Zhou thanks marshals and medical team after Lap 1 Silverstone crash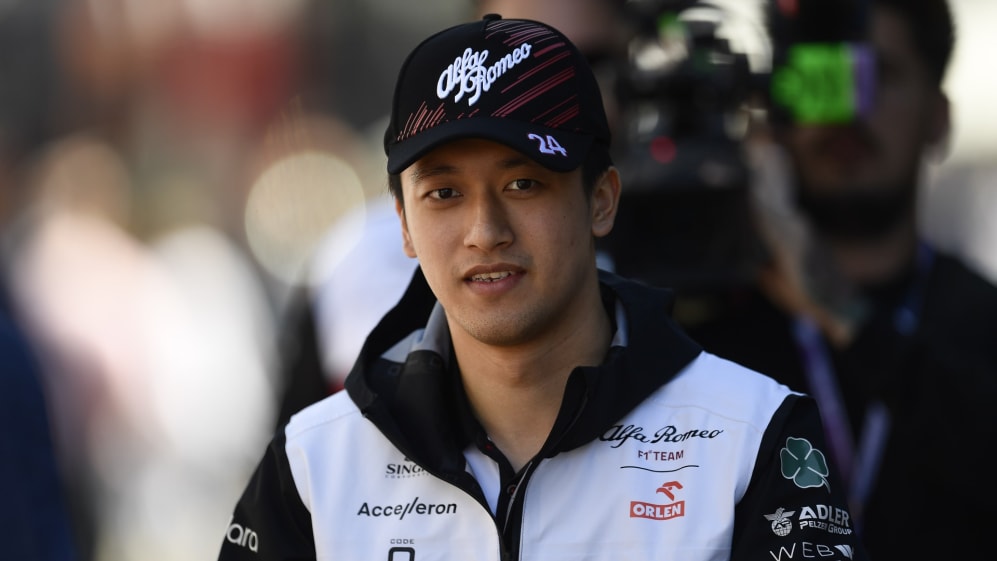 Alfa Romeo driver Zhou Guanyu has thanked the marshals and the medical team at Silverstone, following his involvement in a huge Lap 1 crash at the British Grand Prix.
Zhou started the British Grand Prix in ninth – his highest qualifying position of the season – and was making his way to Turn 1 when he was caught up in an accident involving George Russell and Pierre Gasly. As a consequence, Zhou was flipped upside down and sent flying into the catch fencing.
After being extracted from his car, the rookie driver was taken to the medical centre where he was declared fit. And on Monday, Zhou released a statement on Instagram, thanking the medical team and the marshals for their hard work, while also revealing his intentions to get back on track as soon as possible – starting with the Austrian Grand Prix this weekend.
READ MORE: 'I wanted to see if I could help' – Russell on his brave post-Zhou crash reaction, and why he was frustrated not to take the restart
"Hi everyone! Thank you all for the kind messages. I want to thank the marshals and the medical team at Silverstone, they were really fantastic. I'm keener than ever to get back on track, see you guys in Austria!" he wrote.
Oops! Error retrieving Twitter post
Separately, Zhou also reflected on the incident itself, saying: "It was a big crash and I'm glad I'm ok. The marshals and the medical team at the track were fantastic with their quick response, and I also owe my thanks to the FIA and Formula 1 for all the work they have done, and they keep doing, to improve the safety of our cars.
READ MORE: 'I wanted to see if I could help' – Russell on his brave post-Zhou crash reaction, and why he was frustrated not to take the restart
"The Halo saved me today," he added, "and it goes to show that every step we take in improving our cars has real, valuable results. I'm keener than ever to get back on track and do what I love: I'm fit and I'm looking forward to Austria next week."