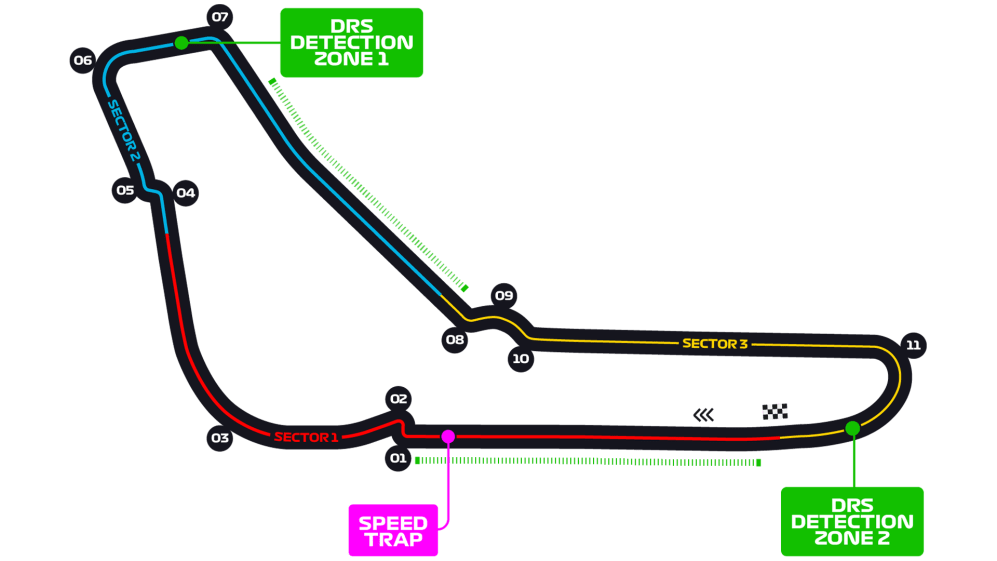 Autodromo Nazionale Monza
| First Grand Prix | 1950 |
| --- | --- |
| Circuit length | 5.793 km |
| Number of laps | 53 |
| Race distance | 306.720 km |
| Lap record | 1:21.046 - Barrichello (2004) |
When was the track built?
Constructed in just 110 days in 1922, the Autodromo Nazionale Monza was the world's third purpose-built race track, coming after Brooklands in the UK and Indianapolis in the US. Like those two tracks, the original circuit featured a daunting series of banked curves, as well as much of the 'outfield' section that's still in use today.
When was its first Grand Prix?
Monza opened its doors on September 3 1922, just a week before it hosted that year's Italian Grand Prix. It was then part of the original Formula 1 calendar in 1950, and has held the Italian Grand Prix every year bar one since.
More on the Italian Grand Prix
What's the circuit like?
Rapido! Formula 1's fastest ever lap was set at Monza – Williams driver Juan Pablo Montoya's 260.6km/h effort during practice for the 2004 Grand Prix – which should give you some idea of the nature of the track the locals call 'La Pista Magica'. Cars are on full throttle for 80% of the lap, and hit their Vmax on the circuit's 1.1km start/finish straight. From there, they roar off into the historic park section, where a series of big stops into tight chicanes give the brakes a good workout.
Why go?
The parkland setting of Monza, located just to the north east of Italy's fashion capital Milan, makes for a relaxed, leafy setting for a Grand Prix, while the preserved Monza banking – spot it in the background as the cars exit the Parabolica, as well as on the flyover bridge they pass under en route to the Variante Ascari – leaves you in no doubt that you're in the presence of a very special race track.
Where is the best place to watch?
Aim for the grandstand at the Variante del Rettifilo to witness the awesome spectacle of cars braking from around 350km/h to just 70km/h before negotiating the tight chicane. This is also one of the track's best overtaking spots, as well as a magnet for first-lap tussles.