'It's too late now' – Haas concede fourth place to Renault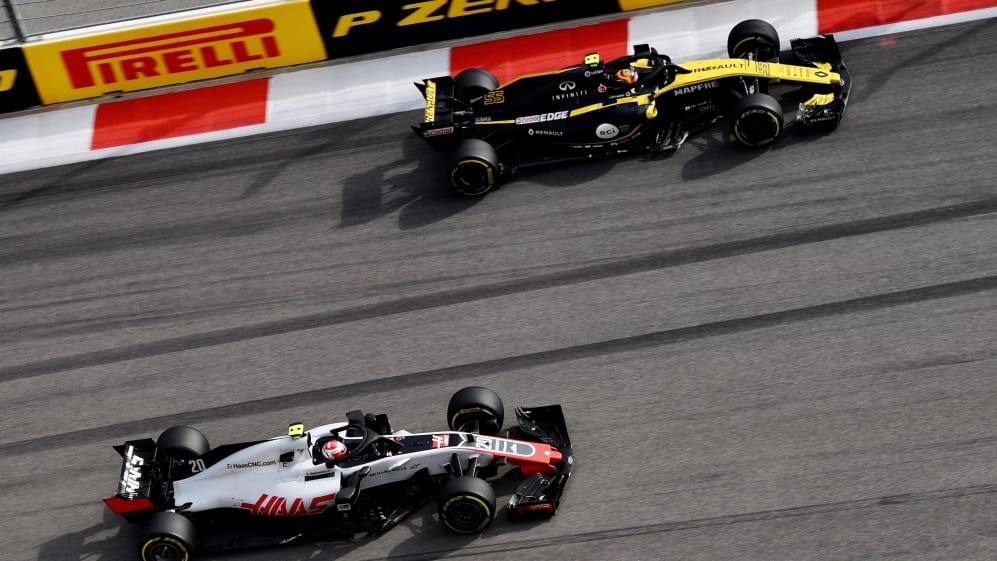 Well they had a good crack at it – but heading into the season finale in Abu Dhabi, Haas team boss Guenther Steiner has admitted that 'it's too late now' to take fourth place in the constructors' championship off Renault, believing the 24-point gap between the two teams to be insurmountable in the final round of the year.
He's probably got a point. Even if Haas were to repeat their season-best performance from the 2018 Austrian Grand Prix, where Romain Grosjean and Kevin Magnussen finished fourth and fifth, the 22 points they'd score would still leave them two shy. Third and fourth would do the trick if Renault failed to score – but that result would mark only the second time a driver from outside one of the top three teams had stood on the podium this year.
Despite chucking in the towel, Steiner maintained that he was nonetheless proud of the achievements of his team this season – especially impressive given that Haas only joined Formula 1 in 2016. But F1 people are competitive beasts, and when asked whether it was frustrating not to clinch fourth, Steiner couldn't help admitting: 'It is somehow… It's always frustrating a little bit because you always think you can do better – but that's racing. You always want to do better when you do it.
"But on the other side, don't forget that we are only in our third year and it's still quite a big achievement. In theory we should have beaten Renault without some mistakes from us, without their protest. You know, some fights you win, some you lose. But in the end, for the whole team, it's still a good result to finish fifth, which we should now unless something magical happens in Abu Dhabi. We can be happy with that."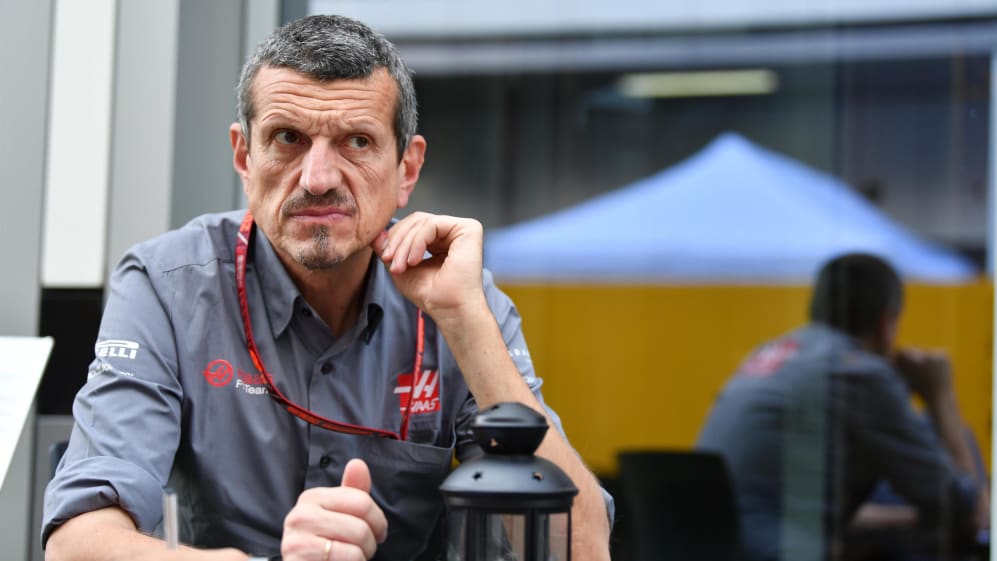 As Steiner mentions, Renault's protest against Haas ended up costing the team eight points when Romain Grosjean was disqualified from his sixth place at the Italian Grand Prix owing to irregularities with his floor. But while that didn't help matters, Haas' pit issues in Australia – which saw both cars drop out of strong points positions after failing to have their wheels fitted correctly – as well as Romain Grosjean's point-less first eight races of the season and particularly difficult Grands Prix for the team in Monaco, Singapore and Mexico, all played their part too.
Despite that, it was Haas' strong run into F1's summer break – including taking 32 points to Renault's 14 during F1's first ever triple-header in France, Austria and Great Britain – which created the launch pad to allow them to have a tilt at Renault in the constructors'.
"I think we had a very strong run into the mid-season break," said Steiner. "Then after the mid-season break, we didn't have a few strong races, then we had the protests. One thing to another. Mexico we had a very bad race. I don't think it was lost because of any [one] of the reasons. I think if you said fourth place was lost in Australia more than anything else – 22 points lost… [But] we are grown up. We can live with that and still be proud."
So if Steiner is to be believed, this intriguing battle for the valuable fourth place in the constructors' standings is now at an end – but to borrow from legendary commentator Murray Walker, anything can happen in Formula 1, and it usually does, so make sure you keep your eyes peeled on the midfield at Yas Marina...