'More to come' from Red Bull after promising start in Singapore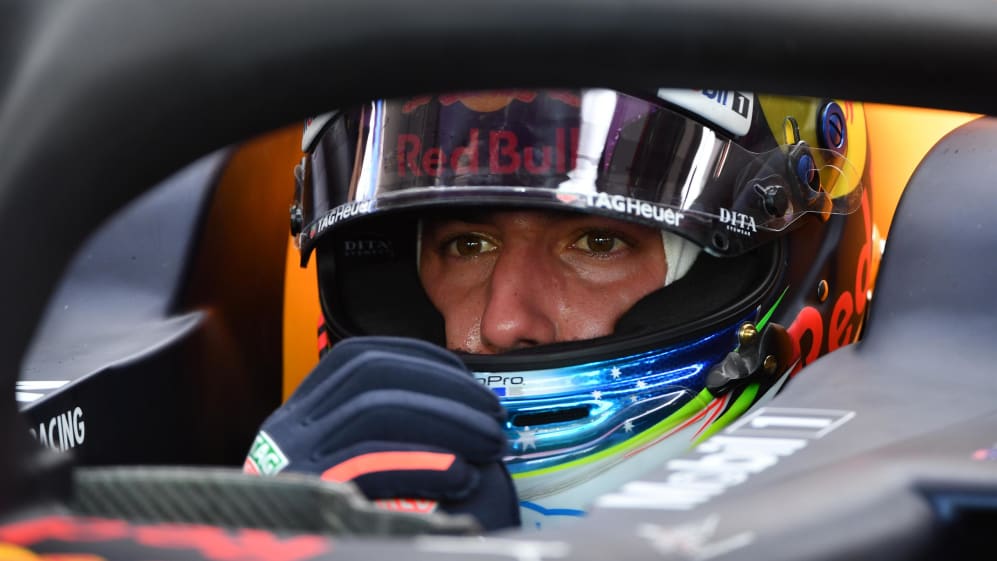 A Red Bull one-two in Free Practice 1 for the Singapore Grand Prix - the team's first since Monaco - certainly turned a few heads in the F1 paddock. And although Max Verstappen and Daniel Ricciardo found themselves behind a Ferrari and a Mercedes in the cooler FP2, the duo believe they're still in the hunt for a strong result in Singapore.
Ricciardo finished FP1 an impressive 0.286s up on the third-placed Ferrari of Sebastian Vettel, with the #3 Red Bull RB14 flying in the late afternoon heat. The cars seemed less happy post-sunset, however, with Max Verstappen ending the floodlit FP2 as the fastest Red Bull in third, but a worrying half a second down on Kimi Raikkonen and Lewis Hamilton – with those two drivers separated by just 0.011s.
"The [first] session went better than this evening's one," said Ricciardo. "I was just a bit more comfortable with the car, I think the lap times show that. But a personal feeling, taking lap times out, we were more comfortable on the hotter track, which is a bit weird. I'm not concerned. I think we can find a good balance for the evening – that's when qualifying takes place.
"I think we know where we stand. I think we'll be alright."
I don't think we have the pace to fight for pole
Team Principal Christian Horner echoed Ricciardo's comments, believing that the set-up his cars ran on Friday prevented them from switching on their tyres for one hot lap in the cooler FP2 conditions – which, crucially, are similar to the conditions Ricciardo and Verstappen will face in qualifying on Saturday night.
"We're not delivering the energy perhaps early enough," said Horner. "We just struggled to get the balance on the hypersofts, the pink tyre, absolutely nailed. So we have a bit of work to do tonight. The long runs looked encouraging. But I think we have to tidy up the hypersoft tyre. It's quite sensitive."
Red Bull have got a tricky decision going into Friday evening, then: optimise the car for one hot lap in qualifying and risk hurting the impressive long-run pace they showed in the latter half of FP2, or do the inverse and risk losing track position for Sunday's race.
Ricciardo seemed to be leaning towards the former option, telling reporters that his goal was to get on the front row and calling qualifying in Singapore "nearly as important as Monaco". However, his team mate Verstappen was more cautious about Red Bull's prospects for Saturday...
"I don't think we have the pace to fight for pole," he said bluntly. "At the moment, we're a bit too far away so we still need to improve the car a bit more. But we have another night to work on that and we'll see where we end up.
"I'm not entirely happy," he added. "There will be more to come."