Feature
10 unforgettable F1 moments from the month of January, from driver shootouts to surprise tests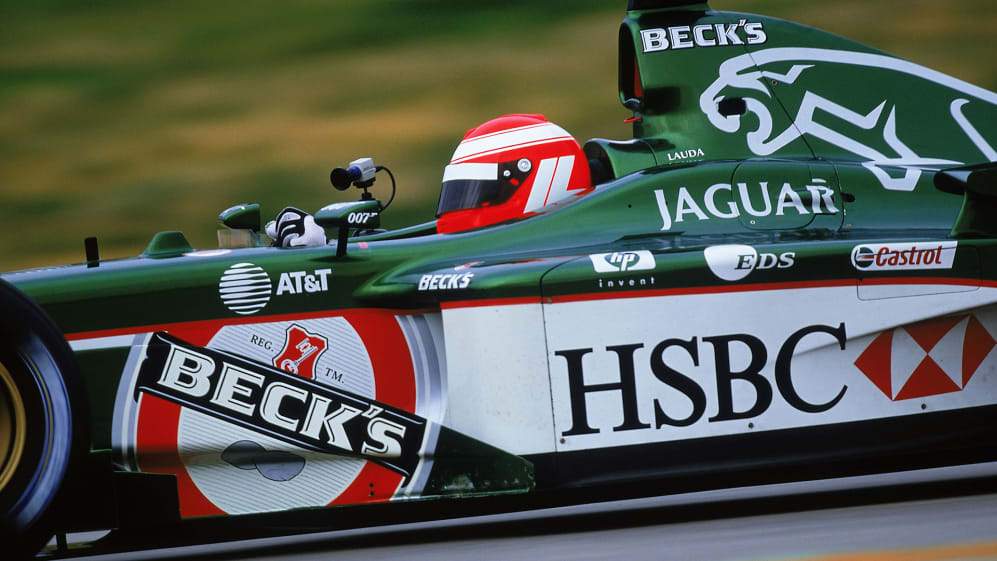 Think January is a quiet month for F1? As we wait for the 2021 season to start, we look at some of the biggest Formula 1 moments to have taken place in the first month of the year, including Valentino Rossi's Ferrari test, Jenson Button's Williams shootout win and Jim Clark's final race victory...
1. Button beats Junqueira in shootout to become youngest British driver
In January 2000, Williams made the somewhat shock announcement that 20-year-old Jenson Button would drive for the team alongside Ralf Schumacher in the upcoming season.
The Briton was selected to fill the seat vacated by Alex Zanardi after a no-holds-barred shootout with Brazilian F3000 ace Bruno Junqueira in Barcelona.
Though Button was much less experienced - with a Formula Ford crown in 1998 and a third place in British F3 in 1999 to his name - Williams decided to plump for the talented Frome-born youngster, making him the youngest British F1 driver ever (a record he held until Lando Norris came along.)
READ MORE: Williams' history of bold driver choices
"We decided to go for Jenson because we feel that over the long term he has truly vast potential," said team boss Sir Frank Williams of the future world champion. Team co-founder Sir Patrick Head would later admit he'd wanted Junqueira to drive for the team...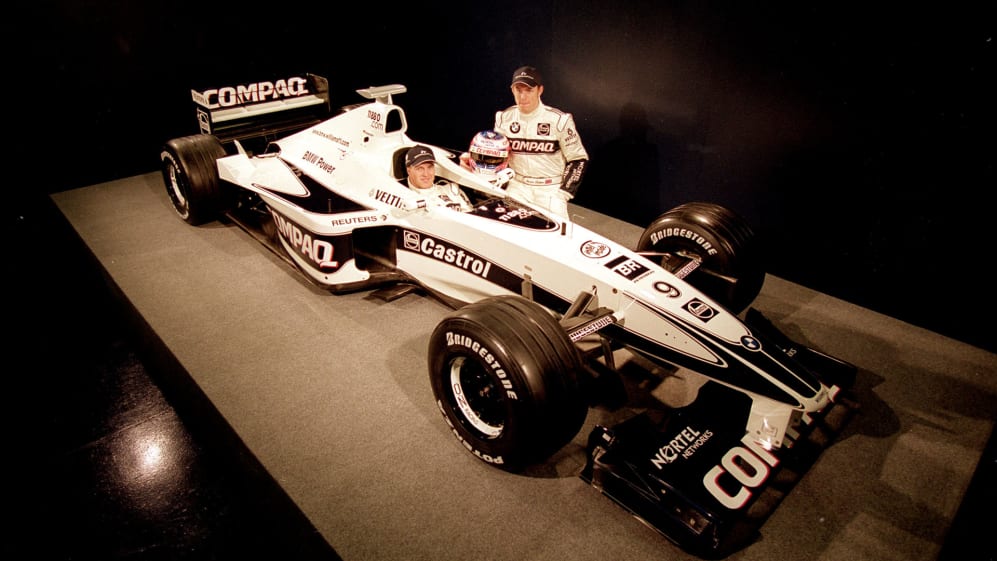 2. Jim Clark takes his final F1 victory
There was, in fact, very little that was remarkable about Jim Clark's saunter to victory on New Year's Day 1968 at the South African Grand Prix (although fans might consider having a race on New Year's Day to be remarkable today).
Clark, in the supreme Ford DFV-powered Lotus 49 package that team mate Graham Hill would take to the title later that year, led 79 out of 80 laps to lead home Hill by 25.3 seconds - the kind of dominant victory the Scot made look easy.
READ MORE: F1's Best Drives – Clark obliterates opposition at 'hated' Spa
What was remarkable, however, was that this was Clark's 25th and final victory in F1.
Four months later, Clark would lose his life in a Formula 2 race at Hockenheim, sending shockwaves around the racing world.
3. End of the road for some of F1's most storied teams
They say April is the cruellest month. But Januarys have been pretty cruel over the years in F1 too, with some of F1's most reputable teams having closed their doors in this month. 1995 saw Team Lotus forced to shut up shop after 37 years in the sport – and having claimed seven constructors' titles, six drivers' crowns and 79 wins.
Eddie Jordan sold up his eponymous team on January 24, 2005, while Alain Prost was forced to wind up his own self-titled squad in 2002.
January 2003, meanwhile, saw Arrows' time as an F1 constructor come to an end, having first entered the sport in 1978.
PODCAST: Eddie Jordan on the life and times of his iconic F1 team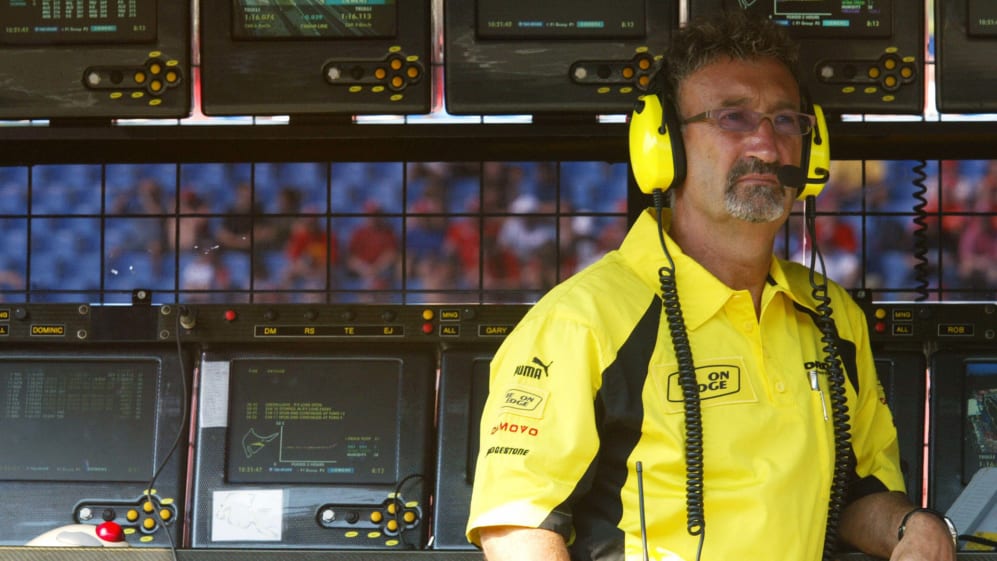 4. Jaguar stage early launch of 2002 F1 car… and Niki Lauda tests it
Having underwhelmed in their debut year in F1 in 2000, Jaguar launched their R3 F1 car early in 2002, with Team Principal Niki Lauda overseeing the Cosworth-powered, Racing Green-bedecked contender at Milton Keynes.
The Ford-owned team finished eighth in the 2001 constructors' championship, but Lauda had high hopes of improvement with Eddie Irvine and Pedro de la Rosa in '02.
"I'm confident we've made a real step forward with the R3," said the optimistic Austria at the launch, before - somewhat remarkably - opting to sample the car for himself.
Lauda, then 52, tested the car in Valencia – spinning twice – as he returned to an F1 car for the first time in more than 15 years. That inauspicious outing proved a prelude of what was to come, as Jaguar finished seventh in the standings that year and Lauda was dismissed in November 2002.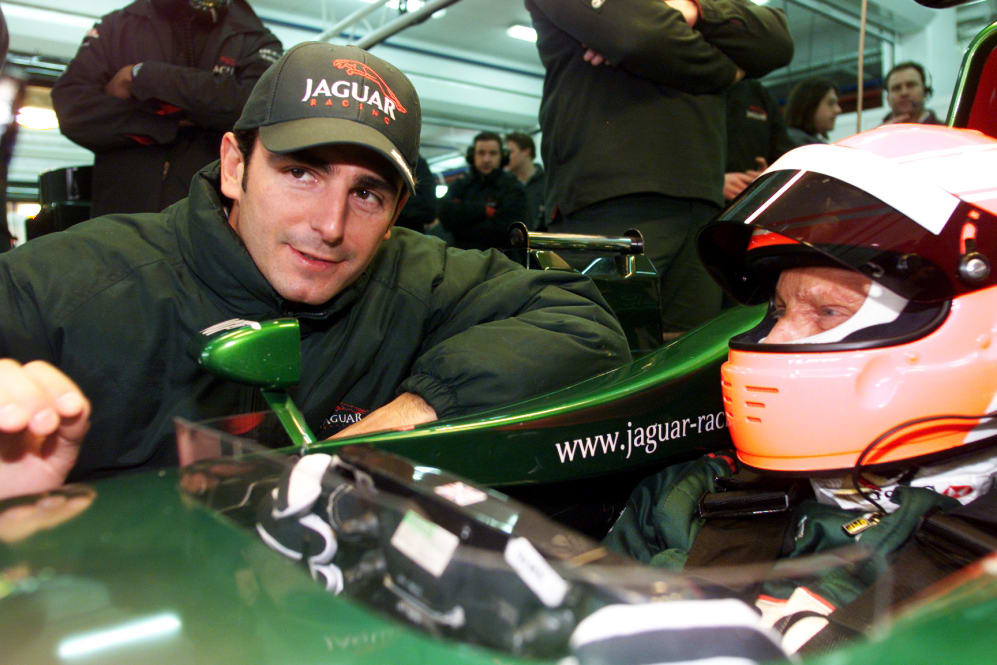 5. Williams shock the world with 'walrus-nosed' car
"I don't think it's very pretty but I shall certainly fall in love with it if it's a winner," were Sir Frank Williams' words as the FW26 was unveiled at Valencia on January 5, 2004.
Williams had opted for a very unconventional nose on their new contender, which drew gasps from onlookers when revealed, likened to that of a walrus thanks to the profile of the two struts attaching it to the front wing.
It was a case of hello, goodbye, however, as the walrus nose was ditched for a more conventional set-up from August's Hungarian Grand Prix. Later that year, the car looking a lot more conventional, Juan Pablo Montoya notched the FW26's only win at the season-ending Brazilian GP.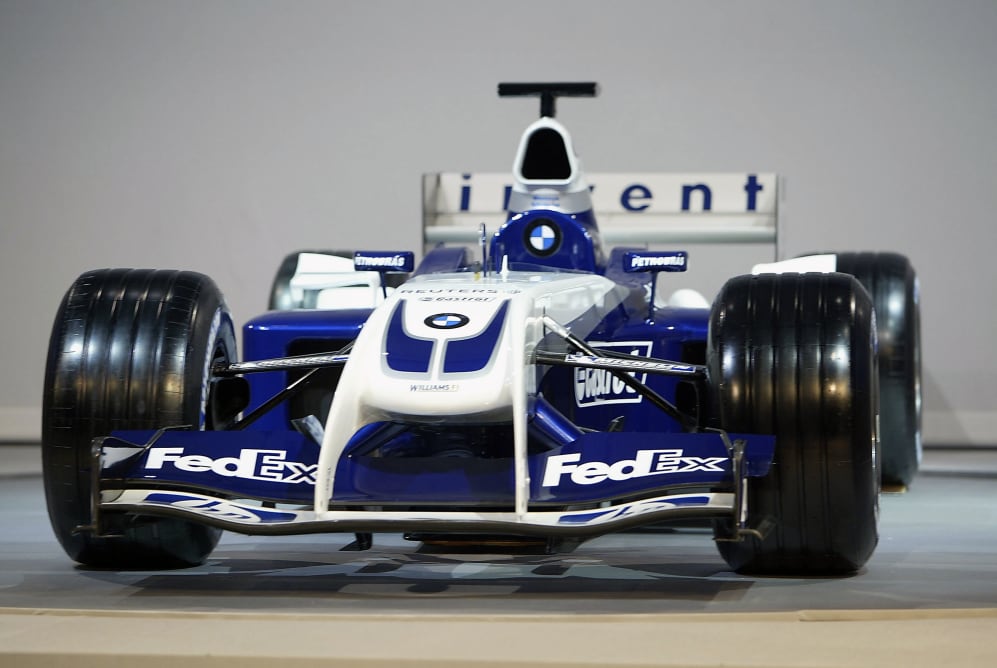 6. The drivers go on strike!
The 1982 season started on a sour note at the South African Grand Prix when the F1 drivers went on strike, disgruntled by a new clause in their Superlicence agreements that Niki Lauda had first spotted, and which the Austrian felt would effectively give the teams ownership of their drivers.
Unwilling to head out on track until the issue was resolved, the drivers holed up at the Sunnyside Park Hotel in Johannesburg, eschewing luxury by sleeping on mattresses in the banquet hall – where they were entertained by the piano playing of Elio de Angelis and Gilles Villeneuve – until a truce (albeit only a temporary one, as they would later discover) was called and they could race.
An unforgettable episode for all involved...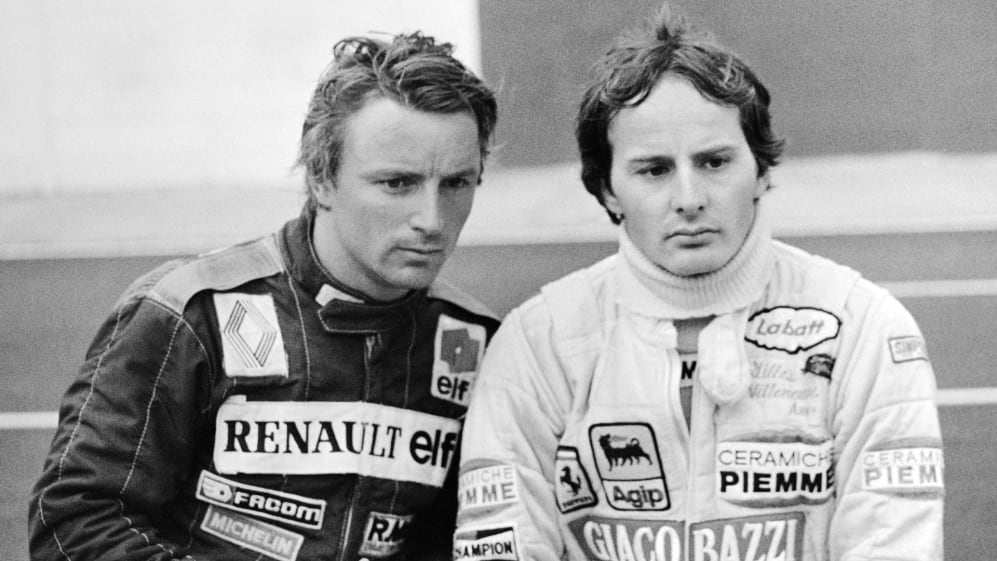 7. Moss takes the first ever F1 win in a car with the engine behind the driver
The arrival of ungainly looking mid-engined cars in Formula 1 in 1955 had brought much mirth. But the traditional teams weren't laughing on January 19, 1958, when Stirling Moss won the Argentine Grand Prix in a mid-engined Cooper T43.
ALTERNATIVE HISTORIES: What if Stirling Moss had not felt snubbed by Ferrari?
Some hammy acting from Moss pre-race saw the Briton write off his victory chances given how long it would take him to change tyres on his uprated Formula 2 machine. But Moss had no intention to do so, driving the full distance on one set of Continental tyres to win out by 2.7s from the Ferrari 246 of Luigi Musso.
The rear-engined revolution was underway, and within two years a front-engined car would have won its final Formula 1 race.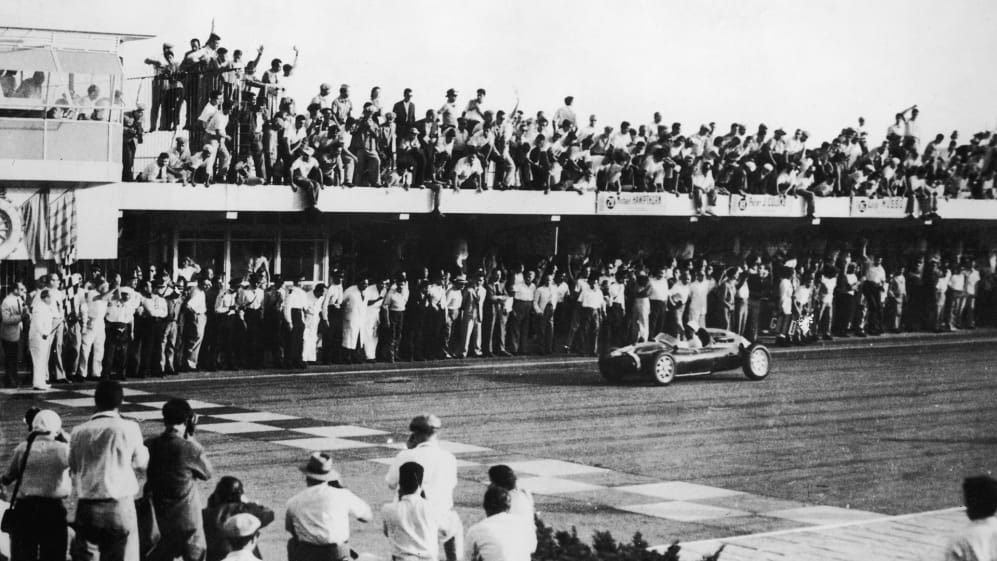 8. Moto GP legend Valentio Rossi fuels F1 switch rumours by testing for Ferrari alongside regulars
Speculation mounted over a shock F1 swap for MotoGP legend Valentino Rossi in January 2006 as the multiple-time motorcycling world champion appeared in his first public F1 test with Ferrari in Valencia – alongside Michael Schumacher, Felipe Massa and the cream of the rest of the Grand Prix grid.
BUXTON: The Top 20 drivers never to race in F1, part 1
Rossi, in a rev-limited V10 F2004, would finish with an impressive fastest time just 0.722s shy of Schumacher's – the German having set his benchmark of 1m11.640s in a 2006-spec car.
Ultimately, a Surtees-like switch was not to be – though he'd impressed and "felt at home" Rossi decided to focus on two wheels, going on to clinch two more MotoGP championships and cement his legacy as one of the greatest ever. Although, he clearly couldn't resist the allure of F1, returning for more F1 cameos including a ride swap with Lewis Hamilton in 2019.
9. Horner and Steiner team up at Red Bull
Red Bull's buyout of Jaguar Racing late in 2004 meant a change in management for the new F1 team as Team Principal Tony Purnell and Managing Director David Pitchforth were ousted in January 2005.
A certain Christian Horner, who had success with Arden in Formula 3000 and is now the longest running team boss in the sport, was appointed as Sporting Director, with a familiar foe - current Haas team boss Guenther Steiner - appointed as Technical Operations Director, having been briefly with the team in their Jaguar days.
Who would have thought then the duo would be running rival F1 teams 16 years later?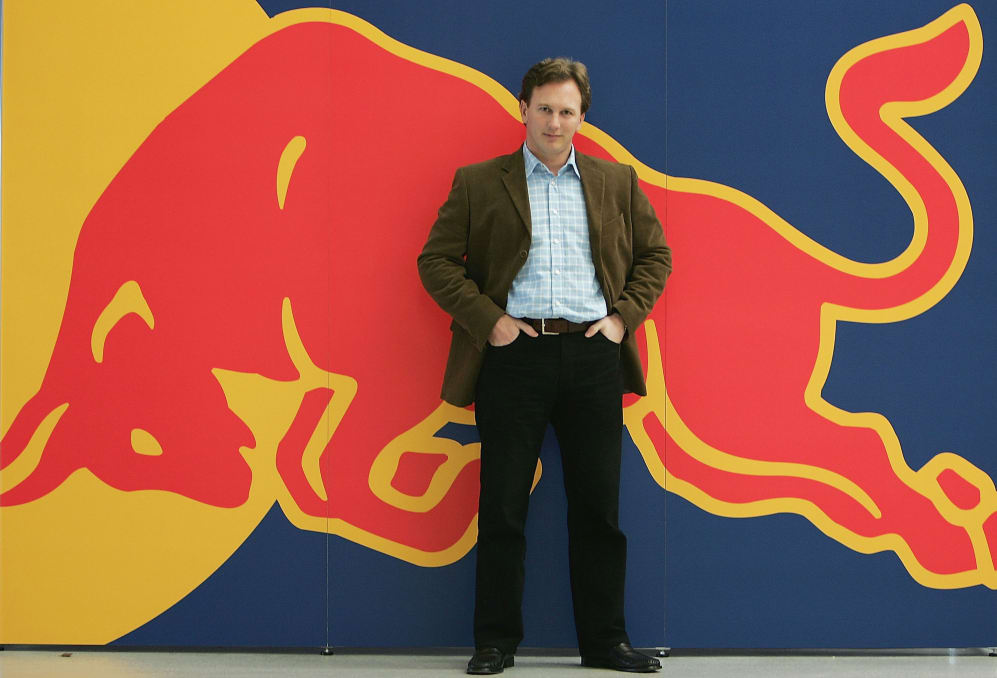 10. Reigning champion Mike Hawthorn killed in road crash
A news story that rocked the F1 world at the time, January 23, 1959 saw Mike Hawthorn lose his life in a road crash in the United Kingdom, just three months after claiming the 1958 world championship title and then announcing his retirement.
In treacherous conditions, Hawthorn lost control of his modified Jaguar MkI and crashed fatally into a tree.
READ MORE: Mike Hawthorn – F1 Hall of Fame
Theories still abound on the exact cause of the crash, with all manner of theories put forward from a stuck hand throttle to the questionable performance of his tyres to Hawthorn suffering blackouts related to a kidney condition.
One thing that's generally accepted, though, is that Hawthorn was sparring on the road with the Mercedes 300SL of F1 team owner Rob Walker, who'd run Stirling Moss to a close second behind Hawthorn in the '58 season.
Motor racing had lost a charismatic giant - in shocking circumstances.