Feature
ALTERNATIVE HISTORIES: What if Stirling Moss had not felt snubbed by Ferrari?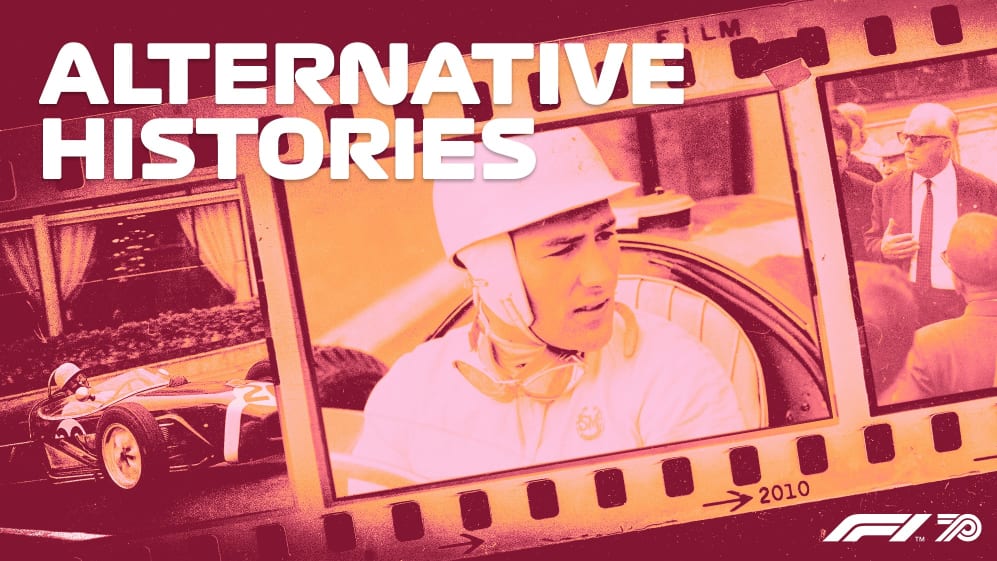 Sport is full of 'what if?' moments – and Formula 1 is no different. In the latest in our series of articles looking at the moments and decisions that had huge ramifications for the sport and those who participate in it, we ponder what might have happened had Ferrari not snubbed Stirling Moss, and opened up a rift between the two that was never truly resolved…
What actually happened
In 1951 Enzo Ferrari invited Moss to race an F1 Ferrari in the non-championship Bari GP, alongside World Champion-elect Alberto Ascari and Froilan Gonzalez, to compete in the upcoming Italian GP and to accompany them to Argentina for the Temporada series early in 1952, before racing for the team for the rest of that season. Moss, who was still on his way up, was honoured and agreed to race in Bari and then to think about the rest of the offer.
At the same BRM were chasing him, and their team boss Raymond Mays sent him a letter thanking him for confirming that he would race the V16 in 1952, and then issued a press release to that effect. The only issue, however, was that Moss had agreed nothing of the sort...
READ MORE: ALTERNATIVE HISTORIES - What if Hamilton hadn't joined Mercedes?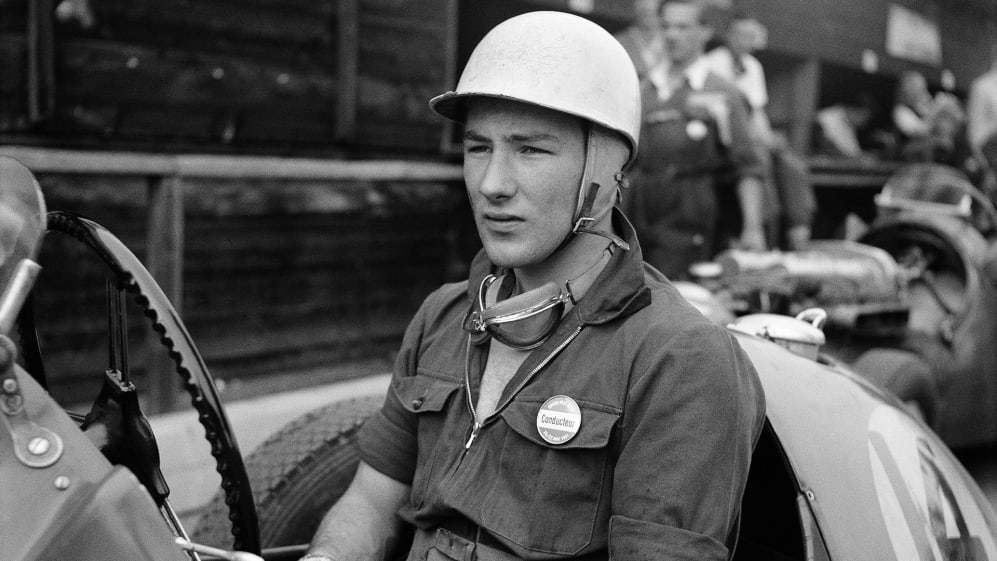 The 'sliding doors' moment
Moss and his father Alfred flew to Rome and then had a most uncomfortable train ride to Bari. The following day they arrived bright and early in the paddock and Moss clambered excitedly into the cockpit of 'his' car in the Ferrari garage, only metaphorically to be thrown out by a mechanic who informed him bluntly that he had been replaced by veteran racer Piero Taruffi.
Ferrari had not bothered to inform Moss of this, and he was livid. Whether Mays' presumptuous misbehaviour had sullied things was never really resolved, but in any case Moss never forget or forgave, and thereafter delighted in beating "those red cars" - something he did with great effect over his F1 career.
Moss's career saw him race for Mercedes, Maserati, and Vanwall, while from 1959 onwards he raced in either Coopers or Lotuses for privateer Rob Walker. He won 16 Grands Prix, and finished second in the World Championship from 1955 to 1958, and third from 1959 to 1961.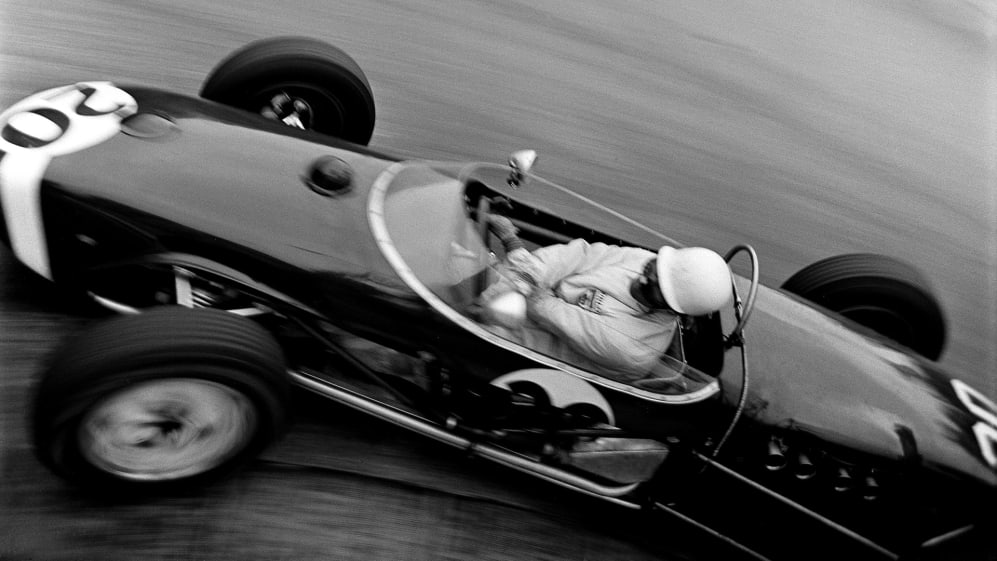 Enzo Ferrari always regretted the way things turned out, and not just because of the pain Moss inflicted his the Scuderia over the years.
"This is the man I have often put in the Nuvolari class," he wrote. "He had a passion for speed, drove fast in any car he sat in and he had the great virtue of judging a car only by what he read on the clock, by the time it would give him on any given course. If Moss had let his head rule his heart he would have won the world title he so richly deserved."
In 1961 Moss smashed the dominant Ferrari 'Sharknoses' in Monaco and Nurburgring, reminding Ferrari yet again of his folly. At the end of the season there was an unusual rapprochement: Ferrari offered Rob a Ferrari 156 for Stirling to drive in all of the season's Grands Prix.
Moss's serious accident in the Glover Trophy on April 24th put paid to that, and the Ferrari deal was rescinded.
The alternative reality
But what if Moss had raced in Bari all those years before? As it was he practised Scottish privateer David Murray's ageing Ferrari 166, but described its handing as "lethal". But what if he had gone on to race the 4.5-litre normally aspirated 375 alongside Alberto Ascari and Froilan Gonzalez in the Italian GP at Monza? Would he have emulated the latter's historic victory at Silverstone, or the former's at Nurburgring?
READ MORE: Will Buxton on meeting Sir Stirling Moss in his hi-tech London home
Ascari also won at Monza, though Juan Manuel Fangio took the title. Moss never himself believed he was as good as Fangio when they were team-mates at Mercedes-Benz in 1955, but Ascari was deemed to be a match for the Argentinian. So would Moss have been the Italian's shadow rather than conqueror when Ascari went on to dominate the 1952 or '53 seasons with six wins in the first year and five in the second as he won his two championships? Or would 'The Boy' have matured sooner, to the point where had he gone to Mercedes in 1955 after a disappointing year with Ferrari's sluggish 625 in 1954, he might have matched Fangio consistently?
It seems inconceivable that he would have had to wait to 1955 to win his first Grand Prix, had he been a Ferrari driver from late 1951 onwards, and he certainly would have had the speed to win the title in the Lancia-Ferrari D50 in 1956, by the time Mercedes had pulled out, had he stayed.
And without him spearheading the challenge for Tony Vandervell, might Vanwall's challenge had been less sharp in 1957 and '58? Or would his absence have enabled Tony Brooks to be Vanwall's champion in that latter season? And who is to say that his pushy nature might not have encouraged Ferrari to tame their wayward chassis much sooner?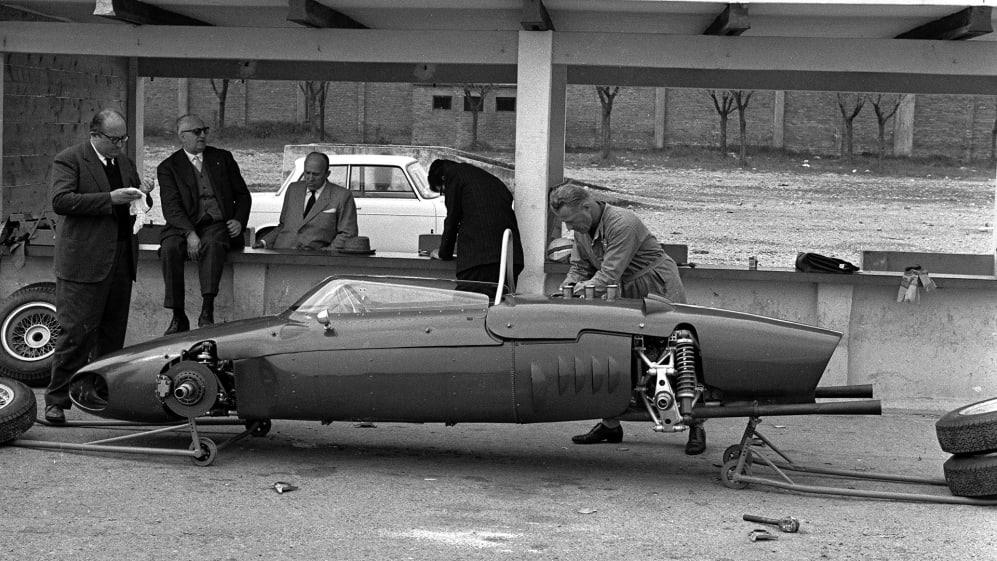 He would have been strong again in 1959, too, and surely he would have walked 1961 when the Sharknose was at its peak.
But would Moss and Enzo Ferrari have hit it off, with the latter's penchant for trying to play one driver off against the next? If Ferrari couldn't get along with Fangio, I'd have a hard time envisaging Moss putting up with his shenanigans for very long.
READ MORE: ALTERNATIVE HISTORIES - What if Johnny Herbert hadn't arrived in F1 injured?
So what if Moss had had the career that he did up until 1961, but hadn't crashed at Goodwood in 1962. What if he had raced that Ferrari Sharknose? Again, it's hard to see even him making the most of its great engine thanks to a chassis that by then had been outclassed by the new cars from Lotus and BRM. I would see that season marking the point where Moss spent all his time trying unsuccessfully to do to Jim Clark and Lotus what he had done with Lotus to Ferrari twice in 1961.
But an at-his-peak Stirling Moss in a Ferrari in 1963, '64 and '65, let alone 1966, '67, and '68…
Now that would have been something, and it's impossible to believe that he might not have retired with three titles at least in his kitbag.
Instead, we have to look back to the brilliance he showed in Rob Walker's 250 GT SWB, with wins in the Goodwood Tourist Trophy, the Redex Trophy and the Nassau Trophy Race in 1960, and in the British Empire Trophy, the Peco Trophy and again in Nassau and the Tourist Trophy in 1961, to give us an idea of what he could have done with a Ferrari in F1. That, surely, remains one of the biggest what ifs of them all.