1992 world champion Nigel Mansell to offer huge collection of personal F1 memorabilia for auction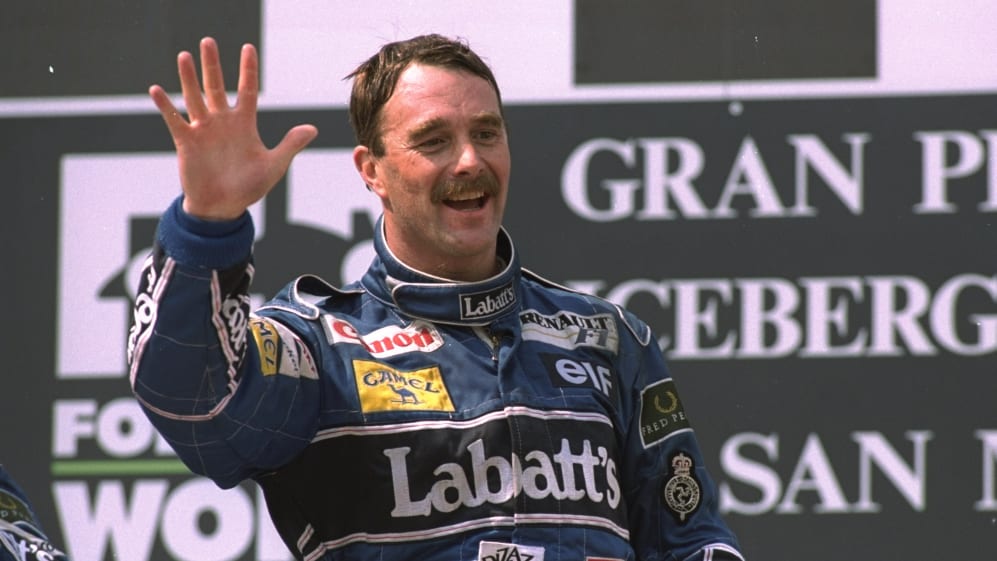 Formula 1 fans will soon be able to bid on a vast array of items from the personal collection of 1992 world champion Nigel Mansell in a special online auction.
Having been housed for many years in his museum on the island of Jersey, Mansell's 'Legacy Collection' is being offered straight from the Briton's long-term ownership and spans his entire racing career in karting, junior competition, F1, IndyCar, British Touring Cars and GP Masters.
NEED TO KNOW: The most important facts, stats and trivia ahead of the 2023 Dutch Grand Prix
It includes significant trophies won during his time in F1 and IndyCar, including his 1992 and 1993 championship years in both categories, along with numerous race-worn helmets, race suits, boots, gloves, clothing, podium caps, steering wheels and motorcycles.
Some of the standout lots are items from Mansell's 1992 F1 championship-winning season, including a race suit, helmet, his British Grand winner's trophy, his podium winner's cap and his 'Sports Personality of the Year Award' from the same year.
Three genuine steering wheels are also being offered, along with an Arai helmet worn during his first-ever F1 victory at Brands Hatch in 1985, and the 1994 Australian GP winner's trophy that marked his last triumph in the sport.
DESTINATION GUIDE: What fans can eat, see and do when they visit Zandvoort for the Dutch Grand Prix
In total, there are 330 lots on offer, some of which contain multiple items. All lots will be offered without reserve in an auction by RM Sotheby's from October 4-11 2023.
What Nigel Mansell's collection includes
Select items:
32 helmets, most of which are race worn
50 race suits, most of which are race and testing worn
More than 200 separate trophies and awards
Two motorcycles, including his beloved paddock bike and a one-off custom 'Il Leone' BMW R18
78 caps, including all the podium and pole position caps won during his F1 career
Three genuine F1 steering wheels from Ferrari, Williams, and McLaren
Paintings and photographs
Number plate '5 NM'
An array of paddock and sponsor clothing
Models, ornaments, and sundry memorabilia
"The collection is hugely personal to me," said Mansell. "It represents the entirety of my career and is the vast majority of the items of clothing I have worn during my racing career; the helmets, suits and all the trophies I have won during more that 30 years of topflight motorsport.
"It is, in short, the material manifestation of the most significant moments of my career and it represents everything that I worked for from my teenage years through to the end of my racing career.
PADDOCK INSIDER: Haas choose experience and stability in pursuit of the next step
"This is one of the most intensely personal collections of motorsport items that have been offered to the market."