Feature
NEED TO KNOW: The most important facts, stats and trivia ahead of the 2023 Dutch Grand Prix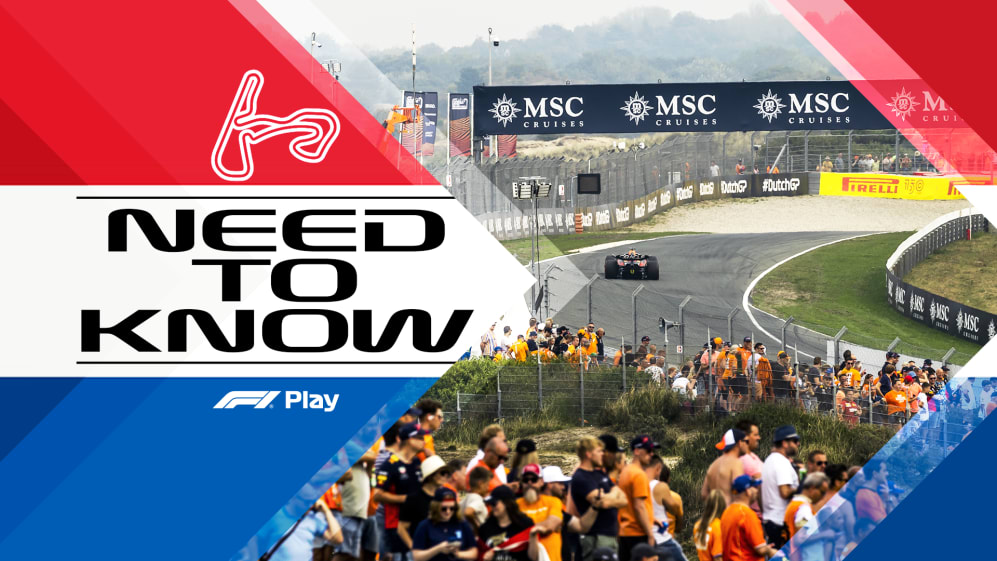 After a month-long summer break, F1 returns to action with the Dutch Grand Prix this weekend. Ahead of the event, Need to Know is your all-in-one guide with stats, trivia, insight and much more. You can also see how fans have voted using our F1 Play predictor game.
The first two practice sessions at the tight, twisty Zandvoort circuit will take place on Friday, August 25, followed by final practice and qualifying on Saturday, August 26 and the Grand Prix itself on Sunday, August 27.
IT'S RACE WEEK: 5 storylines we're excited about ahead of the Dutch Grand Prix
Vital statistics
First Grand Prix – 1952
Track Length – 4.259km
Lap record – 1m 11.097s, Lewis Hamilton, Mercedes, 2021
Most pole positions – Rene Arnoux (3)
Most wins – Jim Clark (4)
Trivia – Zandvoort's final corner – named after Dutch motorsport legend Arie Luyendyk – features an 18-degree banking, almost double the numbers seen at the Indianapolis Motor Speedway
Pole run to Turn 1 braking point – 199 metres
Overtakes completed in 2022 – 47
Safety Car probability – 50%*
Virtual Safety Car probability – 50%*
Pit stop time loss – 21.53 seconds
*From the last two races in the Netherlands
FAN VIEW: The summer break has changed little for F1 Play gamers, who again believe Max Verstappen will be dominant once more on home soil at Zandvoort. He now accounts for more than 95% of the victory votes, with only his Red Bull team-mate Sergio Perez, Mercedes' Lewis Hamilton and Ferrari's Charles Leclerc able to register more than 1% each so far.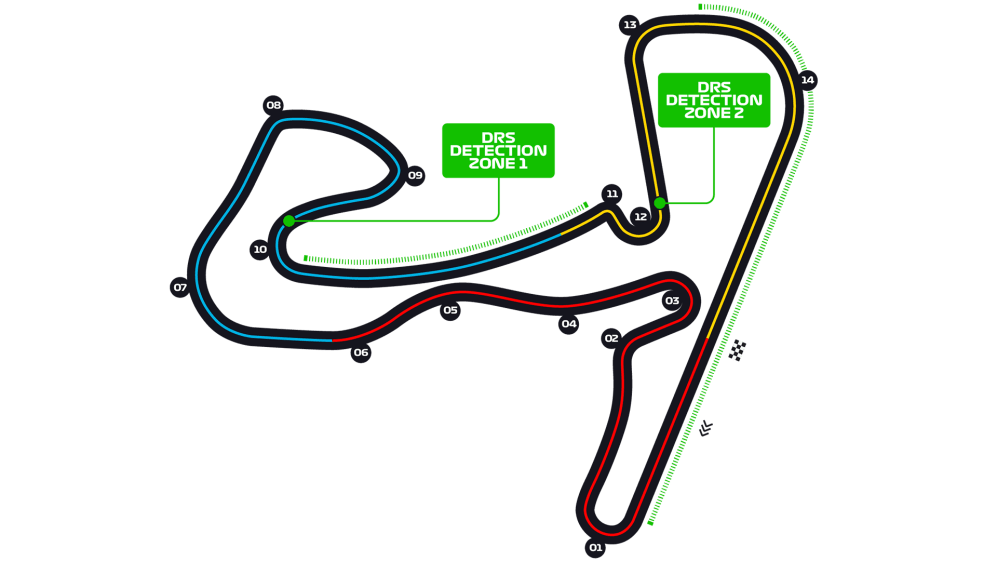 The driver's verdict
Jolyon Palmer, former Renault F1 driver: I've only done this one on a bike!
Zandvoort is actually a lovely circuit that has been adapted really well for modern F1. It's still difficult to overtake on, as expected with an old design of track, but the banking makes a huge difference.
DESTINATION GUIDE: What fans can eat, see and do when they visit Zandvoort for the Dutch Grand Prix
You don't really appreciate the banking until you go around it at Turn 3. The theory is multiple lines, but everyone just bolts for the outside line and tries to get the exit right. And again, coming through the final corner as well, running the banking.
It is a nice, flowing track. You've got to have commitment, particularly in the middle sector, which is undulating, and you've got to just have it hooked up in the high speed sections. You don't want to be having random snaps of oversteer, because it's a punishing circuit as well...
Last five Dutch GP pole-sitters
2022 – Max Verstappen (Red Bull)
2021 – Max Verstappen (Red Bull)
1985 – Nelson Piquet (Brabham)
1984 – Alain Prost (McLaren)
1983 – Nelson Piquet (Brabham)
THIS WEEK IN F1: 10 quiz questions on all the F1 news ahead of the Dutch Grand Prix
Last five Dutch GP winners
2022 – Max Verstappen (Red Bull)
2021 – Max Verstappen (Red Bull)
1985 – Niki Lauda (McLaren)
1984 – Alain Prost (McLaren)
1983 – Rene Arnoux (Ferrari)
FAN VIEW: Following on from the victory predictions weighing heavily in Verstappen's favour, more than 86% of F1 Play gamers expect the flying Dutchman to be the fastest man over a single lap at his local circuit. Hamilton (6%) is a very distant second.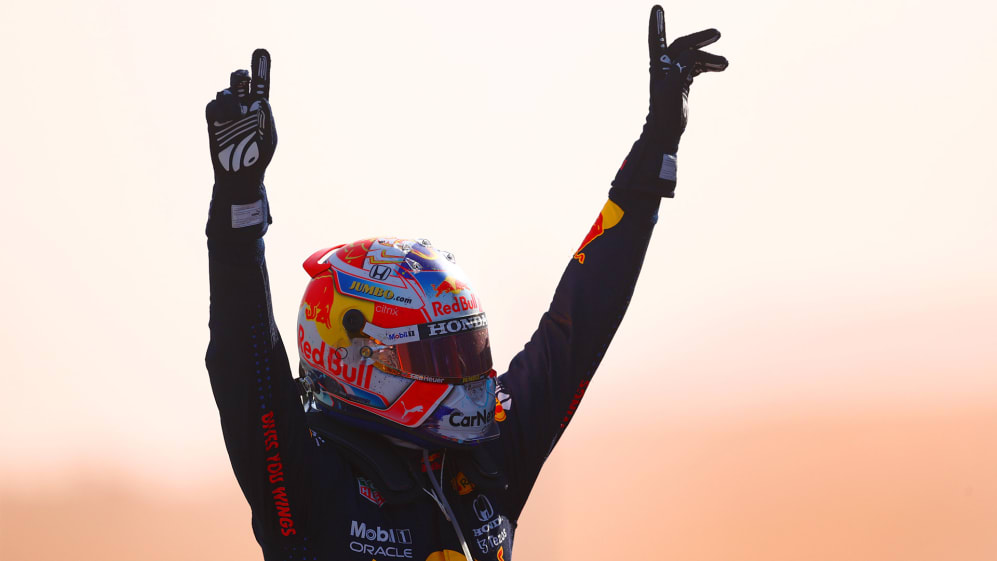 Strategy and set-up keys
Bernie Collins, former Aston Martin F1 strategist: Zandvoort is a tight and twisty track with some very banked corners, creating somewhat of a rollercoaster effect. For that reason, it's one of the tougher track walks on the calendar as you're always walking on one edge of your shoe!
Given the layout, it's a fairly difficult track to overtake on without a strong tyre delta. However, high stress on the tyres and subsequent degradation makes this possible with offset stop laps or compounds. In 2022 we saw a multiple-stop race, with the same C1, C2 and C3 allocation in play this time out (albeit the C1 being softer).
WATCH: Five great Dutch Grand Prix battles from the F1 archive
Another twist at last year's event was the late Safety Car, which prompted most drivers to pit for fresh tyres with just over 15 laps remaining. Lewis Hamilton staying out and dropping back showed that overtaking was possible on the fresh rubber – see our Workday Strategy Session for the lowdown on that situation.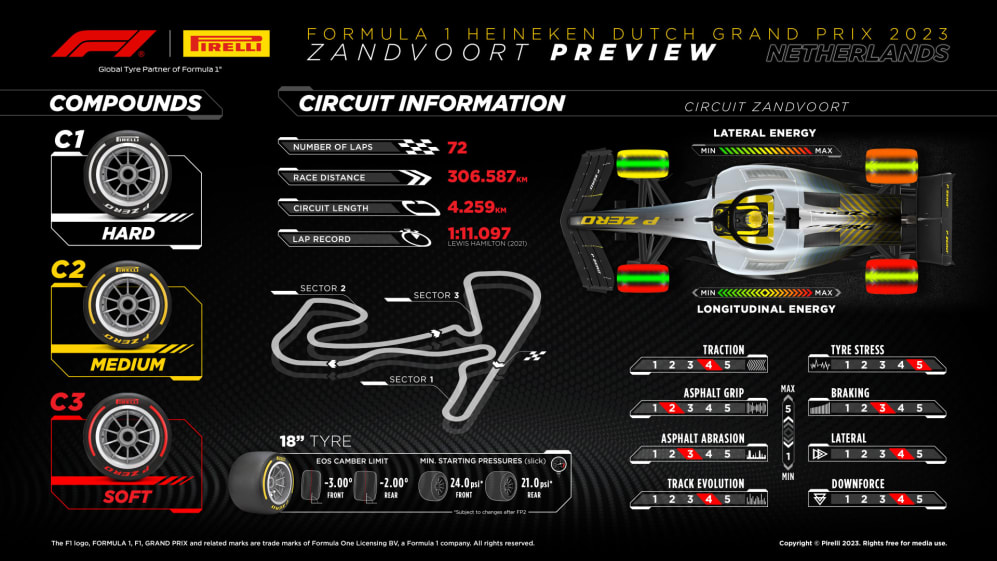 Other challenges at the Dutch venue include the limited space in and around the circuit, meaning the motorhomes and hospitality units are set up remotely to the garages, while the tight pit lane means the speed limit is 60km/h, rather than the usual 80km/h.
No practice launches are allowed at the end of the pit lane exit, meaning drivers will need to line up on the grid at the conclusion of sessions, but the short run to Turn 1 means launch performance is not so crucial here. However, the field will also need to be wary of any sand being blown onto the track from the nearby dunes…
GRILL THE GRID: F1 stars put to the test in the name two drivers challenge
FAN VIEW: Some interesting data here, surrounding how the drivers are viewed by F1 Play gamers in comparison to their team-mates. Hamilton is significantly more popular than George Russell in the podium stakes while Leclerc has a massive advantage over Carlos Sainz. The McLarens of Lando Norris and Oscar Piastri are seen as legit contenders.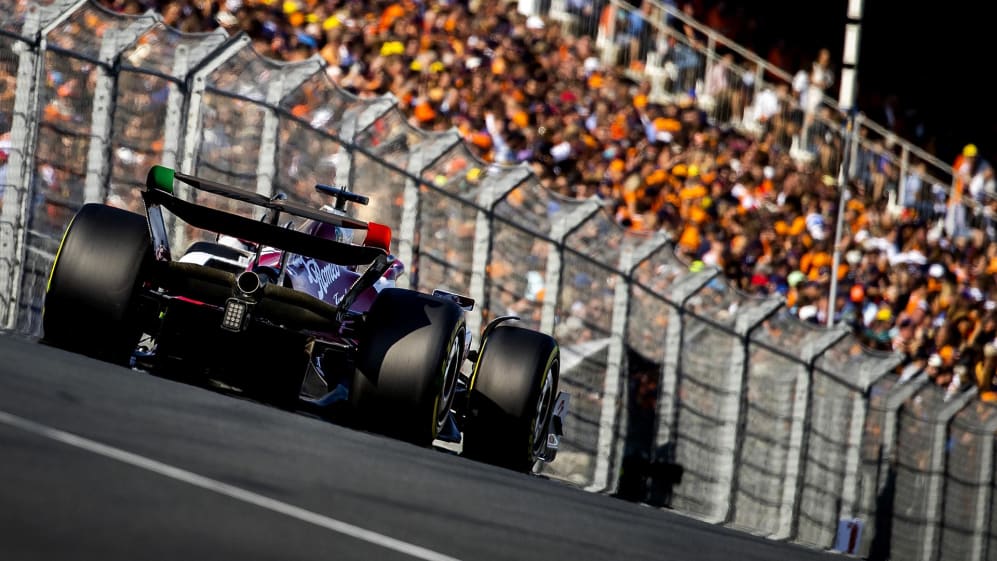 Current form
Only the summer break could stop Max Verstappen and Red Bull winning more races in August as the F1 fraternity paused for thought over what has been an utterly dominant display from the partnership so far this season.
With 12 races down, Red Bull lead the constructors' standings by a whopping 256 points, while Verstappen is 125 clear in the drivers' battle as the team look to make it two titles in a row and the driver three on the bounce.
READ MORE: Only reliability problems can stop Verstappen breaking Vettel's record this season, says Webber
Arriving at Zandvoort, Red Bull will also be pushing to continue an unbeaten start to the 2023 campaign and edge further away from McLaren's previous 1988 record, while Verstappen can equal Sebastian Vettel's incredible run of nine successive wins if he triumphs on home soil.
Few would be surprised if that happens as the action unfolds, but is there anything the likes of Mercedes, Aston Martin, Ferrari and the improved McLaren can do to spoil the Dutchman's party?
All four of these teams have shown the speed to fight for pole positions and podiums across the 12 rounds to date, with form fluctuating from race to race on different track layouts and amid different weather conditions.
It's time to get the show back on the road and find out.
NEED TO KNOW: In those heady early-season days when Aston Martin were firing so well, Fernando Alonso was almost a lock for podiums on a weekly basis. Not any more though. Now he is merely expected to be in the hunt for points via F1 Play. The Alpines of Pierre Gasly and Esteban Ocon are also fancied to push for top-10 finishes.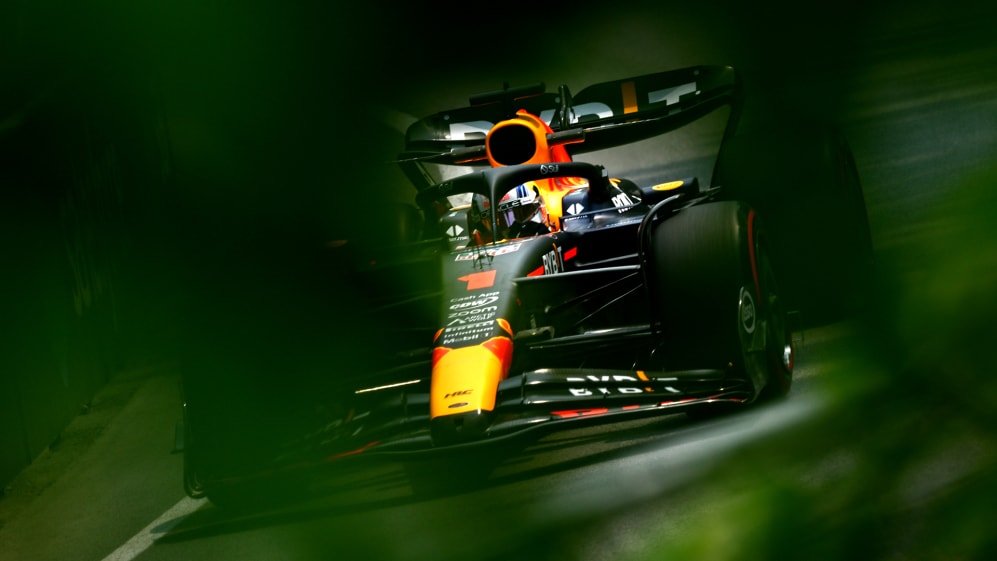 Iconic moment
James Hunt claimed 10 Grand Prix wins during an F1 career that spanned most of the 1970s, and the first of them was a piece of history not just for himself, but also the plucky Hesketh upstart team he represented.
In a 1975 encounter that started on a damp track but soon shifted to dry conditions, Hunt pitted after seven laps to change his wet tyres for slicks, but many others – including pole-sitting Ferrari driver Niki Lauda – initially stayed out.
READ MORE: 5 great moments in Dutch Grand Prix history
Once the rest of the field had eventually pitted, Hunt found himself in the giddy heights of P1 – a position Lauda was desperate to reclaim. However, the inimitable Briton could not be stopped as he logged his maiden F1 win and the one-and-only triumph for Lord Hesketh's operation.
It was a remarkable, feel-good underdog tale, with the mighty Ferrari toppled by a fledgling force, and it remains at the head of the list when it comes to iconic moments at the Dutch Grand Prix.
Watch how it all unfolded in the video player below...