Feature F1 Unlocked
DESTINATION GUIDE: What fans can eat, see and do when they visit Zandvoort for the Dutch Grand Prix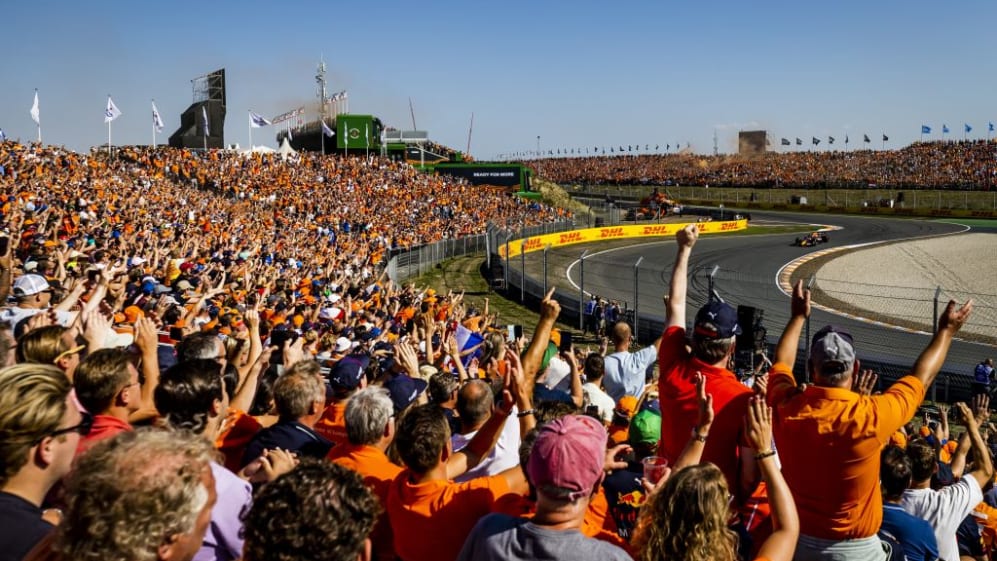 It's fitting that the first GP to be held after the summer break is practically on the beach, prolonging that holiday vibe for a few more days. Just 30 minutes from the cultural hub of Amsterdam, the Circuit Zandvoort is so close to the beach that the sand from the 9km stretch of the North Sea coastline that edges Zandvoort regularly finds its way onto the F1 track, providing a unique hazard for the drivers to contend with.
First opened in 1948 as part of the wave of post-war motorsport enthusiasm that swept across Europe, Zandvoort held its inaugural Grand Prix in 1952 with Ferrari recording a 1-2-3 finish headed by a dominant Alberto Ascari. The undulating and challenging old-school track soon became a firm favourite with drivers and fans alike.
READ MORE > IT'S RACE WEEK: 5 storylines we're excited about ahead of the Dutch Grand Prix
With an expected crowd of over 300,000 fans over the race weekend mainly cheering for homegrown hero, Max Verstappen, the stands of Circuit Zandvoort will be orange-hued and the atmosphere electric.
Where and what to eat
Unsurprisingly due to its coastal location, fish and seafood feature prominently on menus all over town with herring a particular specialty. Large scale fishing of this oily, omega-3 rich fish began in the 17th century and the herring season opens with much fanfare on what is known as 'flag day' in June with the first keg of fish being auctioned off for charity in the town of Scheveningen located just along the coast.
To try this Dutch delicacy in the traditional way, you must hold the raw herring by its tail and let it slide down your throat – and if the sound of this tickles your tastebuds then there are lots of kiosks along the beachfront promenade where you can indulge, and it just so happens that one of the best – Berg vis Zandvoort - is located right across the road from the circuit.
De Meerpaal in the historic centre of Zandvoort is the oldest fish restaurant in the town with a charming, cosy atmosphere and a simply prepared menu of fish dishes 'just like Grandma used to make' expertly presided over by chef Lenie Pot-Koper who translates her passion for cooking good quality, fresh ingredients well, onto the plate.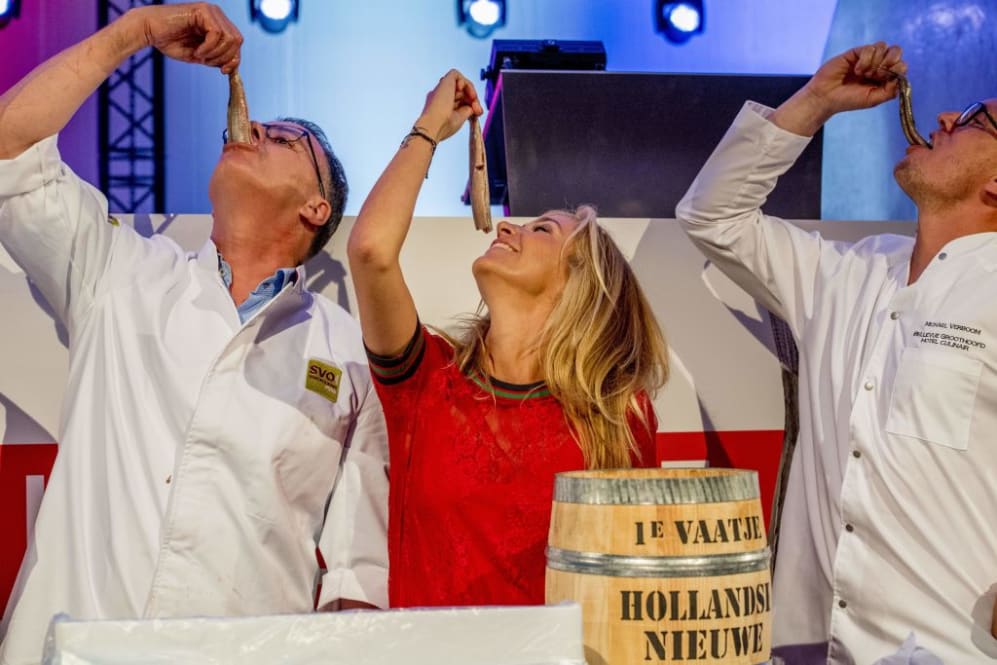 Dutch pancakes are a must try when visiting the Netherlands and the abundance of pancake houses serving these sweet or savoury treats reflect their popularity. Thinner than an American pancake, but thicker than a crepe, these large versatile vessels for all manner of fillings are made from a simple batter of milk, flour, eggs and salt and are delicious at any time of the day.
If you fancy your pancakes with a side of nature, head to Dune which, as its name suggests, is located among the sand dunes of Zandvoort on the edge of a beautiful nature reserve and forest. Serving a menu of over 65 variations of pancake toppings from familiar ham and cheese to the more unusual combination of apple, bacon and raisin, it's the perfect place to enjoy a coffee and a pancake in a peaceful sandy setting away from the main beach bustle.
LISTEN > F1 NATION: Verstappen goes for gold again on home soil with another F1 record in sight – it's our Dutch GP preview
A short distance from Zandvoort in Haarlem is Thrill Grill, a burger restaurant opened by renowned Dutch chef Robert Kranenborg. As befitting the holder of a Michelin star and established judge on Masterchef Netherlands, the quality of ingredients is of utmost importance – and in fact it took Kranenborg a whole year of testing and tasting until he was happy with what he calls 'the ultimate burger'.
With a small but perfectly formed menu of burgers – and with the inclusion of the vegan Tel Aviv Thriller – there's something for everyone. The accompanying sides and sauces such as the Japanese seasoned fries with miso mayonnaise, or Angry Chicken Sauce, elevate the burgers to another level.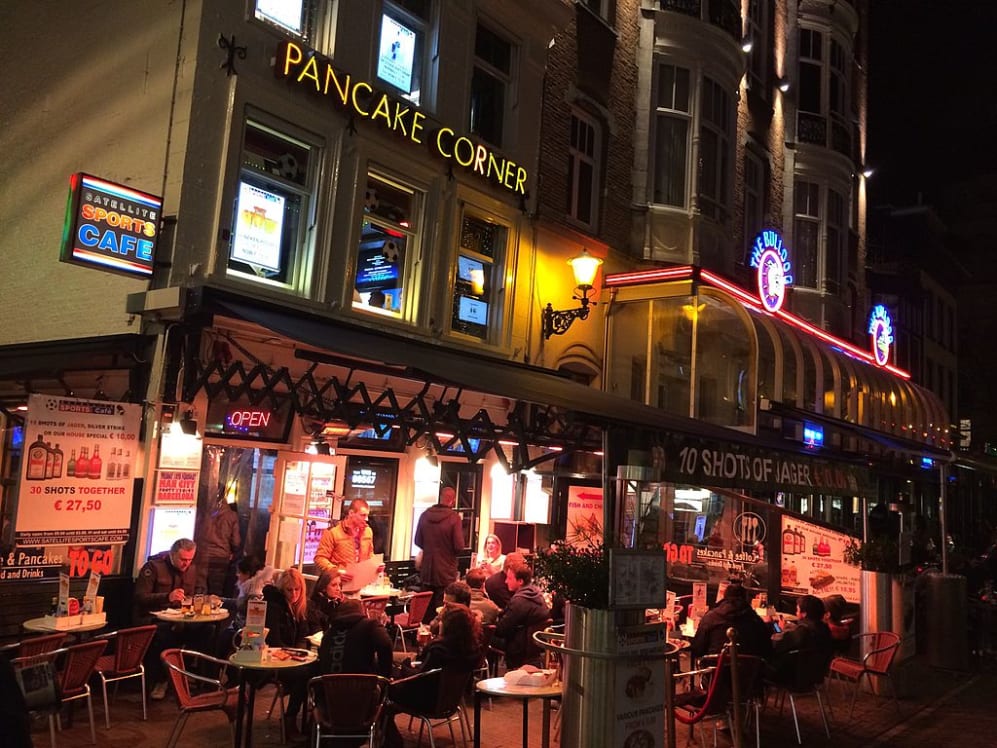 With over 30 restaurants and clubs on Zandvoort beach serving everything from breakfast to sundowner drinks, you're bound to find the perfect place to enjoy a cocktail or bite to eat overlooking the North Sea.
With an emphasis on sustainable, organic ingredients and with vegetarian options galore, The Spot is THE spot to chill with a hibiscus margarita and summer style ceviche after a day on the water thanks to its water-sports-centre-meets-beach-club vibe. Alternatively, get there for breakfast and set yourself up for a day at the track with the homemade granola and the 'best coffee on the Dutch coast'.
READ MORE: Which F1 races are still to come in 2023 and why you should be there
Where to stay
There are plenty of beachfront hotels to choose from in Zandvoort meaning you can wake up to the calming sound of the sea before heading off for a high-octane day at the track.
Alternatively, Amsterdam is just a 30 minute train ride away with regular services to Zandvoort, with every sort of accommodation from big name hotels to converted boats on dry land, making it a popular choice for those who wish to explore the vibrant, picturesque capital.
Where to watch the race
The final turn (Hugenholtzbocht) was widened and banked into a parabolic corner in 2021 to allow two cars to run at the same speed side by side, making it an exciting spot to watch the drivers battle it out. Alternatively, the first turn Tarzan will provide a great vantage point of this exciting and challenging track.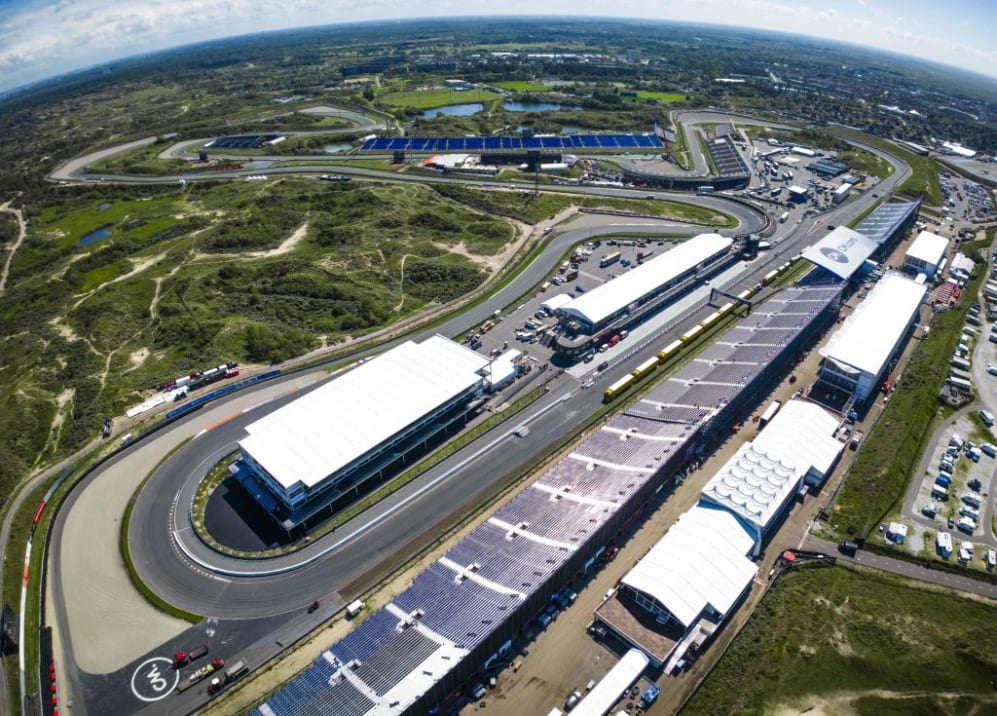 Non-F1 highlights
Feel the sand between your toes and get on the beach! With nine kilometres of it at your disposal, there are plenty of activities to indulge in to make the most of what is undoubtedly Zandvoort's main attraction away from the track. You can also channel your inner Kelly Slater and try your hand at surfing at Surfana Surf School where enthusiastic and passionate instructors will have you riding those waves with ease in no time.
Test your driving skills and tackle the famous Zandvoort sand dunes in a 4x4 with Bleekmolens Race Planet, where speed and skill are essential for navigating the undulating terrain, encountering obstacles such as narrow bridges along the way as you try to complete the course without getting stuck in the sand.
READ MORE: The most wanted man in F1? After bouncing back from Red Bull heartbreak, Albon looks set to be a key player in the 2025 driver market
If two wheels are more your thing then Zandvoort is the perfect place to explore on a bike, with many bike rental shops in the town and extensive and safe cycle paths providing countless kilometres of stunning coastal routes through areas of dunes and nature reserves where you may get a tantalising glimpse of a deer or dune lizard.
During World War II, Zandvoort was all but destroyed by the occupying forces and hundreds of bunkers were built into the sand dunes to form part of what was known as the Atlantic Wall – coastal defences stretching along the coast of Europe for 2,400 miles.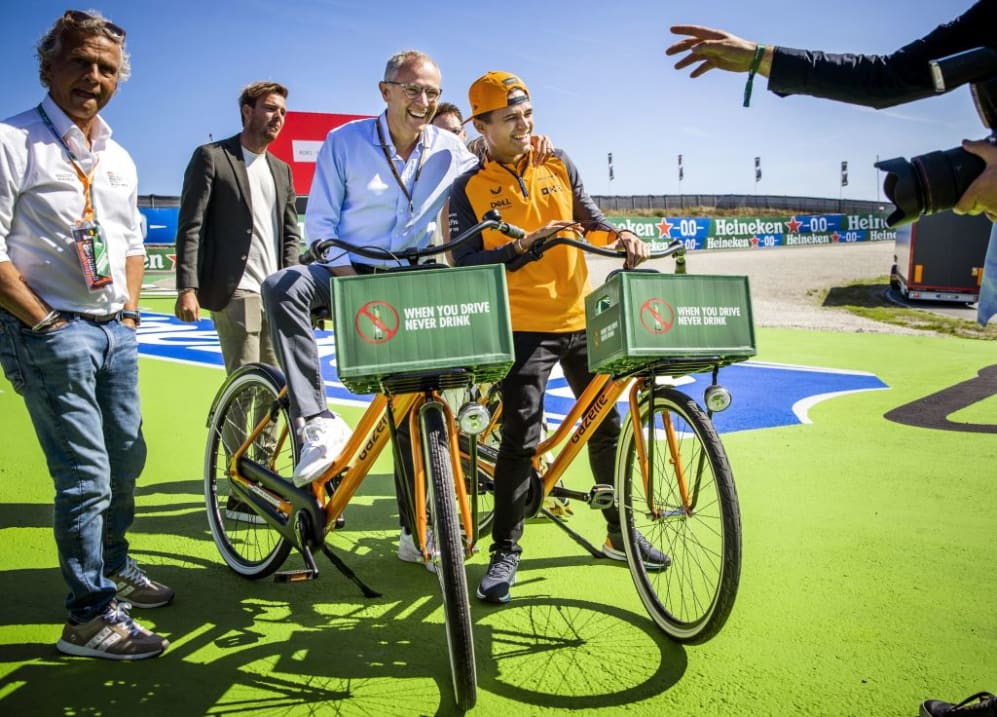 Some of these bunkers were used to house guns whilst others were used as living quarters, and although lots of the bunkers have since been destroyed or dismantled, many remain partially buried in the sand and have become habitats for bats, while others are more visible and can be discovered on foot by downloading a bunker route map on www.visitzandvoort.com/bunkers-in-zandvoort.
The charming small city of Haarlem lies six miles from Zandvoort and is well worth a visit. Once a major North Sea trading port and now the centre of the Dutch flower bulb growing region with its outlying tulip fields a riot of dazzling colour in spring, drawing thousands of horticultural enthusiasts from around the world to the city each year.
READ MORE: Lights, camera… F1: The inside story of the first time Hollywood took on Formula 1
While sadly this spectacle will be long finished by Grand Prix week, there is plenty more to see including the impressively gothic Grote Kerk, an imposing former catholic cathedral which houses arguably one of the most magnificent organs in the world. Built by Christiaan Muller in 1738 and covering the entire west wall of the church, the 30 metre high organ became a tourist attraction soon after its completion and the great composer Handel travelled to Haarlem especially to play it, followed a few years later by a 10-year-old Mozart.
Retaining its Medieval character of cobblestone streets and gabled houses, Haarlem has a rich cultural heritage – the great Dutch Golden Age painter Frans Hals lived and worked in the city – but with a modern edge thanks to trendy concept stores and many high end restaurants and food establishments, and is known as the 'city of bon vivants' in North Holland, so why not pull up a chair at a waterfront café and watch the sloops (small wooden motor boats) as they putter along the canals?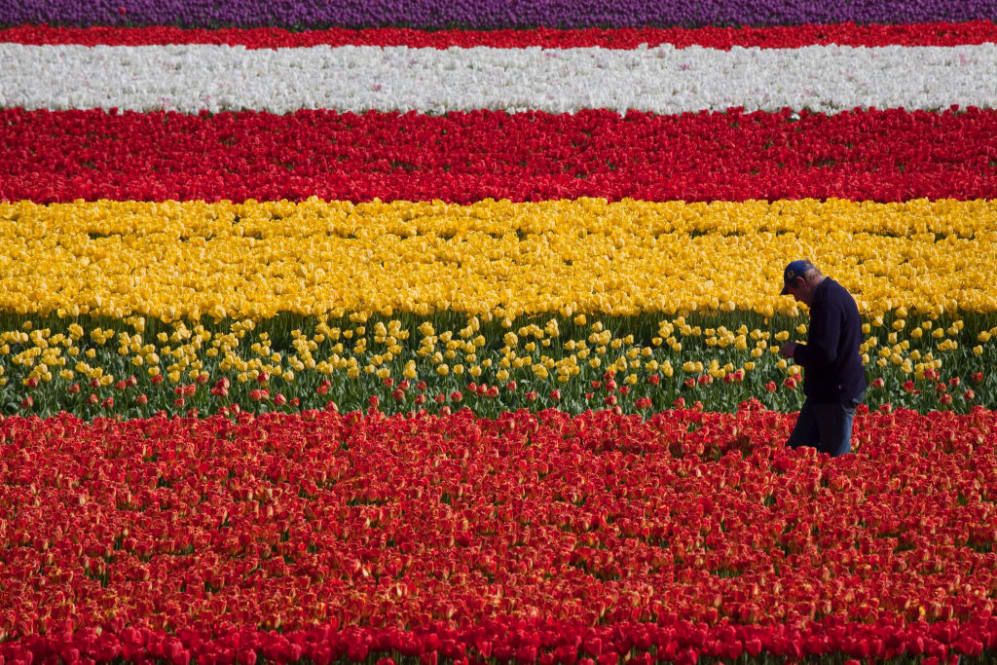 Famous for its nightlife, innovative food scene, iconic canals, narrow gabled houses and rich cultural history, Amsterdam is one of the most popular tourist destinations in Europe and only a short train ride from Zandvoort.
With more museums per capita than any other city from the world-renowned Rijksmuseum to the smaller, quirkier museums dedicated to everything from cheese, funerals and cats, there is certainly something of interest to be found at every turn.
WATCH: The top 10 overtakes of the 2023 season so far
The best way to enjoy the city is by bike and cycling is key to Amsterdam's character, so much so that there are four times more bikes than cars in the capital, and over 400km of bike paths crossing the city – you can even cycle through the Rijksmuseum should you wish to take in the exhibitions from a different perspective.
Since returning to the F1 calendar in 2021, the Netherlands GP has quickly re-established itself as a popular destination for fans thanks to its beautiful coastal location, laidback atmosphere, and the sheer ease of travel to and from the circuit with regular and efficient transport links.
The Dutch fans are some of the most passionate in the world and will be out in force with their unwavering support for the current world champion on home turf, making for an incredible atmosphere. But whoever you are rooting for, you are guaranteed a fantastic time in the Netherlands.
Fun fact
Dating back to 1784, the stroopwafel – a thin, round waffle cookie made from two discs of sweet baked dough, sandwiched together with a caramel filling – is the perfect accompaniment to a mid-morning cup of coffee and arguably one of the most popular sweet snacks in the Netherlands.
It's said that a baker from Gouda wanted to find a recipe that would use the leftover scraps and crumbs from his bakery, but the first attempts of pressing them into a traditional waffle iron resulted in a waffle that crumbled as it was too dry. To remedy the problem, the baker stuck two waffles together with caramel syrup and the iconic stroopwafel was born.
READ MORE > BARRETTO: The pressure was on Piastri after the Alpine/McLaren tug of war – so how's his rookie season going?
The very best way to enjoy this delicious sweet treat, is to place it on your cup of coffee, like a lid, for a couple of minutes to allow the steam and heat of the liquid to soften the caramel inside the stroopwafel, resulting in a warm, gooey cookie which retains its crisp upper layer.
Netherlands Destination Guide
Language: Dutch
Currency: Euro
Population: 17.6 million
F1 race held since: 1952
To read on, sign up to F1 Unlocked for free
You'll unlock this article and get access to:
Live leaderboard data
Epic experiences and rewards
Money-can't-buy competitions