2019 McLaren team 'more confident' than in recent years, says Norris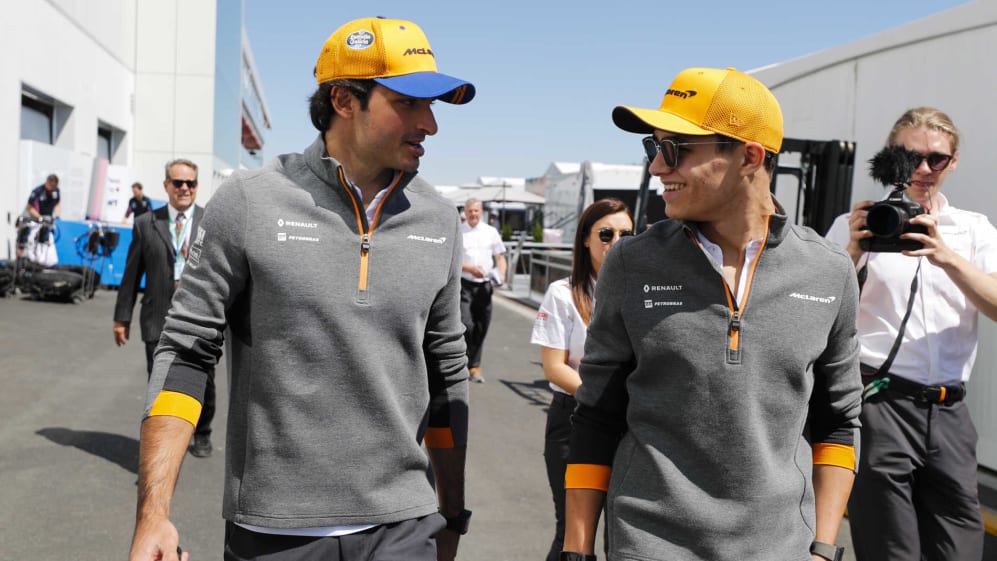 Can McLaren ever recover their former glory and turn themselves back into a race-winning squad? It's a wish that's deeply held by many in the paddock – and according to current drivers Lando Norris and Carlos Sainz, a surfeit of confidence in the team means they're well-placed to take a step in performance.
Norris and Sainz replaced 2018 drivers Fernando Alonso, who retired from the sport, and Stoffel Vandoorne at the start of 2019, while two key hires for the team – James Key as Technical Director and Andreas Seidl as Team Principal – have come online for the team in the previous few months.
And the results seem to be working, with the team currently sitting fourth in the constructors' standings, ahead of the works Renault squad and punchy midfielders like Haas, Toro Rosso and Racing Point.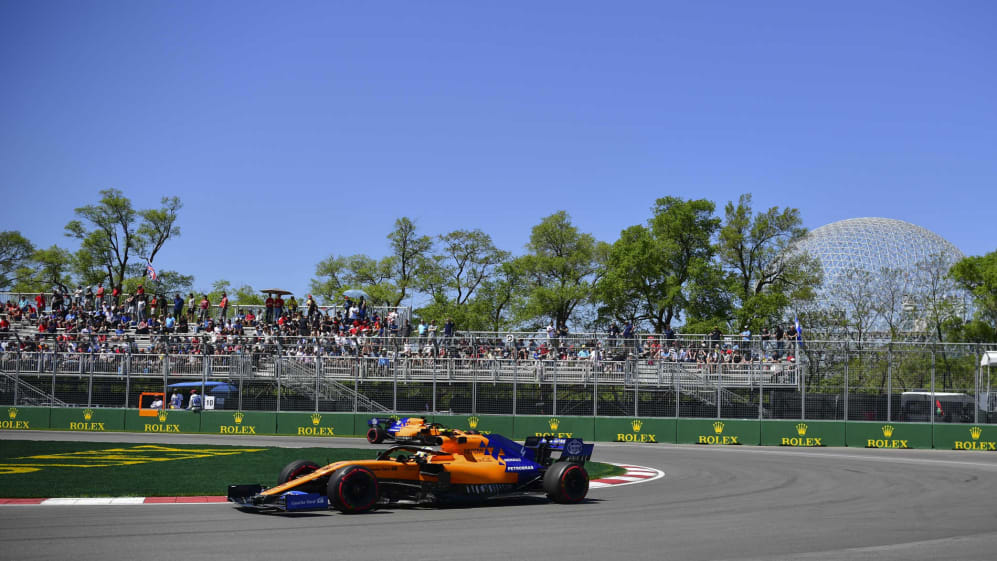 We have more confidence within everyone in the team, everyone here and everyone back at McLaren
Asked if there was a new spirit of optimism in the squad this year that wasn't present when he worked alongside Alonso and Vandoorne as reserve driver in 2018, Norris replied: "I think there has been since the beginning of the season, before Australia, before anything.
"I think always in a new year, everyone gets refreshed [but] it's continuing. Even when we've had a bad result, we still know that it's just a bad result for a certain reason, and I think everyone's confident that we might not overcome it in the next race but we have more confidence within everyone in the team, everyone here and everyone back at McLaren and MTC [the McLaren Technology Centre in Woking] that we can improve and we can improve those areas that we're struggling in or not so strong in. I think everyone's more confident in everyone else in the team."
READ MORE: Behind the scenes with Carlos Sainz - Wakeboarding, boating and football
A 14-point haul for Renault at the Canadian Grand Prix – where McLaren failed to score with either car – meant that Renault closed to within two points of their customer team in the constructors' race after Montreal. But as they look ahead to this weekend's French Grand Prix, Sainz was keen to keep the progress McLaren had made in the previous 12 months in perspective.
"In qualifying in Canada, we were two or three-tenths off Renault," he said. "But we cannot forget that [at Paul Ricard] last year, [McLaren] were one second off Renault. We're still making progress.
"We were all disappointed in Canada [where Sainz qualified eighth before being demoted to 11th on the grid for impeding Alex Albon] because I would have liked to do a perfect lap and maybe out-qualify Nico [Hulkenberg] and kept myself behind Ricciardo if I'd done a perfect lap. But it didn't happen and we were all disappointed. But when you put things into perspective then you realise the progress that this team is making and the good direction we are heading in."
McLaren currently have 30 points to Renault's 28, with Racing Point a further nine points adrift in sixth place in the constructors' championship.