2020 'pivotal' for Renault after team missed last season's targets, says Abiteboul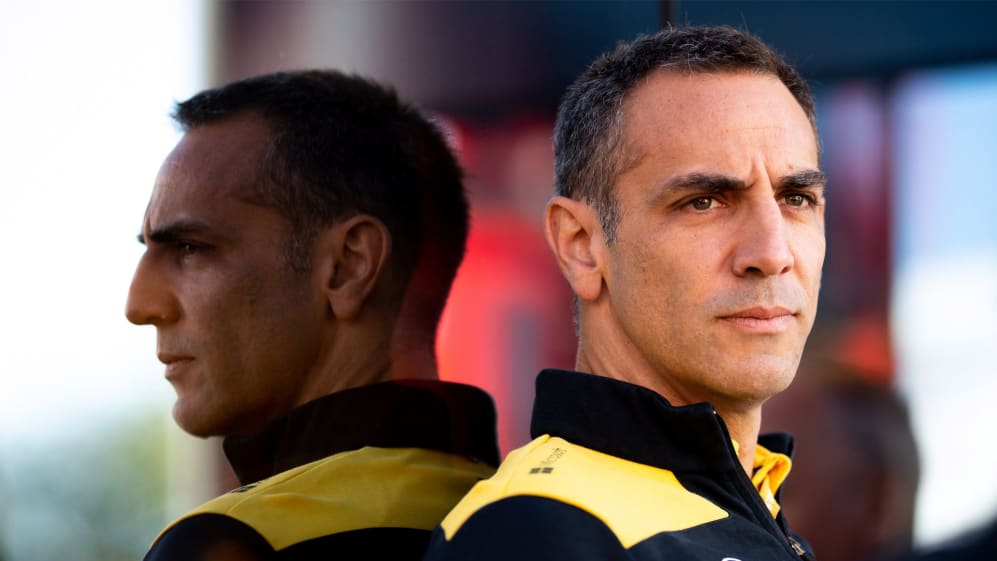 "Pivotal." That's how Renault chief Cyril Abiteboul described this season, as his team launched their 2020 campaign – minus their new car – with an event at the L'Atelier Renault on Paris' iconic Champs Elysees. But he also moved to reiterate the French manufacturer's desire to stay in Formula 1…
After three seasons of improving year-on-year since their return to F1 as a works team in 2016, Renault went backwards last year, finishing behind McLaren – to whom they supply engines – in fifth in the constructors' championship.
READ MORE: Renault tease 2020 F1 car at season kick-off in Paris
That might lead some to suggest Renault may not be interested in staying in Formula 1 for the long-term. But Abiteboul suggested the French manufacturer is keen to stick around, particularly given the huge opportunity in 2021 – where F1 will have dramatic new regulations – offers his outfit.
The 2021 car is our first opportunity to start from a blank canvas
"2020 is a pivotal year," said Abiteboul. "It's the end of a cycle and the beginning of a new cycle, where we really want to be present. [There are] major stakes, strategic ones, first and foremost with the finalising and conclusion of the commercial agreements, in the medium and long-term, which we believe in, of course.
"It's also technical stakes, with the beginning of the construction of the 2021 car, the first opportunity to start from a blank canvas, not an engine and a chassis but a car starting from scratch with all the benefits of integration between Viry and Enstone."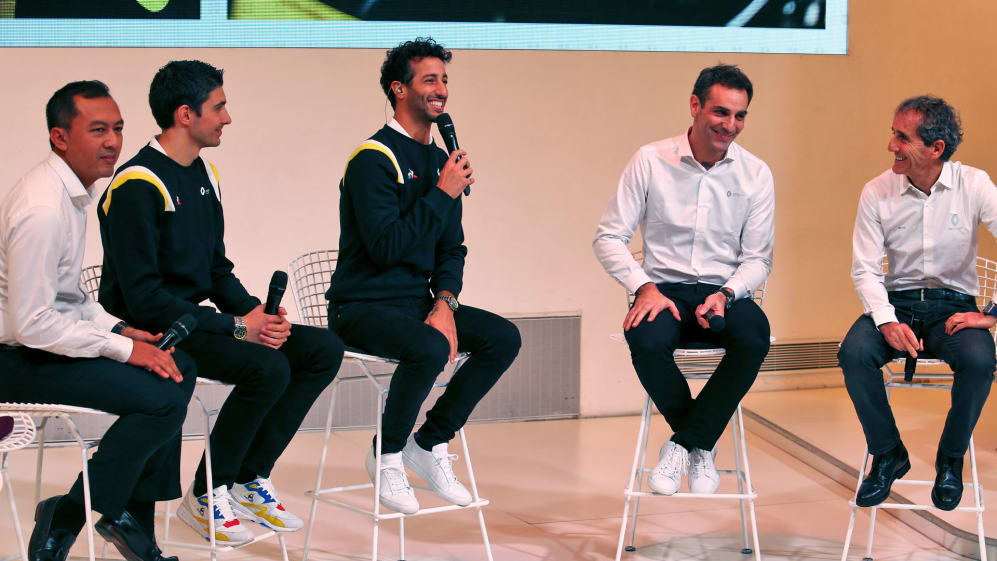 Abiteboul admitted that Renault did not meet their targets last year and that they were being correspondingly realistic about their expectations for this campaign. A goal of fourth in the constructors' championship, essentially heading the midfield, has been set.
"2019 was a year underneath what our ambitions set out," he said. "So the objectives need to be moderated. They need to be attained, they need to be realistic.
"The objective is to be fourth in the constructors' championship, that is realistic, that is possible, so long as we hold ourselves to our objective with regard to reliability at the beginning of the season and aggressive development throughout the season and the realism on the track, which was an issue at times last season.
READ MORE: Tight midfield fight demands 'discipline', says Renault's Ricciardo
"So there is nothing unrealistic in all of that – but to attain that, we have to look at medium and long-term. So 2020 needs to enable us to continue to look ahead and be in line with objectives which are ambitious."
Renault's new car – the R.S.20 – will break cover for the first time next week, when pre-season testing begins at Barcelona on February 19.
READ MORE: Watch all of 2020 pre-season testing LIVE on F1 TV