Watch all of 2020 pre-season testing LIVE on F1 TV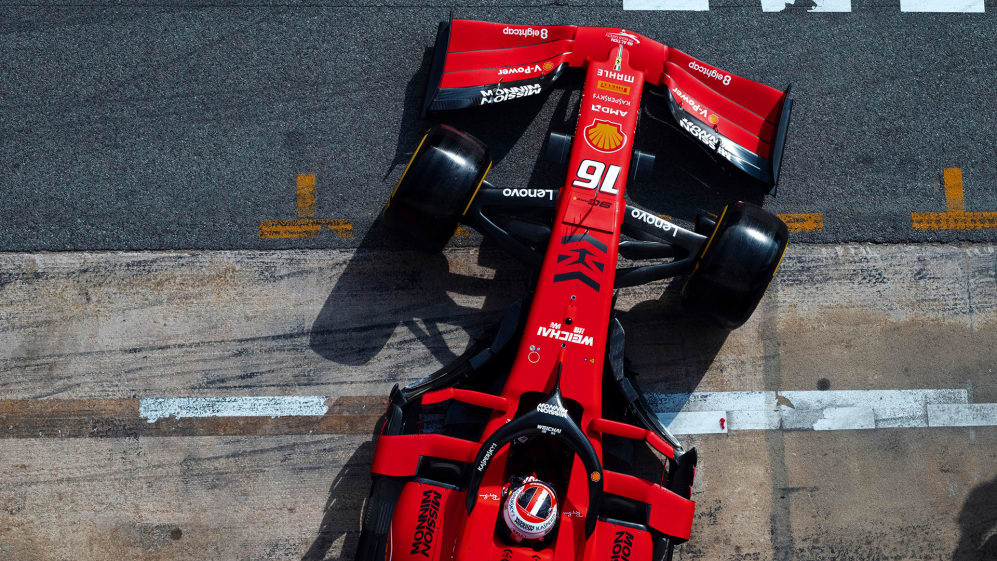 2020 pre-season testing kicks off on February 19 – and after a long, F1-less winter for fans, the sport is coming back with a bang, with all six days of testing set to be broadcast live on F1 TV Pro for the very first time, alongside a full live timing experience.
Subscribers to F1 TV Pro*, as well as Sky F1 UK and Sky F1 Italia viewers, will be able to tune into live coverage of the tests at the Circuit de Barcelona-Catalunya from 0900 to 1300 CET and then again from 1400 to 1800 each day – that's February 19-21 and February 26-28 – as the teams descend on the Spanish track to get their first look at the pecking order for the 2020 season.
READ MORE: F1 RULES & REGULATIONS – What's new for 2020?
F1 TV Pro will also host a daily Tech Talk show – analysing the latest innovations the teams are trialling for 2020 – as well as full coverage of the new lunchtime press conferences, due to be held daily across testing. Sky F1 UK's round-up show will also be available on F1 TV Pro.
Improving the viewing experience even more, meanwhile, with 2020 marking the first year that pre-season testing will be an official F1 event, the teams have all unanimously agreed not to use vanity screens during testing – a move that coincides perfectly with F1's extended coverage!
Improved live timing
As if that wasn't enough, all F1 TV subscribers will have access to a much richer Live Timing page on the official F1 app this year, with fans able to follow all of the drivers' lap-by-lap performance live using the fantastic lap segment feature, while also comparing drivers' lap times against one another.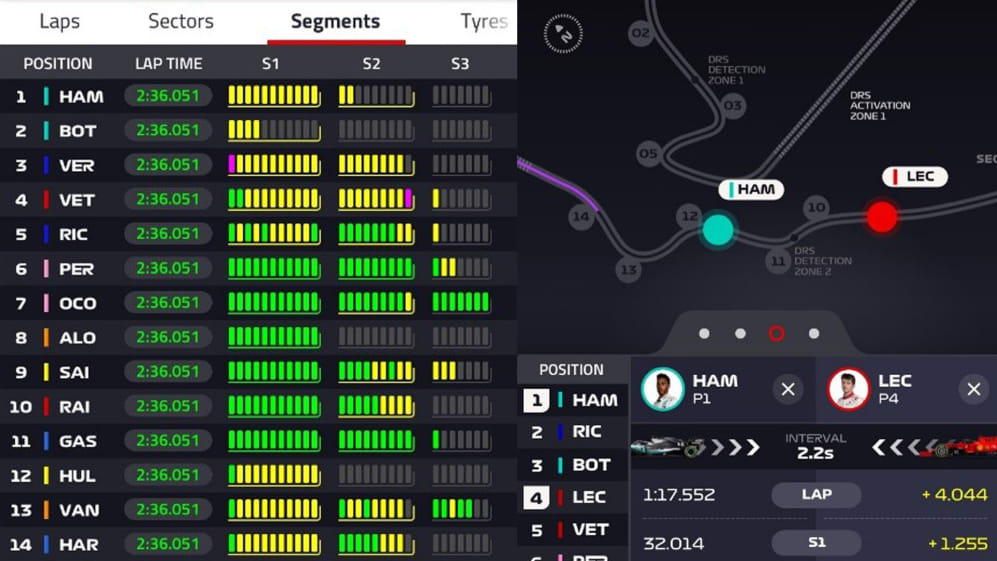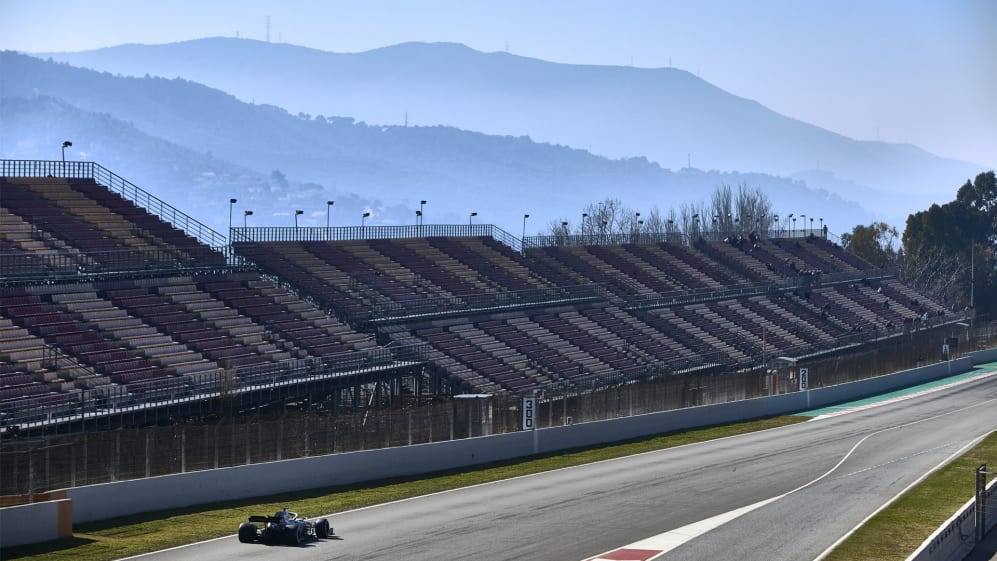 * F1 TV Pro is available in the following 77 territories – check out the new ones in bold...
Angola, Argentina, Anguilla, Antigua and Barbuda, Aruba, Austria, Azerbaijan, Bahamas, Barbados, Belgium, Bosnia, Botswana, British Virgin Islands, Bulgaria, Caribbean Netherlands, Cayman Islands, Chile, Colombia, Costa Rica, Croatia, Curaçao, Cyprus, Denmark, Dominica, Dominican Republic, Ecuador, France (new lower price), Ghana, Germany, Greece, Grenada, Guadeloupe, Guatemala, Haiti, Honduras, Hungary, Jamaica, Kenya, Luxembourg, Malta, Martinique, Mexico, Monaco, Montserrat, Mozambique, Namibia, Netherlands, Nicaragua, Nigeria, Norway, Paraguay, Peru, Poland, Portugal, Romania, Saint Barthélemy, Saint Kitts and Nevis, Saint Lucia, Saint Martin, Saint Vincent and the Grenadines, Serbia, Sint Maarten, Slovenia, South Africa, Sweden, Switzerland, Trinidad and Tobago, Turkey, Turks and Caicos Islands, Uganda, Ukraine, United States Virgin Islands, Uruguay, USA, Venezuela, Zambia, Zimbabwe.