2022 Australian GP winner Leclerc not expecting 'miracles' from Ferrari in Melbourne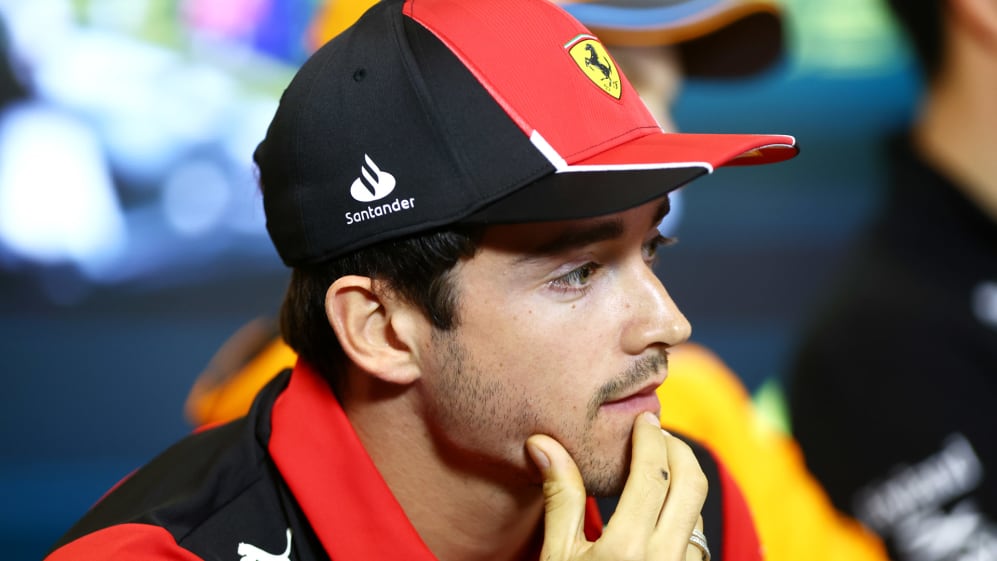 Charles Leclerc picked up victory in Melbourne last year, but ahead of the 2023 Australian Grand Prix, the Ferrari driver revealed he was not confident of a repeat performance.
Leclerc began last year on the front foot, winning the opener in Bahrain as both Red Bulls retired, and putting on a show of pace again in the third round here at Albert Park (where Max Verstappen retired from P2) to lead the championship. This year, he said it's a different story as Red Bull have taken one-two finishes in the opening two rounds.
NEED TO KNOW: The most important facts, stats and trivia ahead of the 2023 Australian Grand Prix
"Yeah, good memories, but looking [at] this year we are not coming into this race in the same situation as we were last year," conceded Leclerc. "I think clearly our performance is not as good as last year but we are working massively to try and come back to the front.
"We are fully motivated to be back at the front, we know what we need to work on; I don't think there will be any miracles for this weekend but after that we've got three weeks' break and we will try to use it in the best way possible in order to bring upgrades as quickly as possible on the car."
The Monegasque driver was, however, just 0.155s behind pole-sitter Sergio Perez last time out at Jeddah – before his 10-place grid penalty kicked in – and he said qualifying could once again be close this weekend in Australia.
"I think that in qualifying we've been quite good since the beginning of the season. Where we need to focus on is the race where our car is extremely 'peaky'. When all the conditions are right, we seem to be able to extract the performance out of our package but whenever the conditions are changing a little bit with a heavier car, when you see a little bit more the limitations of the car, that's where you struggle, so we are trying to focus on that.
"I do believe we will be quite close in qualifying, I hope so, but I think the picture in the race will be quite similar [to previous Grands Prix]," he concluded.
Team mate Carlos Sainz echoed Leclerc's comments but said it was a "surprise" that the Scuderia were not in a fighting position as they were this time last year.
READ MORE: Verstappen admits he's been 'struggling' to recover from illness as he seeks first win in Australia
"Yes, it's a surprise to see that we are not as strong as we were last year. We are not as competitive, especially in race pace; it's clearly a weakness, a bit of a carryover from last year," said Sainz.
"We simply haven't done a good enough job. We realise that, we see that, we know where the problem is, which is a good thing, and now we are going to do everything we can to revert the situation as soon as possible."
THIS WEEK IN F1: 10 quiz questions on the latest F1 news ahead of the Australian GP
Ferrari sit P4 in the constructors' standings heading into the Australian Grand Prix weekend, the team a full 61 points behind leaders Red Bull.