2022 off-season 'harder than any other winter' says Alonso, as he prepares for regulations overhaul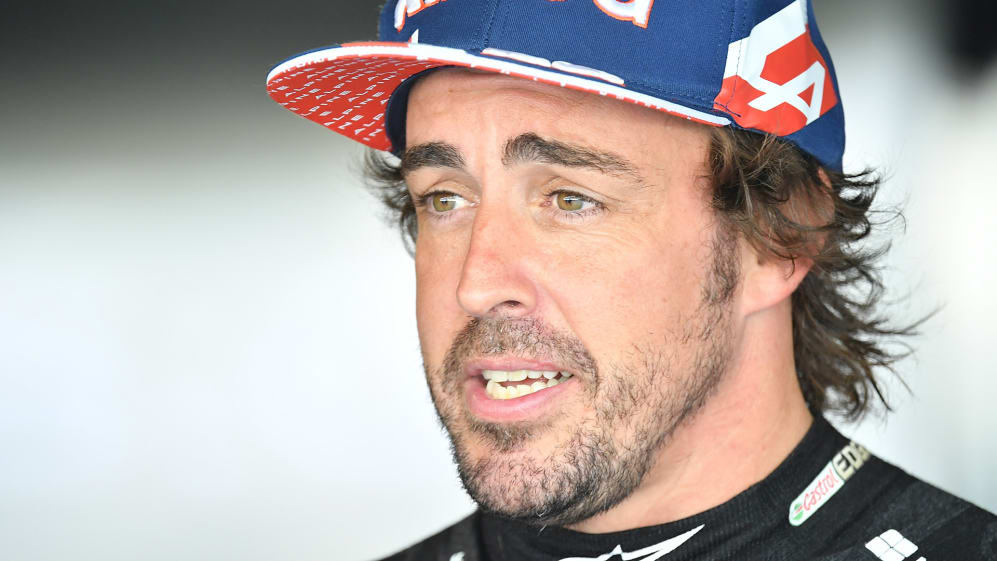 Fernando Alonso has explained just how much work it takes to prepare for the new breed of Formula 1 cars – and weighed up whether his stature as the oldest driver on the grid makes his job any harder.
The two-time champion, who scheduled surgery for this January after a cycling accident last year, has witnessed Formula 1's regulations change dramatically over nearly two decades in the sport. This season, with Alonso readying himself for his second year with Alpine, there is yet another set of brand-new cars and a new set of rules for the Spaniard to get his head around.
READ MORE: Alonso reveals which two drivers were the 'reason I put on TV' during seasons away from F1
Asked before the winter break if he was anticipating a tough preparation regime for the new cars, Alonso said: "I don't think that it is going to be any different, honestly. I think it will depend more on the performance of our cars and working on the simulator, working on winter testing, and eventually after three or four races you are on top of the car, on top of the regulations, and after that it's just the performance of the car that will dictate the results you will get…
"So in terms of adaptation I don't think it will be a big difference – it's just some hard work, or harder than any other winter, because we will have to spend a little bit more time in the simulator and together with the team."
The Spaniard however did concede that being the oldest driver on the grid means that he will have to train differently than his younger peers and perhaps put in more effort to keep his physical stature up to the task.
"Obviously I don't train the same now I am 40 as when I was 23," he said. "You have to train more, you have to stretch more, you have to have a different food routine, do many other things to be in the same shape, with the same strength, so I am ready to do so.
READ MORE: 5 bold predictions for the 2022 season – but how many will come true?
"There are more satisfying things to do but that's the plan for this winter: I want to be as strong as I can and I know that I will have to train and I will have to do more than other drivers because yes, I am older than them," he explained.
Last season showed that Alonso had lost none of his trademark racecraft and exceptional talent, the astute Asturian having held off Lewis Hamilton to ensure team mate Esteban Ocon a maiden victory in Hungary, before returning to the podium in Qatar. As a result, there's much anticipation over what Alpine and Alonso can pull off this year.