Feature
5 reasons James Hunt remains an F1 icon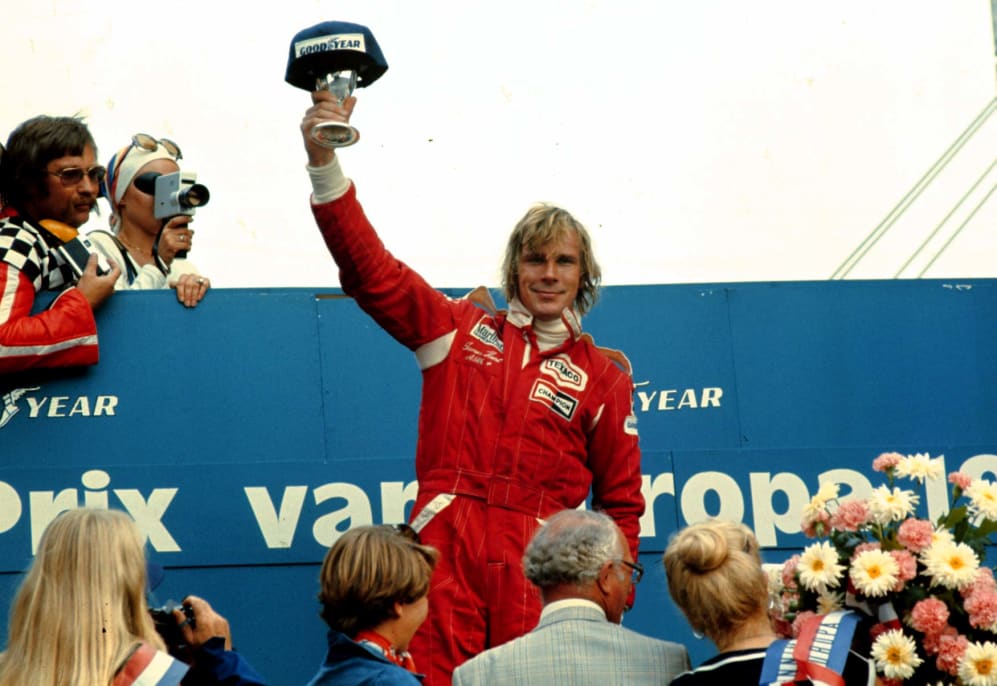 No single person has ever scorched a trail through Formula 1, both as a driver and a commentator, like James Hunt. 25 years on from his untimely passing, we look at why the 1976 world champion's light still burns as brightly as ever...
1. He said what he thought
It seems that James Simon Wallis Hunt was born without a filter between his brain and his mouth. That meant that he was sometimes crude, often rude, but almost always good value. Interviewed by Stirling Moss at one race, Moss earnestly put it to the then-McLaren driver: "James, they've changed the regulations concerning the air boxes and the wings and yet you're still extremely fast. How do you do it?" "Big balls," Hunt immediately shot back. "Oh forget it," laughed an exasperated Moss.
READ MORE: 'Voice of F1' Murray Walker on sharing a commentary booth with James Hunt - and more!
Hunt wasn't afraid to give his fellow drivers a piece of his mind, either. When Patrick Depailler put Hunt in the wall at the 1976 United States Grand Prix West in Long Beach, Hunt spent the following laps standing on the track shaking his fist at the Tyrrell driver every time his car passed the stricken McLaren. Not content with that, Hunt then infiltrated the post-race press conference and gave the third-placed Depailler a dressing down in front of the media, telling the Frenchman: "The first thing you must do is bloody well learn how to drive!"
It was also Hunt's brutal honesty with the press that won him legions of fans. Asked what winning the 1976 British Grand Prix at Brands Hatch meant to him, Hunt replied, "Nine points, $20,000 and a lot of happiness", before taking a cigarette off someone in the crowd. Nowadays, we get excited when Kimi Raikkonen eats an ice cream…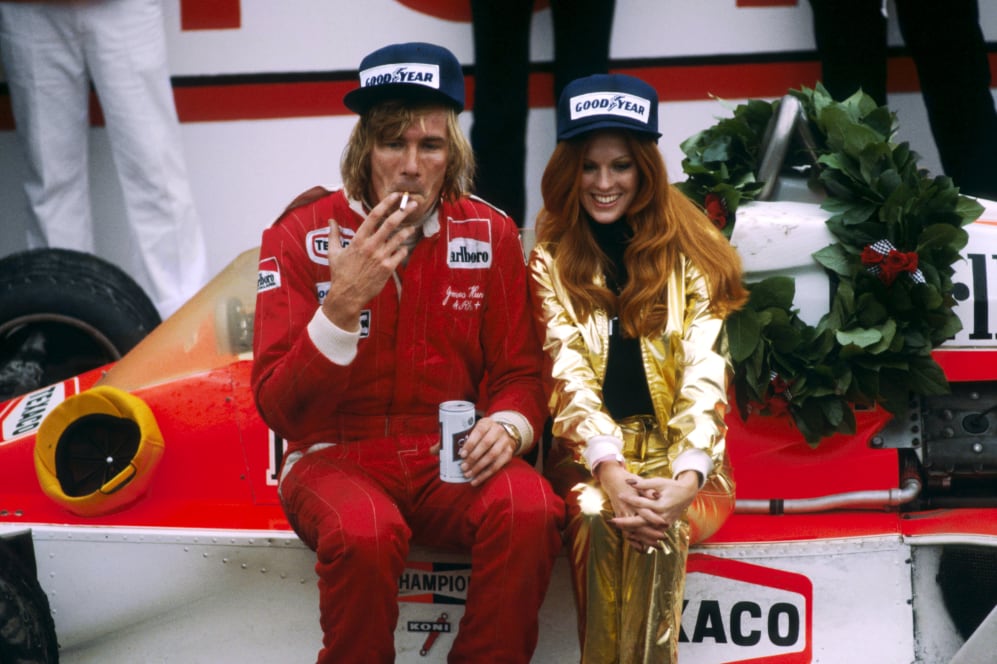 2. He was anti-establishment
Already an enfant terrible of the British racing scene who'd earned the sobriquet 'Hunt the Shunt' thanks to some lurid driving in Formula 3, Hunt's entry into Formula 1 was anarchic from the get-go. He came to the top level of the sport with the privateer Hesketh squad, the plaything of the young Lord Hesketh. The team's catering tended to involve lots of champagne, lobster and caviar, while Lord Hesketh himself described F1 at the time as "a flat bottle of champagne in need of a rather good shake". Clearly, then, the team were a natural fit for a driver with a 'SEX: Breakfast of Champions' patch stitched onto his overalls…
Hunt's other motto for life was "to do what I want to do whenever I can. Life is too short to be bound by regulations when it isn't absolutely essential." That modus vivendi manifested itself during negotiations for his first McLaren contract, after Hunt baulked at a term which required the team's Marlboro-sponsored drivers to wear 'a blazer, shirt and tie and tailored flannel trousers' at any public functions.
Hunt, who at that time had no drive in place for the 1976 season, refused to go along with the clause, so that according to Philip Morris' legendary executive John Hogan, "he would turn up at social events, management functions, banquets, cocktail parties and the like wearing jeans and a tattered sweatshirt and sometimes in his bare feet, shaking hands with VIPs – and charming them all."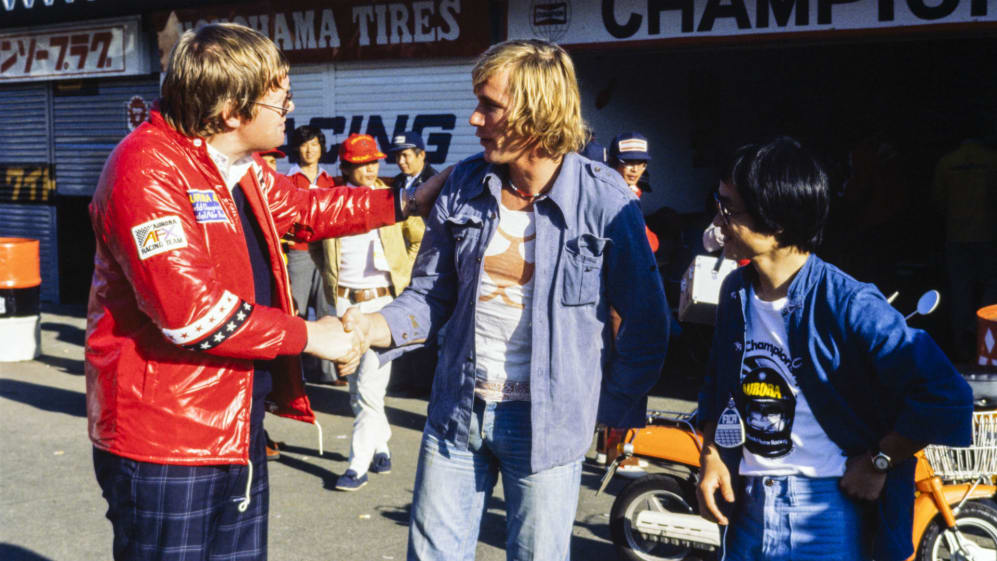 3. He was properly quick
Unfortunately and slightly unfairly for Hunt, all of his headline grabbing antics occasionally masked the hugely talented racing driver lurking beneath. He was compared to Jim Clark and Sir Jackie Stewart by McLaren top brass Alastair Caldwell and Teddy Mayer respectively, with Mayer going on to say that he rated Hunt more highly than two-time champion Emerson Fittipaldi, who'd won his second title with McLaren in 1974.
But don't just take their word for it. A 2014 statistical analysis by mathematician Dr Andrew Phillips ranked Hunt as the sixth greatest F1 driver of all time, behind Clark, Stewart, Fernando Alonso, Michael Schumacher and Juan Manuel Fangio, while also ranking Hunt's rookie 1973 season with Hesketh as the best of all time – even trumping Lewis Hamilton's 2007 debut year with McLaren. A similar study, by academics Reiner Eichenberger and David Stadelmann, backed up Hunt's underrated status, placing him as the 14th greatest of all time.
Drives like Hunt's breakthrough 1975 Dutch Grand Prix victory in a car built in a shed at the back of Lord Hesketh's mansion, or his title-clinching 1976 Japanese Grand Prix drive, where he sliced through the field in appalling conditions to claim his necessary third place, all had a touch of genius about them.
True, when Hunt lost motivation, as he arguably did towards the end of his racing career, he could sometimes be indifferent in a race. But when he was on song, he could be unstoppable – and he was always fair, as Niki Lauda once noted. "He was never a nasty driver," said Lauda. "He was very good, correct… but ****ing quick. This was the problem."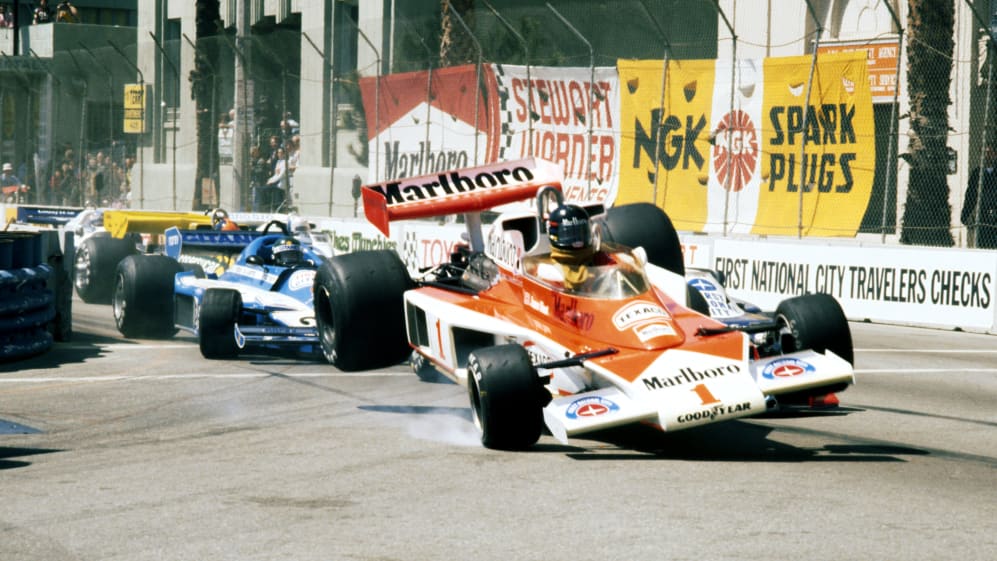 4. He was part of one of F1's most enduring rivalries
Speaking of Lauda, you can't really mention Hunt without talking about the great Austrian, and the epic rivalry between the pair during the 1976 season – a rivalry now enshrined on the silver screen in Ron Howard's 2013 movie Rush.
Every bit as intense as the rivalry between Alain Prost and Ayrton Senna but never plumbing the bitter depths that those two reached, Hunt and Lauda were the very definition of 'frenemies'. Fierce adversaries on the track, they had an enduring and warm friendship off it, with Lauda calling Hunt an "open, honest to God pal" and even helping him in his battle with alcoholism in the 1980s.
READ MORE: 'Quite simply irreplaceable' – F1 pays tribute to Niki Lauda
That 1976 season stands as one of F1's most dramatic, with Lauda seemingly en route to the title before his life-altering crash at the Nurburgring which left him close to death. He recovered, missing only two races and setting up a showdown at the Japanese Grand Prix in Fuji. The race was run in a rainstorm, with Lauda calling it quits on his own terms on Lap 2, leaving Hunt to win the championship. Typical of his good sportsmanship, Hunt told the world after claiming the crown: "Quite honestly, I wanted to win the championship and I felt I deserved it. But I also felt Niki deserved to win the championship, and I just wish we could have shared it."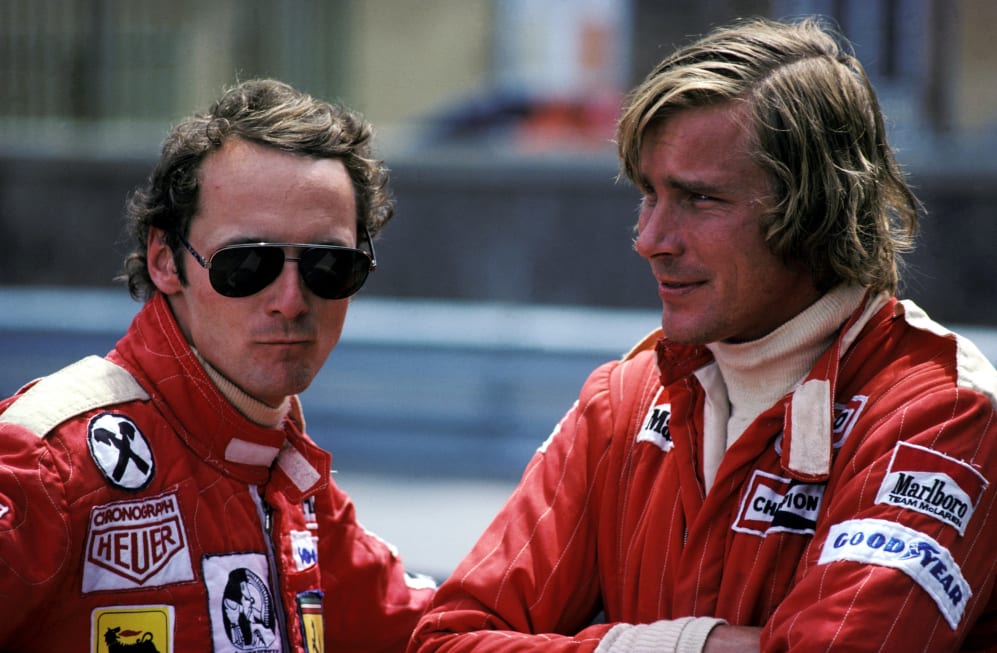 5. He was as good a commentator as he was a driver
"And Prost has yet to take his fellow Frenchman Rene Arnoux, who says 'the reason I'm going so slow these days is that I'm used to turbo cars and these normally-aspirated engine cars are a very different kettle of fish to drive'."
"And all I can say to that is 'bull****'."
Oh yes – Murray Walker and James Hunt made quite the commentary team.
The partnership got off to a bad start, with Hunt and Walker first officially paired together for the BBC at the 1980 Monaco Grand Prix.
As Murray Walker remembered: "James appears in his cut-down tattered jeans with a scruffy T-shirt, no shoes and his right leg in a plaster cast from the ankle to the crutch… He sits down in his folding chair, puts his plaster cast in my lap – and I haven't mentioned that he also had a bottle of rose in his hand which had been half consumed – and off we went. And to my horror, when his bottle of rose ran out, a BBC bloke appeared and gives him another one."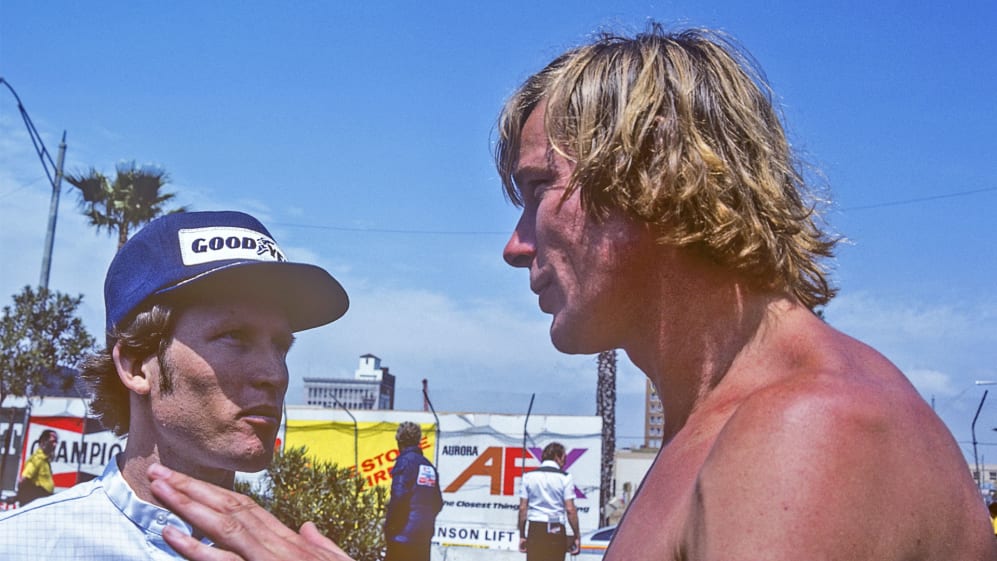 Untraditional as a commentator, Hunt certainly was. But amid all the barbs at other drivers – Jean-Pierre Jarier and Andrea de Cesaris were both perennial "idiots" in Hunt's eyes, while he once praised Philippe Alliot's retirement, saying that at least the Frenchman wouldn't take anyone else off – Hunt was also extremely talented at seeing how races were unfolding.
"He was able to read a race to perfection," said Walker of his old sparring partner in the commentary booth, "and then communicate the tactics, the politics and the action, calmly and authoritatively in that marvellous voice of his, like no-one else I have ever met."
It was Hunt who, after Ayrton Senna finished second at Monaco in 1984, famously said that Senna "will undoubtedly be world champion in the future", and BBC audiences got used to Hunt's commanding, cut-glass English accent pouring out expert punditry alongside the excitable Walker on Sunday afternoons.
To give the last word to the iconic commentator: "James and I were about as different as it's possible for two people to be. He could be very arrogant, he could be extremely objectionable. But I wouldn't be saying all these less attractive things about James if also, James had not been immensely charismatic, enormous fun when he wanted to be, and an altogether really decent chap."