Feature
5 reasons we're excited F1 is going back to Istanbul - including the return of epic Turn 8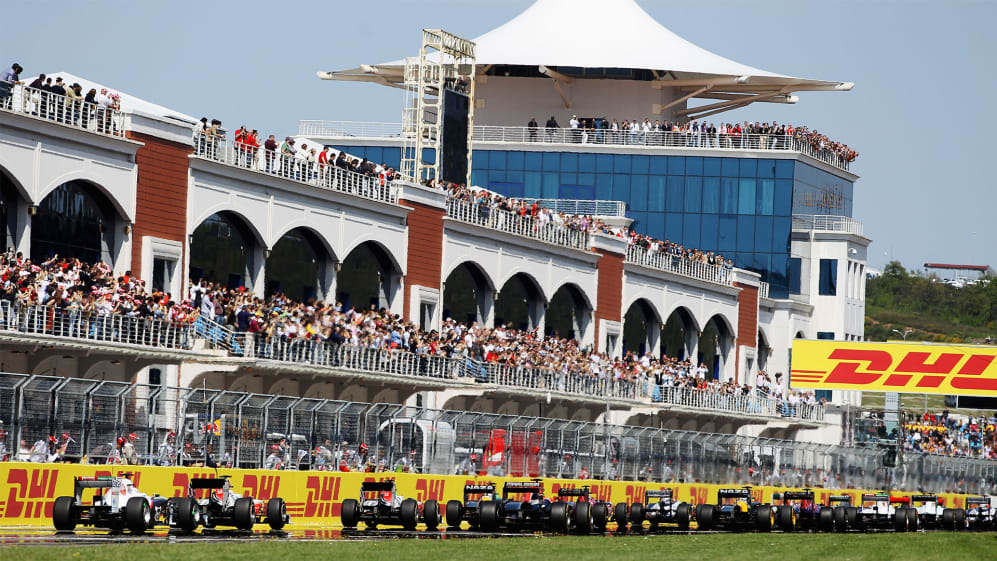 Formula 1 will have a Turkish Grand Prix on the calendar for the first time since 2011 this season, with the announcement that the championship will head back to Istanbul Park on November 15. A big moment, then – and here's why we're excited to be returning...
1. Quite simply, Turn 8
Make no mistake – Istanbul Park is one of Hermann Tilke's finest creations (the finest? Discuss). The track's been compared to Spa-Francorchamps (high praise indeed) and features some properly good corners.
The Turn 1 left-hander has been likened to Laguna Seca's infamous Corkscrew or a steroidal S do Senna at Interlagos, so sharply does it drop away.
The swooping uphill kink in the middle of the back straight earned itself the nickname 'Faux Rouge' for its resemblance to the Belgian circuit's iconic corner (actually it's a bit more like the Nurburgring's ADVAN-Bogen, but that's harder to make a pun out of… the Bosporus Bogen?).
But talk about Istanbul Park and it won't be long until the words 'Turn 8' crop up, the multi-apex Pouhon-style left-hander is one of the all-time great challenges in a Formula 1 car. Tilke even engineered bumpiness into the turn and made it fall downhill just to add to the exhilaration.
Bring. It. On.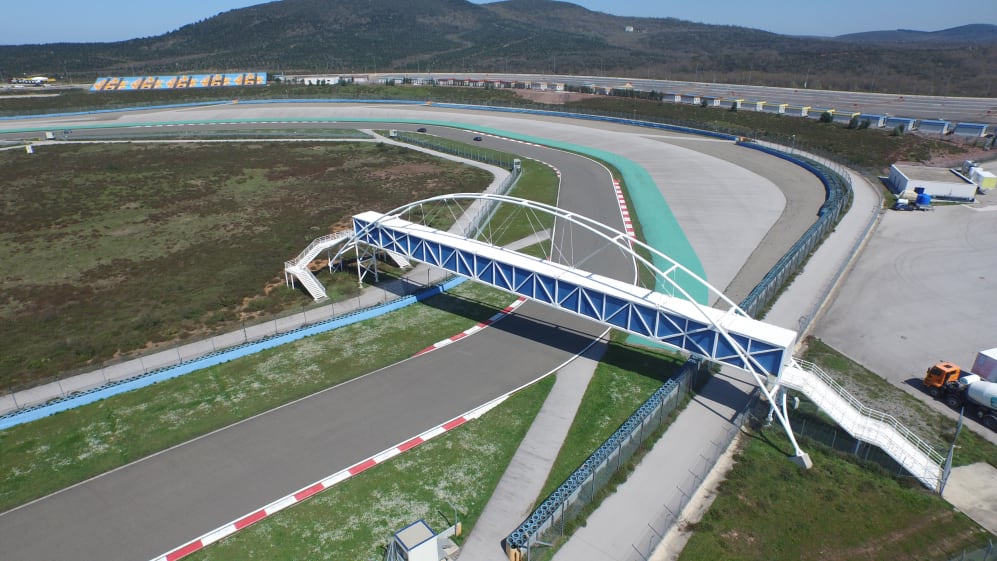 2. It's witnessed some iconic F1 moments
There may only have been seven Turkish Grands Prix to date but they certainly packed a lot of action in.
The 2006 race witnessed a monumental battle between Fernando Alonso and Michael Schumacher for second place, the pair crossing the line in that order with just 0.081s between them. Two days earlier, meanwhile, a gawky 19-year-old with big hair called Sebastian Vettel made his F1 debut with BMW Sauber, earning F1's quickest ever fine in the process for speeding in the pit lane, just nine seconds into his career.
But without doubt that stand-out moment of on-track controversy came four years later, when Vettel, now at Red Bull, crashed with team mate Mark Webber on the run down to Turn 12 – before pouring petrol on the fire by making a 'this guy's cuckoo' gesture when he emerged from the cockpit, as Red Bull kissed goodbye to intra-team harmony for the next three seasons.
READ MORE: Christian Horner reveals what sparked 'Multi 21' controversy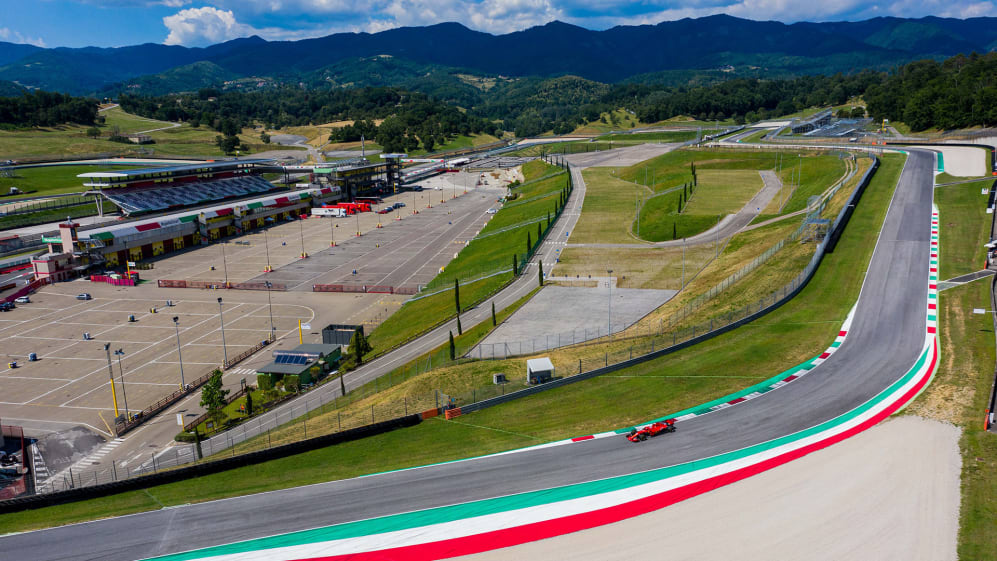 4. It will add more uncertainty to an already uncertain season
Most of the teams will have some Friday data for Istanbul Park. Trouble is, it will be from May 6 2011, which is the last time F1 held a Friday practice at the venue.
That will be of very little use to the teams operating high-downforce, V6 turbo-hybrid F1 cars (rather than naturally-aspirated V8s, as they were in 2011) at the track in November, when average temperatures in Istanbul are around 10 degrees cooler than May – and could mean the race weekend throws up a few surprises depending on who can get up to speed quickest.
Then there's the drivers. Lewis Hamilton, Kimi Raikkonen, Sergio Perez and Sebastian Vettel are the only ones to have raced F1 machinery around the venue – with Vettel, Raikkonen and Hamilton all one-time winners here – giving them a leg up on the competition, and meaning the youngsters will have to catch up on their sim racing rigs at home.
READ MORE: A topic-by-topic guide to the best races to watch on F1 TV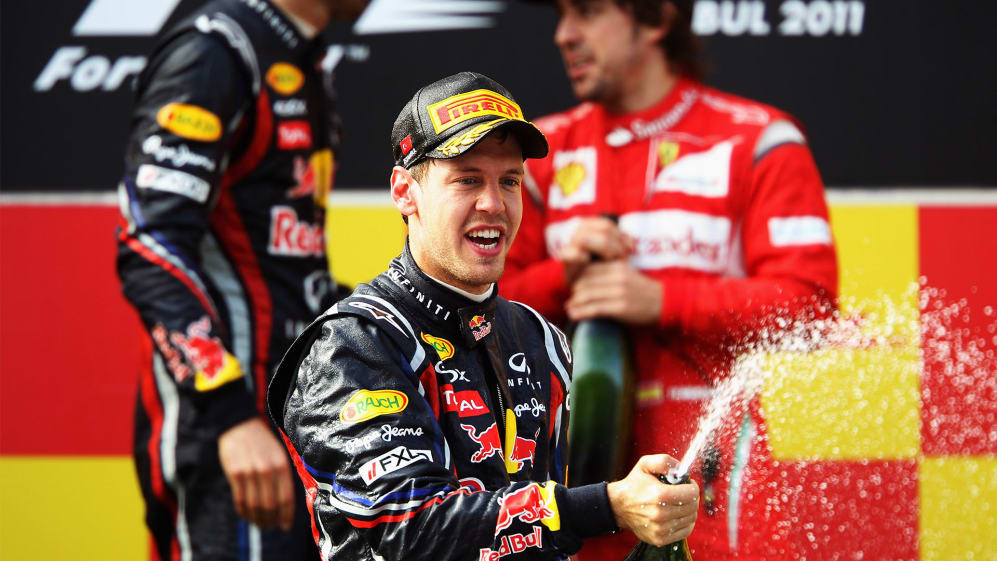 5. It will be mega in 2020-spec cars
If you have plans for November 14, cancel them. Cancel them immediately. Because qualifying day for the 2020 Turkish Grand Prix is going to be worth tuning in for.
Considering that around the similar-length Silverstone circuit this year, pole for the British Grand Prix was over six seconds quicker than it was in 2011, watching these modern cars attacking Istanbul Park is likely to be a jaw-dropping spectacle.
Red Bull's Alex Albon was asked by reporters over the Spanish Grand Prix weekend to predict what racing a modern F1 car around Turkey would be like, with the Thai driver responding that he expects to be going flat-out around Turn 8 in the current breed of machinery.
We're getting excited already…