Feature
A topic-by-topic guide to the best races to watch on F1 TV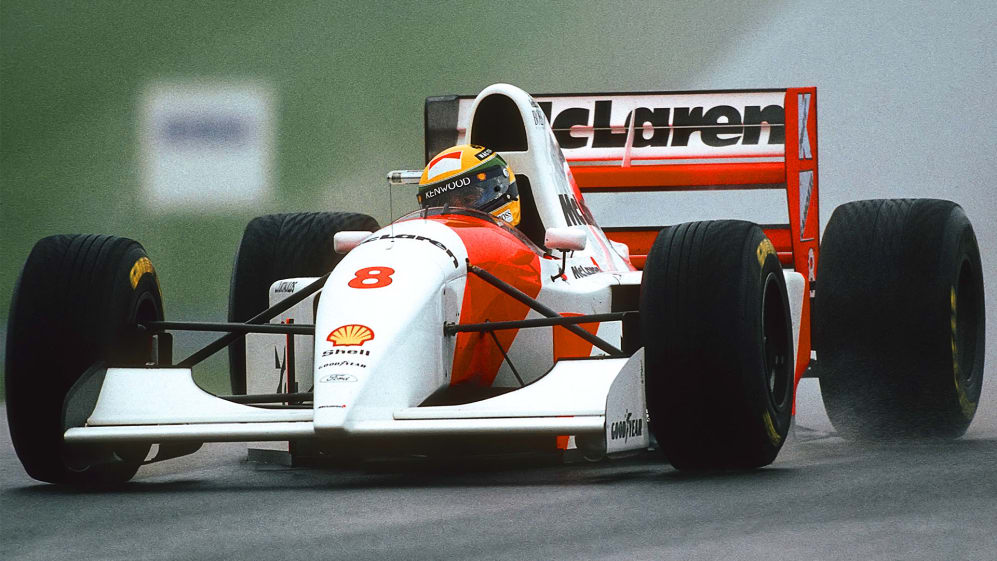 At Formula 1, we understand that life isn't easy for the millions of people worldwide self-isolating at the moment at the hands of the COVID-19 outbreak. So, to help relieve the monotony, we've made our F1 TV service free for 30 days, starting April 9. And to aid your navigation through the best content F1 TV has to offer, here's our handy guide to some of the most extraordinary races that lie in wait for you on the platform, which chronicles every Grand Prix since 1981. Enjoy!
Best race for… a titanic fight between two F1 greats – 1992 Monaco Grand Prix
Whenever Nigel Mansell and Ayrton Senna went toe-to-toe, it usually made for pretty good box office (see also: Belgian Grand Prix 1987, Hungarian Grand Prix 1989, Spanish Grand Prix 1991). But arguably their greatest ever duel came in the final laps of the 1992 Monaco Grand Prix, as Senna, in a McLaren shod with some past-their-best Goodyears, held off Mansell's all-conquering Williams FW14B.
Enjoy extended highlights from the race here.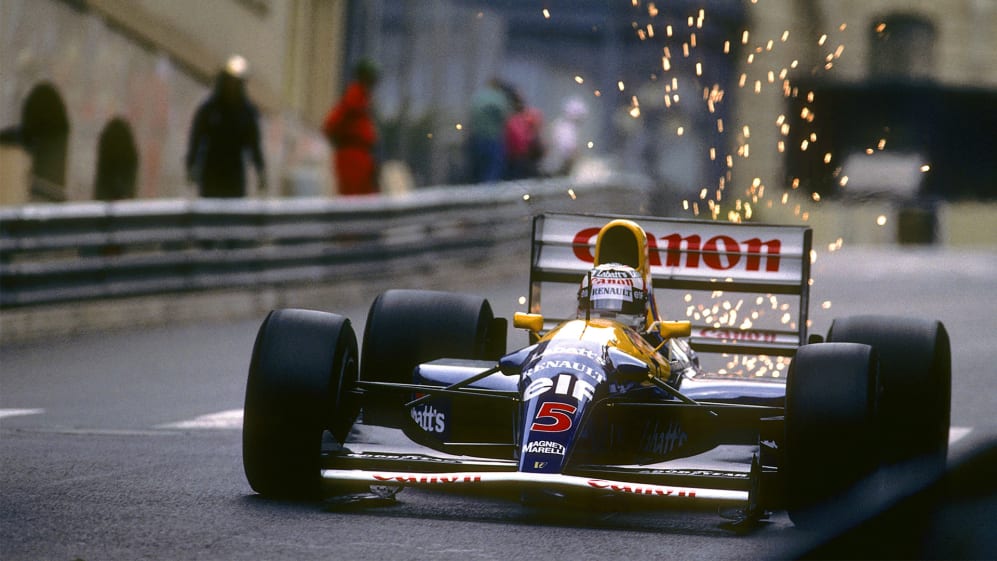 Best race for… an epic wet weather drive – 1996 Spanish Grand Prix
There's an argument that you can't be a true F1 great without a sensational wet weather win in your repertoire (that's one to discuss during your next virtual get-together with your F1 mates). And as Senna had his Monaco '84 and Lewis Hamilton his Silverstone '08, for Michael Schumacher, the 1996 Spanish Grand Prix stands as the high watermark (literally) of his wet weather talent, as he won out from Benetton's Jean Alesi by over 45 seconds, driving a Ferrari F310 that team mate Eddie Irvine would later describe as "a piece of junk".
Enjoy the full race here.
READ MORE: 10 moments of Michael Schumacher brilliance
Best race for… an unexpected ending – 1988 Italian Grand Prix
McLaren won 15 out of 16 Grands Prix in 1988, the highest winning average for a season ever recorded in Formula 1. But why didn't they take a full sweep? Find out by tuning into 1988's Italian Grand Prix at Monza where, just a few weeks after the death of Enzo Ferrari, the racing gods appeared to have their say in the final outcome…
Enjoy the full race here.
Best race for… total chaos – 1998 Belgian Grand Prix
Some races are just plain greedy when it comes to action. And with a $13 million first lap pile-up (with no one hurt thankfully), a scary later crash for two top drivers (plus a resultant brawl in the pit lane) and one of the great underdog wins, the 1998 Belgian Grand Prix must surely rank as one of the most action-hungry in F1 history.
Enjoy the full race here.
Best race for… an underdog victory – 2012 Spanish Grand Prix
Speaking of underdog wins, why not take an hour and a half to relive the glory of Pastor Maldonado's fine triumph at the 2012 Spanish Grand Prix. The Venezuelan had already taken a pole for Williams on the Saturday (once Lewis Hamilton had been disqualified), and he followed it up by holding off Ferrari's Fernando Alonso for victory in the unfancied FW34 – while in a bizarre post-race twist, it all turned sour for Williams as the team fought to put out a blaze in their garage.
Enjoy the full race here.
READ MORE: F1's 'one-win wonders' – how many do you remember?
Best race for… a heart-warming tearjerker – 1995 Canadian Grand Prix
For a talent as immense as Jean Alesi's, it seems criminal that it took the Sicilian-Frenchman 91 Grands Prix to record his first race win in F1 – and even more so that the result would never be repeated. But those are the facts – so we might as well enjoy that solitary win, which came at the 1995 Canadian Grand Prix. Turn the volume up too – this was the last victory in F1 for a V12 engine.
Enjoy the full race here.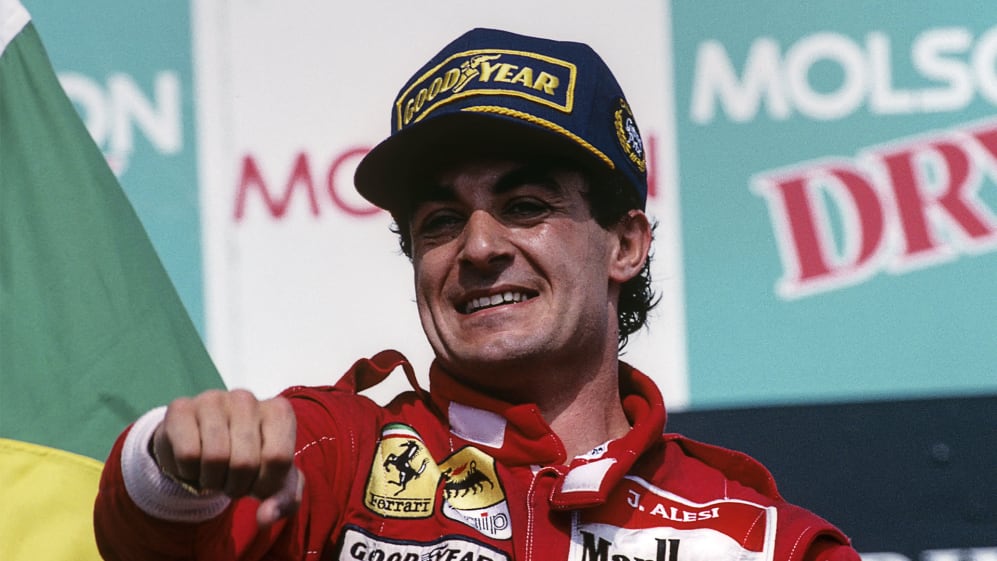 Best race for… a defensive driving masterclass – 1981 Spanish Grand Prix
Gilles Villeneuve could probably have won more races if he hadn't spent so much time pushing his various Ferraris to the limit just for the sheer pleasure of it. But at Jarama in 1981, he got to have his cake and eat it, hustling his unfancied, hard-to-drive 126CK to an unlikely victory that veteran F1 journalist David Tremayne would later hail as "arguably the greatest drive of the 1980s".
Enjoy extended highlights from the race here.
Best race for… the greatest ever first lap performance – 1993 European Grand Prix
1993 saw top level 'F1' machinery return to Donington Park for the first time since Tazio Nuvolari's victory for Auto Union in 1938. And the other-worldly magic that Ayrton Senna produced on the wet first lap of the 1993 European Grand Prix was a performance that would definitely have met with approval from 'The Flying Mantuan' (as Nuvolari was known). Bask in the brilliance.
Enjoy extended highlights from the race here.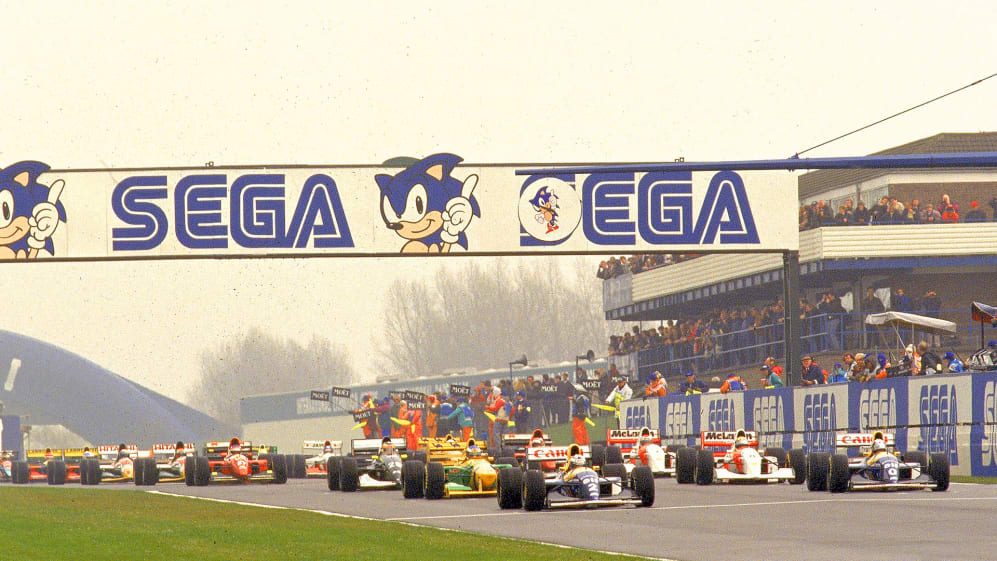 Best race for… a controversial title showdown – 1994 Australian Grand Prix
The first of Michael Schumacher's seven world championships was sewn up in controversial style at Adelaide in 1994. The Benetton driver's Lap 35 coming together with his sole title rival, Williams' Damon Hill, was the final bitter moment of a tragedy-laced season that many were glad to put behind them – although inadvertently, it allowed Hill's team mate Nigel Mansell to secure an unlikely final F1 victory.
Enjoy extended highlights from the race here.
Best race for… team mate acrimony – 2010 Turkish Grand Prix
There have been a number of team mate coming-togethers over the seasons – we're thinking Ayrton Senna vs Alain Prost at Suzuka in 1989, Mika Hakkinen vs David Coulthard at Austria in 1999, Lewis Hamilton vs Nico Rosberg at Barcelona in 2016. All make for fascinatingly cringeworthy viewing, but to our minds, you can't beat Sebastian Vettel and Mark Webber's bust up at Turkey in 2010 – and Vettel's incendiary reaction as he stalked away from his broken Red Bull RB6.
Enjoy the full race here.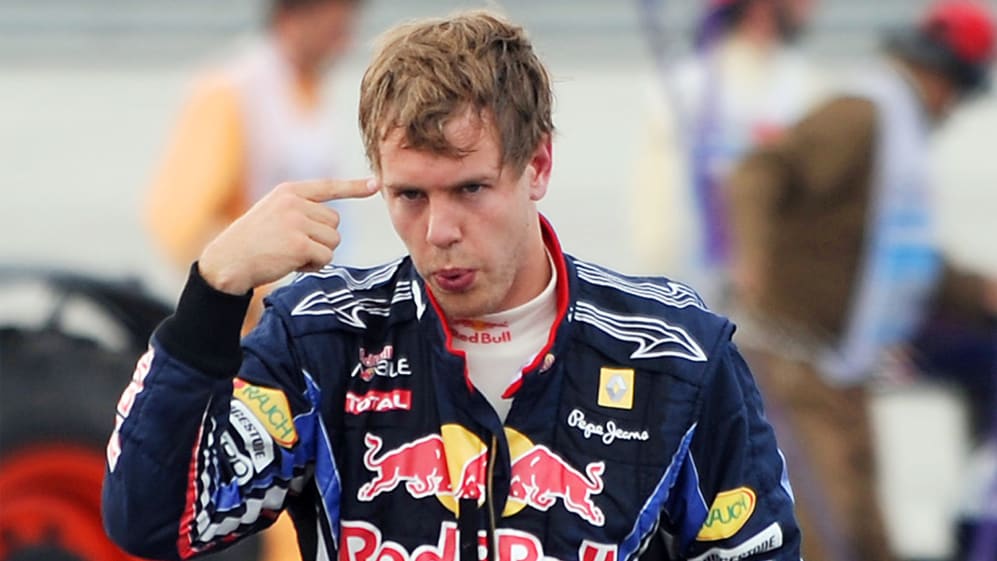 Best race for… team order controversy – 2010 German Grand Prix
Team orders were banned throughout the 2010 season. Ferrari's solution, while trying to get Felipe Massa to let his team mate Fernando Alonso through? Rob Smedley's iconic, not so tough to de-code five-word phrase: "Fernando is faster than you." It was an utterance that would cost the team $100,000 in fines – and more importantly for Felipe Massa fans, a clear indication of which way the wind was now blowing at Ferrari.
Enjoy the full race here.
LISTEN: Rob Smedley opens up about his 'Fernando is faster than you' call
Best race for… some inspired pit wall strategy – 2004 French Grand Prix
A four-stop strategy to take victory in a dry, Safety Car-less straight fight… sounds bananas, right? But that's just the trick that Ferrari managed to pull at Magny-Cours in 2004 to ensure an unlikely win for Michael Schumacher against Fernando Alonso, driving for home favourites Renault. It was, as Mark Hughes put it recently, "an unheard of strategy in this day and age. But back then it was the perfect strategic dummy by the Scuderia."
Enjoy the full race here.