Feature
5 things to watch for when 2022 pre-season running begins in Barcelona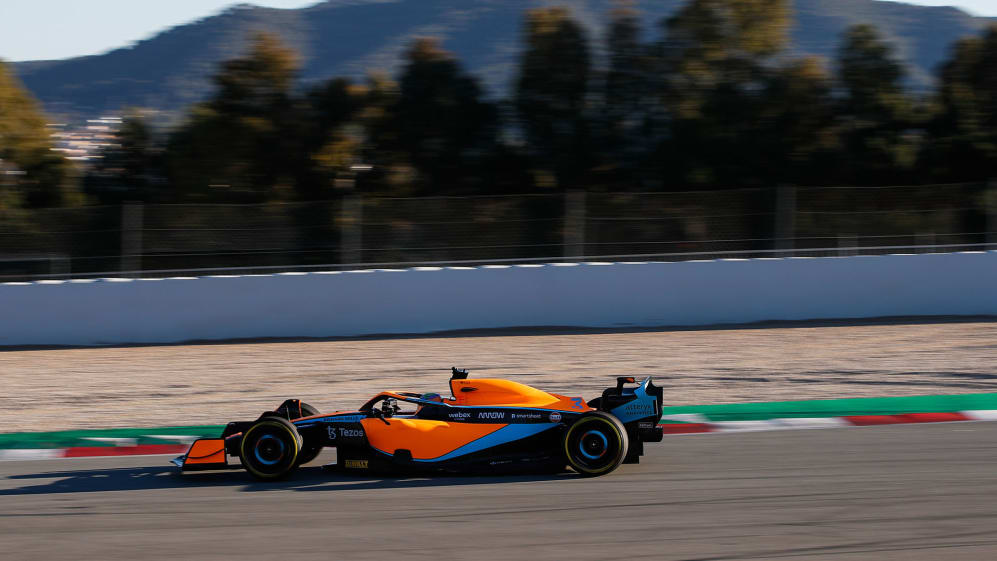 We're pretty much done and dusted with the 2022 launch season, and now it's time for all 10 teams to hit the track for three days of pre-season running. Here's what to watch for at the Circuit de Barcelona-Catalunya, as this year's on-track action gets under way.
1. A new era of F1 begins
Yes, by now we've already seen a handful of the new-for-'22 cars on track, be it in publicised shakedowns from the likes of Mercedes, Haas and McLaren – or more shadowy, secretive outings from Alfa Romeo in Fiorano, and Red Bull at Silverstone.
But running in Barcelona will see all 10 teams out on track together for the first time with their box-fresh challengers, all shod with the proper 2022-spec 18-inch Pirelli tyres.
READ MORE: Why have the F1 teams taken such unique design routes – and what are the big differences?
Millions have been spent on developing this new generation of cars, with the aim of improving wheel-to-wheel racing, in one of the largest ever regulation overhauls in F1's 72-year history.
And while we'll have to wait until the Bahrain Grand Prix on March 20 – and the 22 ensuing races scheduled for this record-breaking season after that – to see whether all that work has paid off, the first days of pre-season running will nonetheless be a fascinating, watershed moment.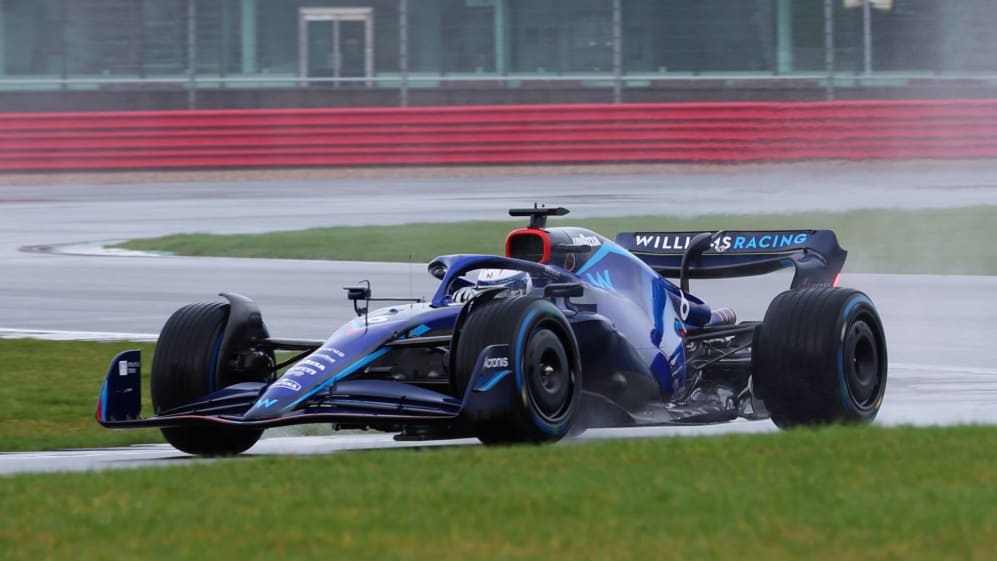 2. Who's showing their true hand – and who's sandbagging?
Barcelona will not give us a true picture of the pecking order – let's get that out of the way right now.
What with systems checks, various aero tests and a multitude of different fuel levels, the order from the first three days of pre-season running in Spain will be skewed to such an extent that getting a real sense of who's hot and who's not will be… tricky. Live timing will also not be available in Barcelona either, so eagle-eyed fans won't be at liberty to pore over ever-evolving timesheets.
READ MORE: Brawn looking forward to seeing how new generation of cars evolve
Then there's the fact that, with a two-week break until the Official Pre-Season Test starts in Bahrain on March 10, teams may not be wanting to show their full hand in Barcelona anyway, instead preferring to focus on pounding out laps metronomically and reliably on a more base-spec car, before adding speed, and new parts, later.
In short, while seeing the 2022 cars out on track in Barcelona will be fun, don't bet on it giving any true sense of this year's intra-team hierarchy.
3. Will any team have reliability issues?
Reliability will be a highly-desired commodity for the teams in Barcelona.
Sure, the lower key three days at the Circuit de Barcelona-Catalunya are a perfect time to encounter gremlins in their brand-new cars and get them dealt with before the Official Pre-Season Test begins in Bahrain – hence why the teams have been given three more days of running than they were afforded in 2021.
READ MORE: From aero rakes to sandbagging – F1 testing slang and jargon explained
But as ever, track time is key – and while teams would rather their cars spit out their innards in Spain than, say, on Lap 1 of the Bahrain Grand Prix, a couple of hours spent in the garage tooling away on a broken car will be both costly and unwanted.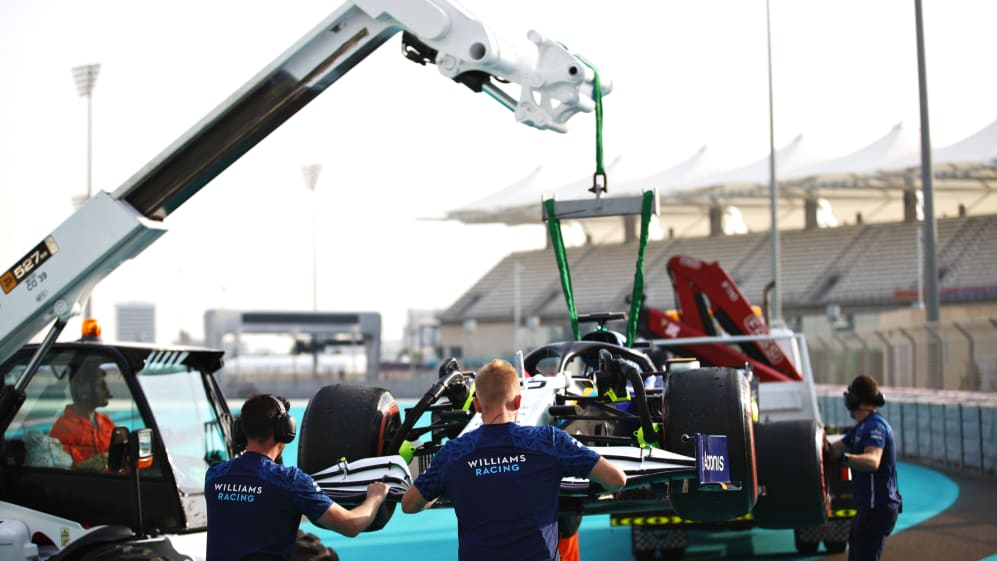 4. New and returning faces
Admit it: during the first few days of pre-season running, it's always fun to see new drivers, drivers in a new environment, and even drivers who've been away from F1 coming back to the sport.
The driver market merry-go-round wasn't quite as wild over the winter as it has been in recent years. But we're nonetheless excited to see how George Russell looks pushing the Mercedes W13 to the limit, while similarly seeing how Valtteri Bottas – the driver Russell replaced at Mercedes – fares in Alfa Romeo's C42.
READ MORE: Russell says a 'motivational fire' has ignited within Mercedes for 2022
Alex Albon endured what we're sure for him was a frustrating year out of frontline F1 racing in 2021. But the Thai racer is back with Williams for this season, stepping into the big shoes (literally as well as figuratively) of his good mate Russell – and surely keen to underline how much he deserves his place on the grid.
Then there's the sole rookie of the year, with Zhou Guanyu alongside Bottas at Alfa Romeo. Set to be the first ever Chinese F1 driver to start a Grand Prix in Bahrain, Zhou will want to hit the ground running in Spain – while the level-headed Bottas should prove a great mentor for the 22-year-old in the Alfa garage.
5. Will teams practise following another car?
Not a guaranteed one, this, but with the massive regulation overhaul for 2022, we'd expect the drivers to be curious about what it's like to follow another car in the new breed of F1 machinery.
The 2022 regulations have placed a large onus on the use of shaped venturi tunnels in the floor of the cars to generate the majority of their downforce – via a phenomenon known as 'ground effect'.
WATCH: Everything you need to know about the new 2022 F1 car
The theory goes that, with downforce being predominantly created under the cars, and the resultant aerodynamic wake then thrown high up into the air as it exits the diffuser, following another car through a corner should be a far less aerodynamically disrupted process than it was previously.
But with teams only allowed to run one car per day, will we see the likes of 'sister teams' AlphaTauri and Red Bull cooperating to gather data on car-following behaviour?
Let's wait and see when the running begins at the Circuit de Barcelona-Catalunya from February 23-25.
We'll be bringing you news, reports and reaction from all three days of running right here on F1.com