Feature
5 things we learned from Day 1 of the Official Pre-Season Test in Bahrain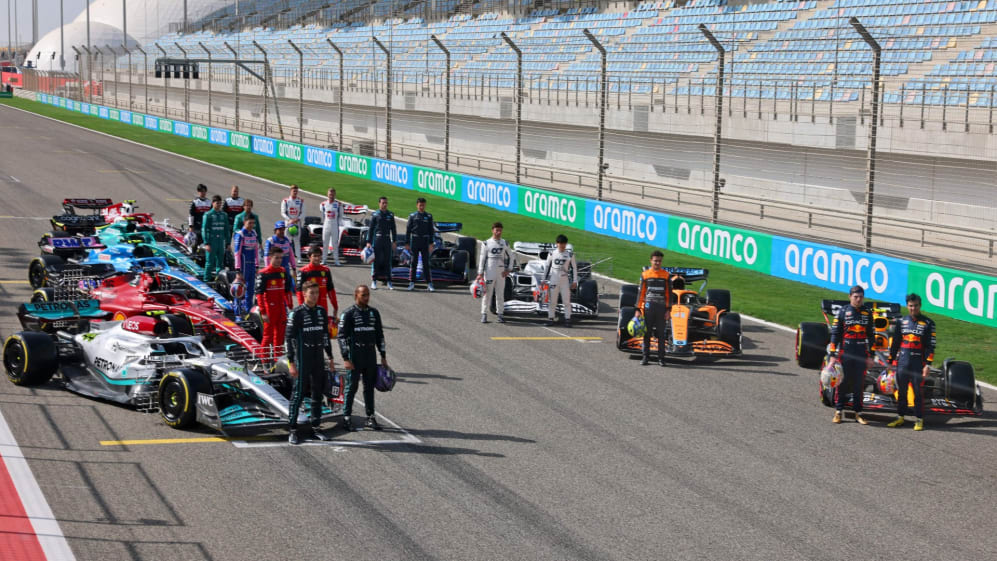 Formula 1 returned to the familiar surroundings of the Bahrain International Circuit for Day 1 of the Official Pre-Season Test, with teams ramping up their preparations for the 2022 campaign.
For some, the focus was mileage after a lack of it in Barcelona, for others it was all about longer stints on different tyre compounds as they experimented with various set-ups and fuel loads.
READ MORE: Gasly fastest on first day of Official Pre-Season Test in Bahrain
As ever, headline lap times are to be ignored – with performance runs expected to be held back until the final day on Saturday – but there was still plenty to be gathered from Thursday's running...
Mercedes cause a stir
High on the agenda for paddock-goers on Thursday was getting a glimpse of the much anticipated new-spec Mercedes, which broke cover when it was wheeled out onto the grid for the annual pre-season photo – and boy did it deliver the wow-factor with a radical sidepod arrangement.
It certainly grabbed the attention of rival teams, who are all looking at each other trying to determine who has done the best job with the sweeping new regulations and whether or not they should borrow a concept and tweak their development direction going forward.
Mercedes boss Toto Wolff said he was proud of his technical team, who have consistently pushed the boundaries of the technical regulations since they went on their as-yet unbroken run of constructors' championship title wins that stretch back to 2014 – and who turned off the taps on last year's development very early in the season to throw all their resource at this year's machine.
READ MORE: Wolff 'really proud' of striking Mercedes sidepod concept after it debuts in Bahrain
It remains to be seen how quick the package is: it's one thing to deliver an exciting concept, quite another to prove it is worth lap time. But that it caused so much chatter up and down the pit lane, and that our data team found they had the best race simulation pace of all, 0.29s better off than Red Bull, suggests the update kit has the potential to be special. We should find out over the next couple of days just how special.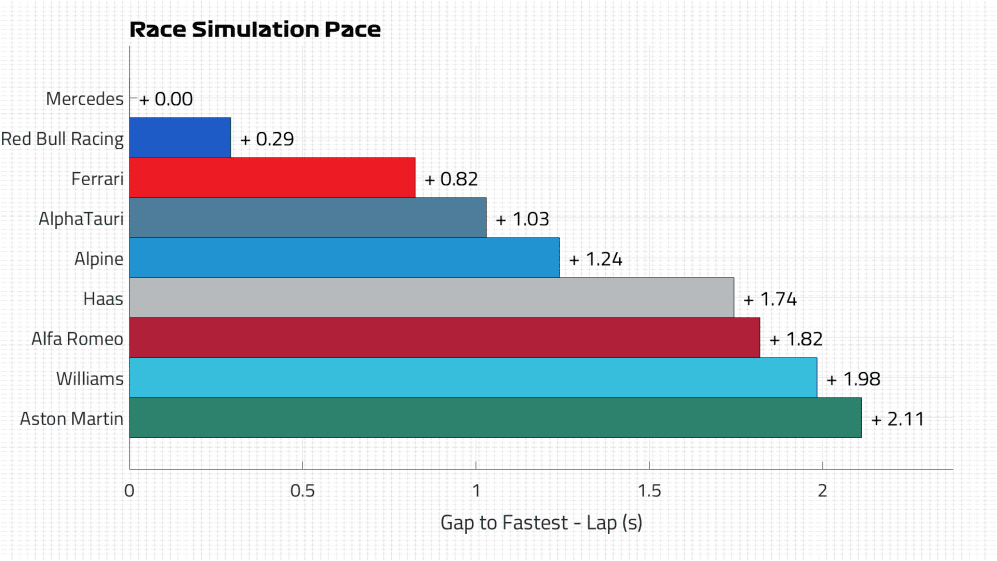 Haas make the headlines
Guenther Steiner has put a shift in of late, the Haas Team Principal handling difficult situation after difficult situation with aplomb in the hope he's creating the conditions for smoother days ahead.
After the team's freight was delayed arriving into Bahrain, the mechanics did a phenomenal job to get the car together in time to head out in the afternoon session, with reserve driver Pietro Fittipaldi giving the VF-22 – decked out in an all-new livery – a spin.
READ MORE: 'I didn't know I missed F1 that much' – Magnussen on his remarkable return to Haas
He'll hand it over to Kevin Magnussen, who is making a sensational return to F1 with the team he left at the end of 2020, the Dane having put pen to paper yesterday afternoon on a multi-year deal that not only affirms the team's belief in him but also his belief in Haas' ability to fight in the midfield once again in the short-term.
There was some good news, too, with Steiner confirming they have been granted permission to run two hours after the end of running on Friday and then Saturday to make up for the four hours lost on the opening morning. That'll be precious car time for Magnussen, who will no doubt be a little rusty after 16 months out of an F1 machine.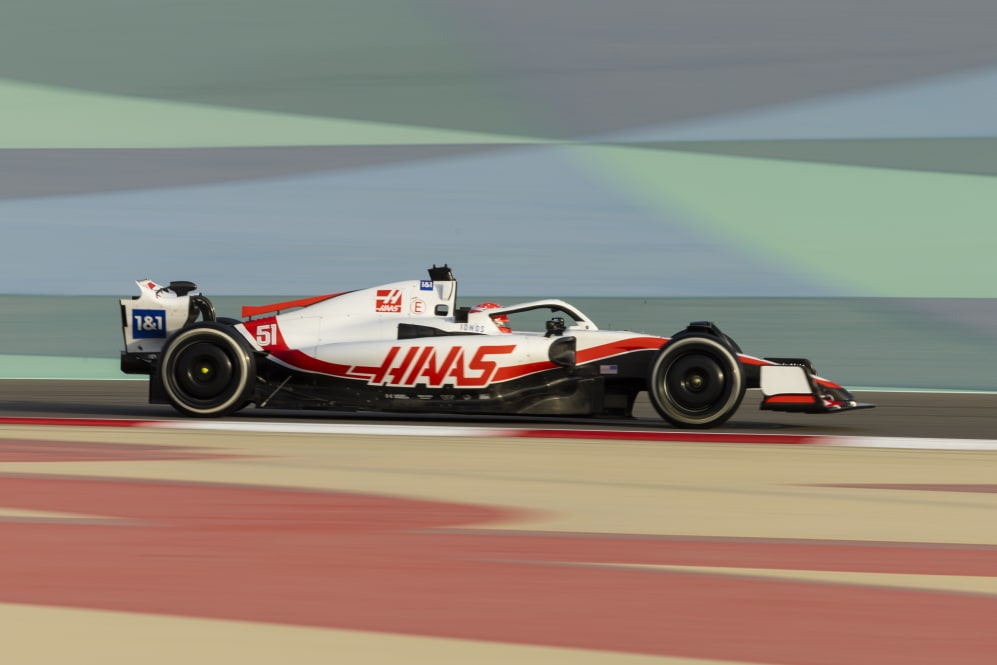 Alfa Romeo finally have a good day
There were happier faces at Alfa Romeo after day one in Bahrain, their lap count that surpassed a century helping to bury the memory of a difficult session in Barcelona.
Despite those Spanish struggles, the Hinwil team haven't looked worried, their Technical Director Jan Monchaux confident in the team's concept once they could get on top of a flurry of niggles.
WATCH: Bottas 'much happier' than in Spain after Thursday in Bahrain
Thursday was evidence that they had done just that, with Valtteri Bottas finally getting some proper mileage in, which not only was important for him to aid settling into new surroundings but also for the team, as his feedback will be critical in helping get the most of this package quickly.
Zhou Guanyu secured close to a race distance, as he continued to clock up the mileage ahead of his rookie year. You can see the Chinese driver's confidence gradually building. Boss Fred Vasseur will be hoping for more of the same on Friday.
Ferrari and AlphaTauri retain dark horse status
Ferrari were pleased with their efforts in Barcelona, the Scuderia appearing to have made a good step in terms of relative competitiveness to the front runners. The word inside the team is the car has tonnes of downforce – and some felt that if the first race of the season was at Barcelona, the red cars would be in the fight.
They ignored performance on day one in Bahrain, instead focusing on set-up – which is useful given the first race of the year takes place at the venue – as well as testing reliability in hotter temperatures (air was 37C, track 47C), and trying a plethora of solutions to cure the porpoising issue all teams have had.
ANALYSIS: A first look at Mercedes' astonishing new update for the Official Pre-Season Test
Their Italian rivals AlphaTauri had a similarly productive day, with Pierre Gasly – who topped the times for what it's worth – clocking an impressive 103 laps. Such is their progress with their programme, they were already switching focus from aero tests to mechanical runs and testing the softer compounds, including the C4 and C5 before ending the day with pit stop practice.
There's a growing feeling inside the paddock that the two Italian squads could be dark horses in the early part of the season.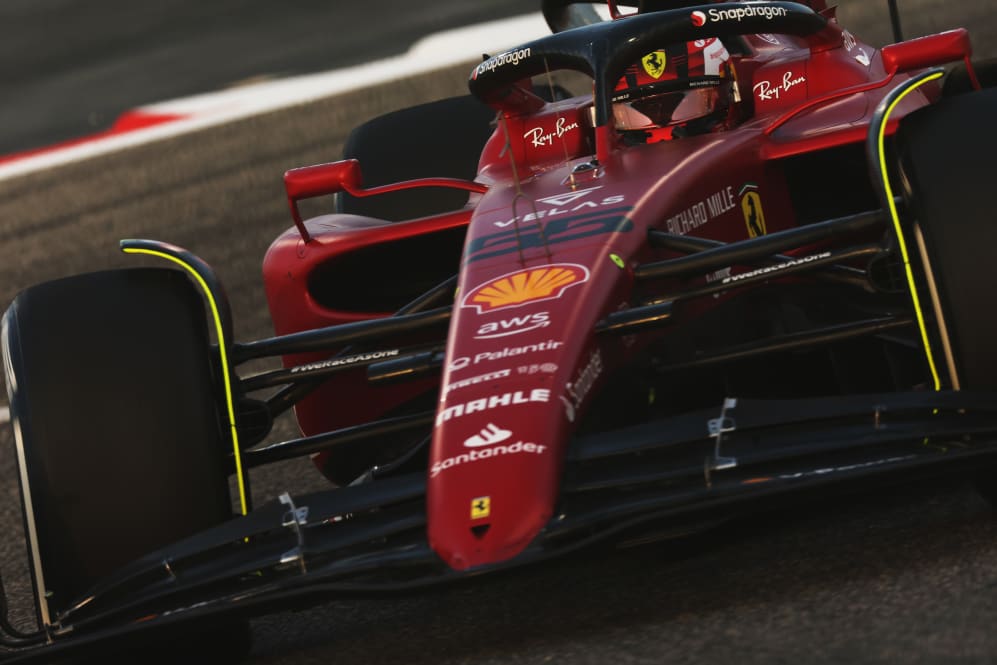 More glimpses into how easy it will be to follow
We talked about this a fair bit in Barcelona – and it's bound to be an even bigger topic this week, as drivers look to gather more experience of following other cars and assessing whether the new rules, designed to make it easy, particularly through corners – have done the trick.
AS IT HAPPENED: Day 1 of Pre-Season Testing in Bahrain
On Thursday, as several teams did longer stints, we saw more evidence that it has become easier. Lance Stroll and Fernando Alonso jostled for position when they found each other on track, Stroll launching a pass up the inside at Turn 1, with Alonso then tucking in and pulling alongside in Turn 5 before bailing out of it.
We also saw Bottas follow Alex Albon closely – staying comfortably within one second, which has traditionally been very challenging unless the following car has a big performance advantage – through a sequence of corners before passing the Williams driver into Turn 1. It's still early days, but the initial signs and the feedback from drivers are positive.
F1 TV Pro subscribers can watch Bahrain pre-season testing live and on demand, access exclusive live timing, as well as Tech Talk debriefs. Subscribe now and save 20% on your Annual F1 TV Pro subscription. Offer Valid in selected territories on web and apps until March 13. T&Cs apply
Coverage of the Official Pre-Season Test is also available live in selected territories via your F1 broadcaster.