Feature
5 things we learned from Friday practice at the Spanish Grand Prix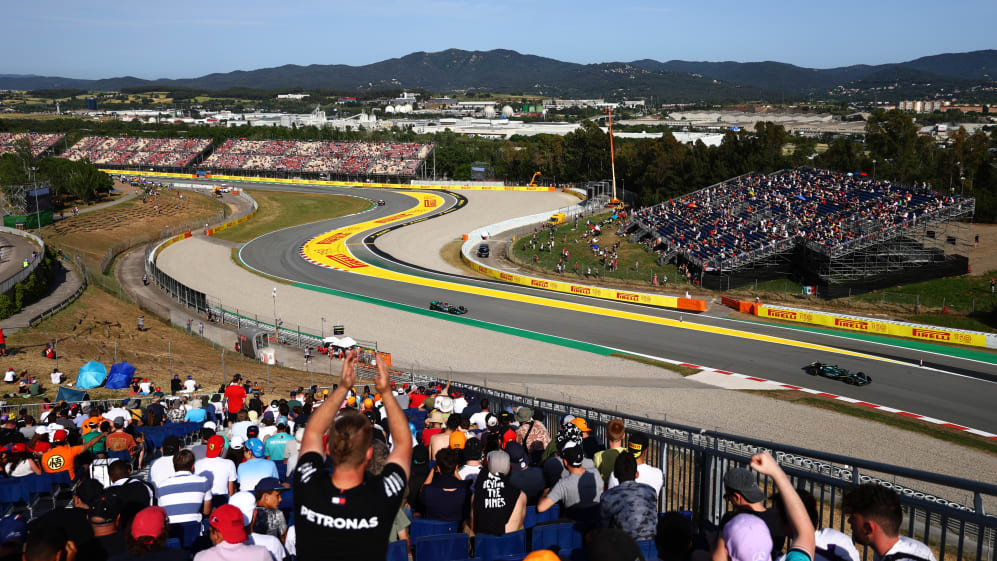 Chants of 'Fernando' and 'Carlos' rang out at a bustling Circuit de Barcelona-Catalunya on Friday, as an impressive crowd – keen for success from one of their own in Fernando Alonso and Carlos Sainz – watched the teams gather data on their 2022 machines, many of which were heavily updated, ahead of this weekend's Spanish Grand Prix. Here are five things we learned from the two 60-minute practice sessions…
Mercedes appear to have turned a corner
Mercedes brought a few upgrades to Spain, headlined by a revised floor – and the early signs are incredibly positive. Lewis Hamilton described himself as "super happy" with the progress the team have made. He was, by far, the happiest he's been on a Friday all season. His team mate George Russell was pretty satisfied with his efforts, too.
READ MORE: 'We're on our way' – Hamilton 'super happy' after strong Friday for Mercedes
They had both cars in the top three in FP2, the most representative session of the day, but it was the eradication of the porpoising on the straights, which has plagued their campaign this season, that has really given them hope this could be the turning point of their year.
Their performance on the straights was impressive – they were fastest of all. While fresh power units for both would have given them a few extra horses, it was the lack of bouncing that would have helped here. They aren't on par with Ferrari and Red Bull yet – but they do finally seem to have a few answers to why they have been struggling.
Red Bull leading the way in race trim
Neither Max Verstappen nor Sergio Perez were particularly happy with how the RB18 – which features only a few little tweaks rather than a sizeable upgrade – felt on Friday in the searing Barcelona heat, particularly on low fuel.
Verstappen, who has won three of the first five races, was struggling to find the balance, but when they piled on the fuel, the four-time world champions emerged as the strongest of all.
If they can find solutions to their qualifying pace overnight, they could well be the ones to beat this weekend.
READ MORE: Verstappen blames high temperatures for making it 'tricky' and 'tough' for Red Bull to find pace in Spain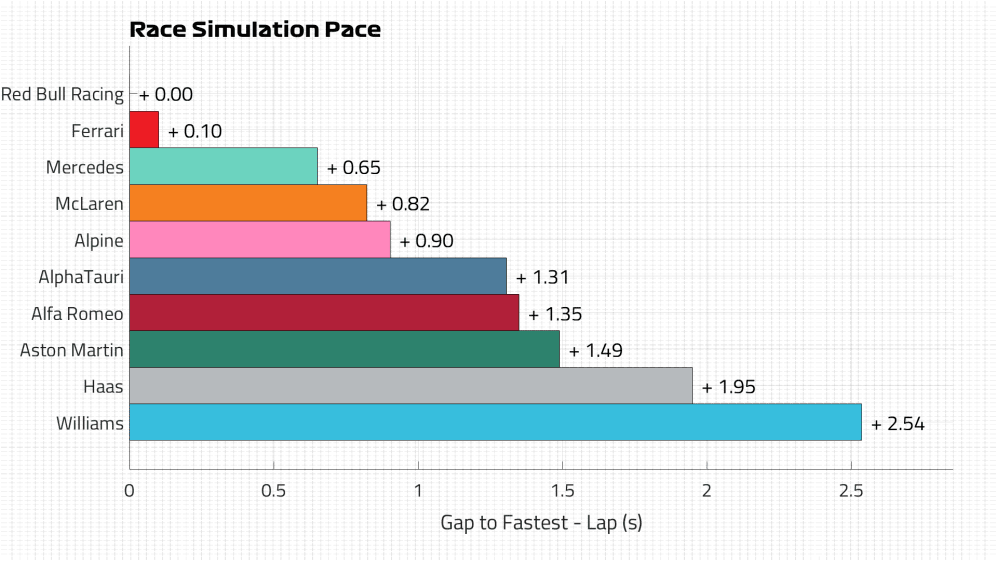 Ferrari hold the edge on low fuel
Ferrari have shown superior one-lap pace for most of the season – and the pattern continued into Barcelona, as the Italian team unveiled their first upgrade package of the season for what is Sainz's eighth home Grand Prix.
The initial read is that the updates worked as expected, but there remains some fine-tuning to do to get the most out of the new parts.
Our data shows that in qualifying trim, they hold nearly one and a half tenths of a second advantage over Red Bull – however they trail by 0.1s in the long runs. Championship leader Charles Leclerc said the high fuel performance "looks difficult" and they have a lot of work to do overnight.
READ MORE: 'There is a lot of work to do' says Leclerc, as Sainz evaluates Ferrari upgrades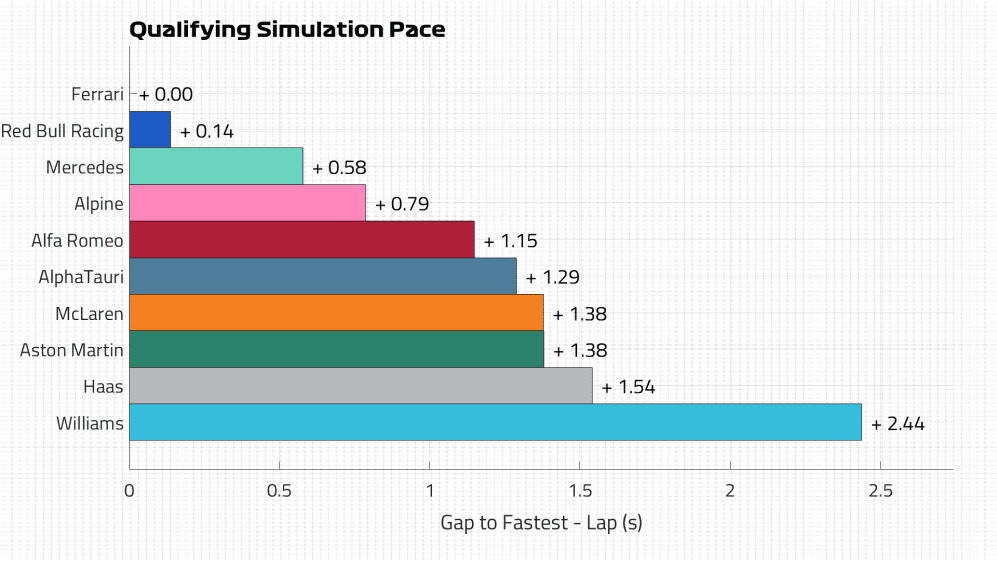 Alpine and McLaren fighting for best of the rest
Alpine and McLaren look set to battle it out for best of the rest despite enjoying contrasting fortunes in Friday practice. As has been the case all season, Alpine looked very strong in qualifying trim, the fourth best of all, two tenths of a second off the pace of Mercedes.
In race trim, they drop to fifth behind McLaren – however that is an improvement, the French manufacturer having struggled to carry their low-fuel pace into Sunday. Esteban Ocon reckoned they have made a step forward, with a large part of their programme focused on getting the best out of the car when it's high on fuel.
READ MORE: The key upgrades that have got everyone talking in Spain – including Aston Martin's dramatically updated AMR22
McLaren had a host of new updates – and they ran a series of different tests across both cars, at points back-to-backing parts so they could get a solid comparison. Daniel Ricciardo and Lando Norris were reasonably happy – though Norris was frustrated to have made a mistake by damaging the car and limiting his running to just six laps in FP2. Points should be the minimum expectation for both teams this weekend.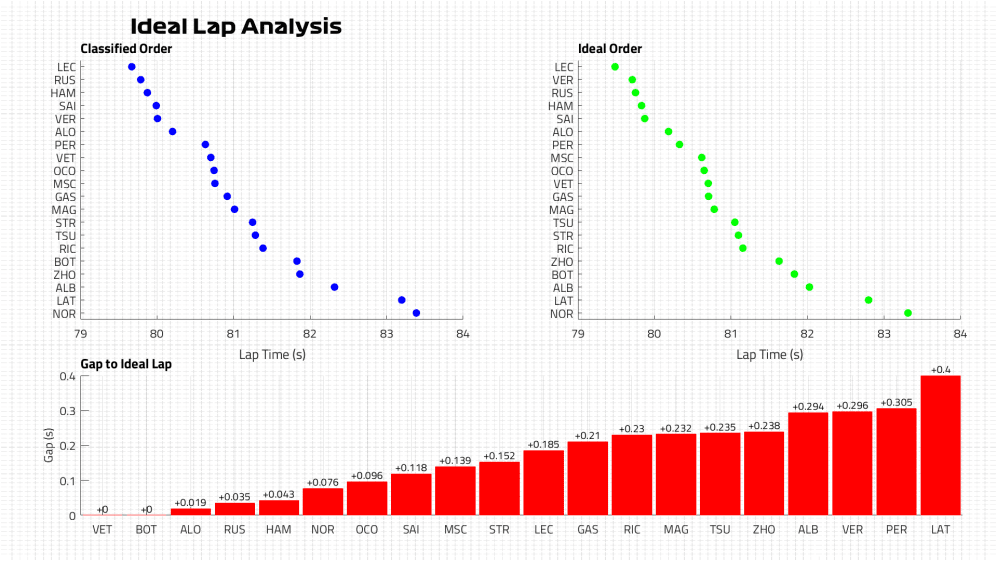 New Aston Martin shows potential
Aston Martin raised eyebrows when they unveiled their significantly updated car ahead of this weekend's race in Barcelona. Lance Stroll said the team had been working on two design concepts over the winter, and after the one which they started the season with failed to deliver, they have replaced it with the second iteration.
The AMR22 features a new floor, sidepods, engine cover, rear wing and halo, and was given the all-clear by the FIA after the governing body launched an investigation as some parts "resembled those of another competitor".
READ MORE: Aston Martin's upgraded AMR22 car given all-clear by FIA after investigation into Red Bull similarities
On track, it looked like a good improvement, with Sebastian Vettel – one of only two drivers to achieve his ideal lap, to suggest he felt comfortable with the car – saying he thinks they are heading in the right direction. And while that wasn't translated into pace on the timesheets – they were eighth in both short and long-run rankings – the team will have focused on gathering data on the new parts rather than chasing performance.