'There is a lot of work to do' says Leclerc, as Sainz evaluates Ferrari upgrades
Ferrari brought a new suite of upgrades to the Circuit de Barcelona-Catalunya, but how did they fare on the opening day of the Spanish Grand Prix weekend? Home hero Carlos Sainz weighed in after Charles Leclerc reflected on a tough pair of practice sessions.
The Scuderia implemented a new rear wing and floor, plus a revised DRS mechanism, as part of a major upgrade package in Spain. And championship leader Leclerc topped both Friday sessions – Sainz backing him up with P2 in FP1 before finishing fourth in FP2.
WATCH: Ride onboard for Charles Leclerc's fastest lap in FP2 around Barcelona
Asked about the upgrades, Sainz said: "I think they've definitely got potential, and we've seen some changes in the behaviour of the car, which is good… when you bring upgrades, because you want to see some actual changes.
"So yes, happy to see them working and happy to see them performing, but at the same time I think we didn't do the right steps going into FP2 and we made ourselves a bit slower. So we know maybe the direction in which to go… back into the feeling that I had in FP1, that was better."
The Spaniard also said he could feel atmosphere that thousands of fans have brought to his home circuit as they hope to see Sainz follow in Fernando Alonso's footsteps and win here for Ferrari.
"I think it's great and already today being a Friday, so many people turned up and so many people were cheering and having fun out there. I'm just going to try and do my thing but for sure I'll try and give them a good time," said Sainz.
READ MORE: Verstappen blames high temperatures for making it 'tricky' and 'tough' for Red Bull to find pace in Spain
Leclerc on the other hand was not so pleased with Ferrari's long-run pace – but said they hold the cards when it comes to qualifying on Saturday.
"Yes, there is a lot of work to do tonight," began Leclerc. "On the short run we looked strong, the high-fuel run looks very difficult for now. We will have to work very hard and find quite a bit of pace for tomorrow.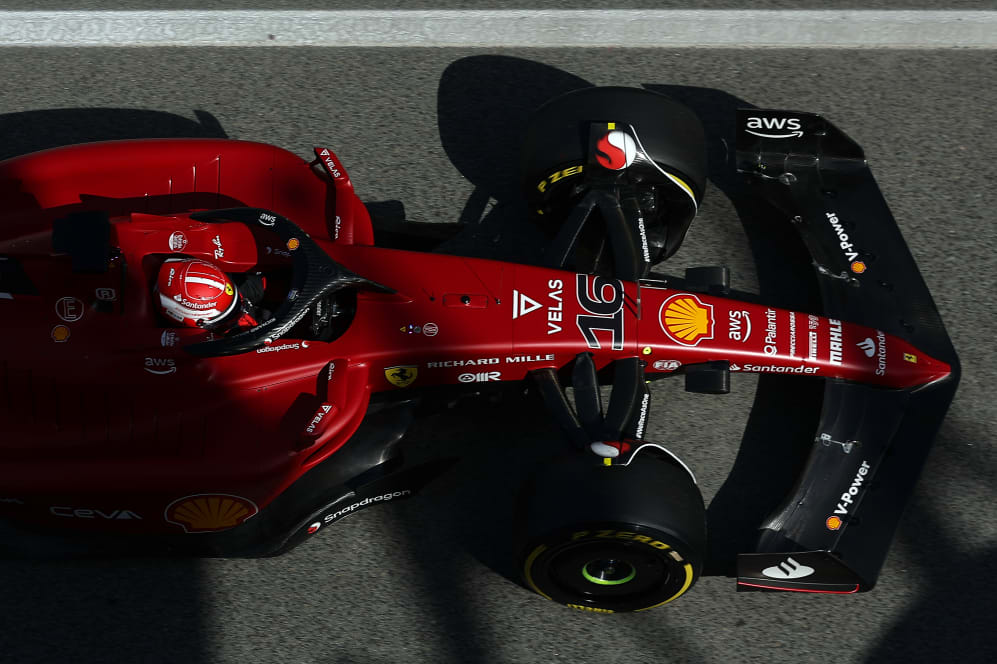 "I don't want to call it a fear but let's say it's definitely the priority to work on that and to get better; at the moment we are just not strong on race pace."
With high temperatures and high tyre wear in Spain, Leclerc was asked whether Ferrari can keep the Pirellis in the working window ahead of qualifying and the Spanish GP.
READ MORE: 'We're on our way' – Hamilton 'super happy' after strong Friday for Mercedes
"For the one lap in qualifying, I don't think it will be an issue, but then we degrade them quite a lot for some reason. I don't quite have an explanation for now, but we need to try and find a reason and then once we find a reason, we'll work to make it better."