Feature
6 Winners and 5 Losers from the Miami Grand Prix – Who got the crowd cheering in the Sunshine State?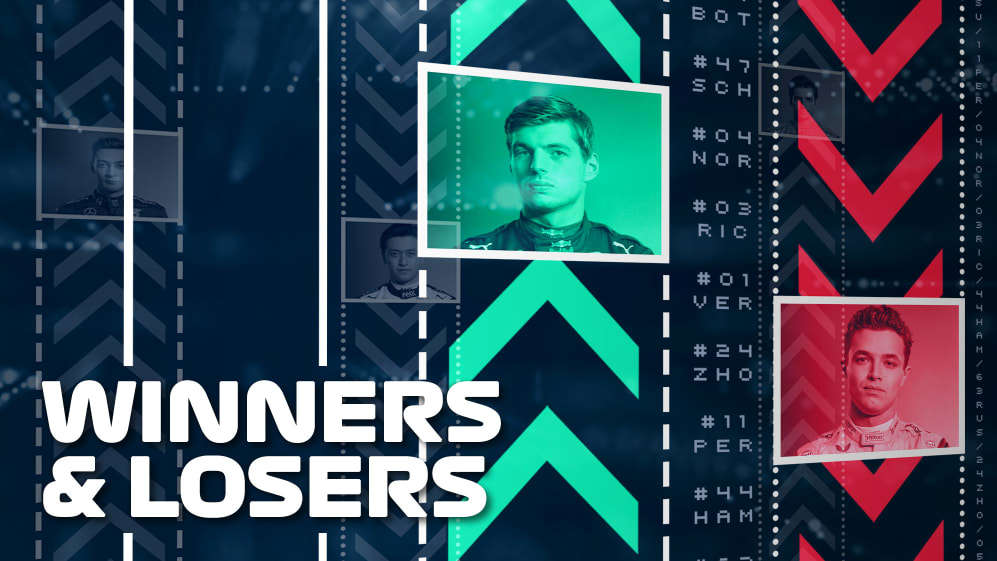 Miami Gardens delivered a Super Bowl-esque Formula 1 event, with Max Verstappen beating championship rival Charles Leclerc to victory – but it wasn't so successful for others. We've picked out six winners and five losers from F1's first visit to Miami.
Winner: Max Verstappen
Max Verstappen put mechanical gremlins and a mistake in qualifying behind him to conjure up his second successive win and third in five races this season with victory in Miami.
It was his second straight victory in the US, too, having won in Austin last year, and he is the first driver in 17 years to win a Grand Prix from outside the front row in the United States. In doing so, he slashed Leclerc's championship lead to just 19 points.
READ MORE: Verstappen elated with 'comeback' win in Miami – but calls on Red Bull to iron out 'hit and miss' weekends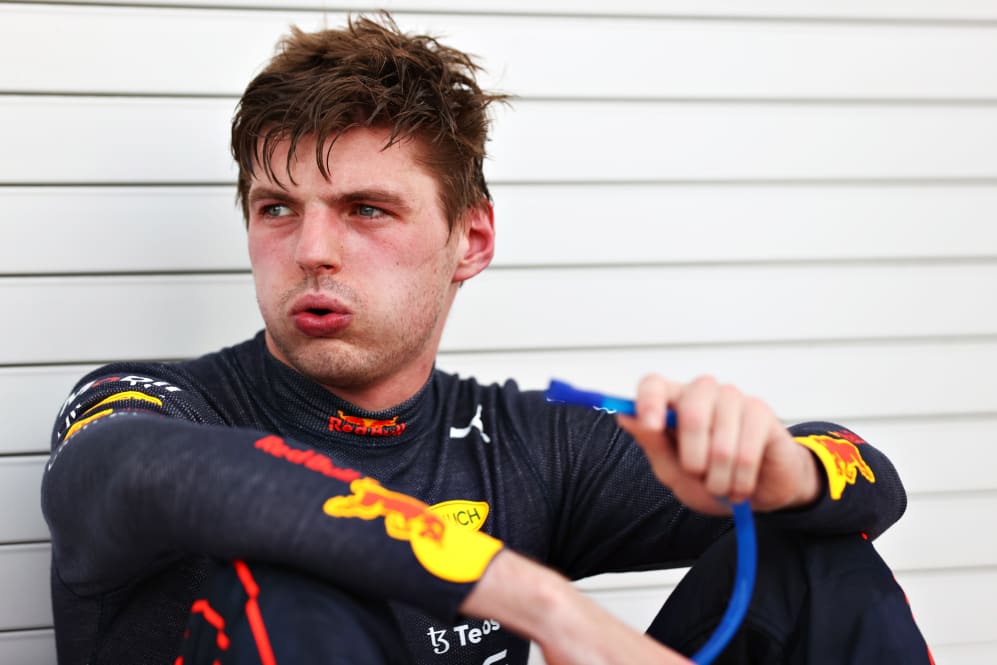 Loser: Lando Norris
Lando Norris was disappointed his race ended in a "silly way" after he collided with Pierre Gasly, which sent his McLaren pirouetting into the wall.
The Briton, who scored a podium last time out in Imola, thought points were possible, but instead suffered his second non-score of the season, dropping him below Lewis Hamilton in the standings.
READ MORE: 'It ended in a silly way' – Gasly and Norris at odds over race-ending crash
Winner: Carlos Sainz
Carlos Sainz arrived in Miami low on confidence having completed just one lap in the last two Grands Prix combined. And that confidence took another hit when he crashed heavily in practice.
But though the Spaniard, who admitted he wasn't feeling 100% and was suffering discomfort with his neck after that impact, lost a place starting on the dirty side to Verstappen, he absorbed pressure from Sergio Perez to score his third podium of the year.
Losers: Aston Martin
Aston Martin's woes began even before the lights had gone out when a fuel temperature problem forced both Lance Stroll and Sebastian Vettel, set to start 10th and 13th, to begin the race from the pit lane.
READ MORE: Vettel and Schumacher diplomatic over 'chaotic' late-race shunt
Sebastian Vettel thought points were possible, but those hopes were extinguished when Mick Schumacher hit the German with, as Aston Martin boss Mike Krack described, an "over-ambitious" move. Lance Stroll had contact with Kevin Magnussen, and while he was promoted into 10th – and thus scored a point – following a post-race penalty for Fernando Alonso, the green team expected a bigger points haul.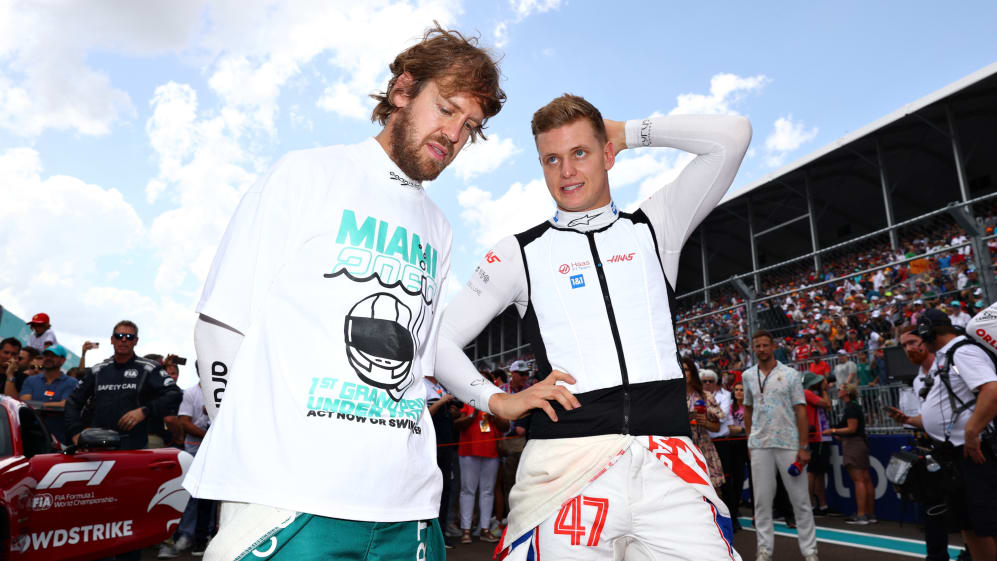 Winner: George Russell
Mercedes rolled the dice with George Russell's strategy after a disappointing qualifying, the Briton running a long first stint on the hard compound so he could hold out for a Safety Car – and it paid off.
Fifth, one place clear of team mate Hamilton, ensured he retains the mantle as the only driver to finish inside the top five at every race this season – and he remains fourth in the drivers' championship, six points clear of Sainz.
READ MORE: Vettel and Schumacher diplomatic over 'chaotic' late-race shunt
Losers: Haas
Mick Schumacher came very close to scoring the first points of his Formula 1 career, but let them slip through his fingers when he crashed into Vettel.
Kevin Magnussen was in the wars, too, colliding with Lance Stroll. Even with the damage, he had the chance to fight for a point, but it didn't materialise meaning Haas, racing on home soil, failed to score with either car for the second time this season.
Winner: Esteban Ocon
Esteban Ocon had a mountain to climb on Sunday after a crash in practice was so severe, it forced him to miss qualifying, which in turn left him at the back of the grid.
But thanks to a combination of good strategy, strong pace on a long stint on the hard tyres and the fortune of a Safety Car that saved him time at his stop, the Frenchman crossed the line eighth, for his fourth points' finish in five Grands Prix.
READ MORE: Alonso loses Miami GP points finish after receiving 5s penalty – promoting Stroll to P10
Loser: Zhou Guanyu
A disappointing qualifying meant Zhou Guanyu had it all to do in the race – and the Chinese driver got off to a strong start with a handful of places gained off the line.
However, a water leak checked his progress and forced him to retire, for his fourth successive non-score of the season, as team mate Valtteri Bottas scored for the fourth time in five races.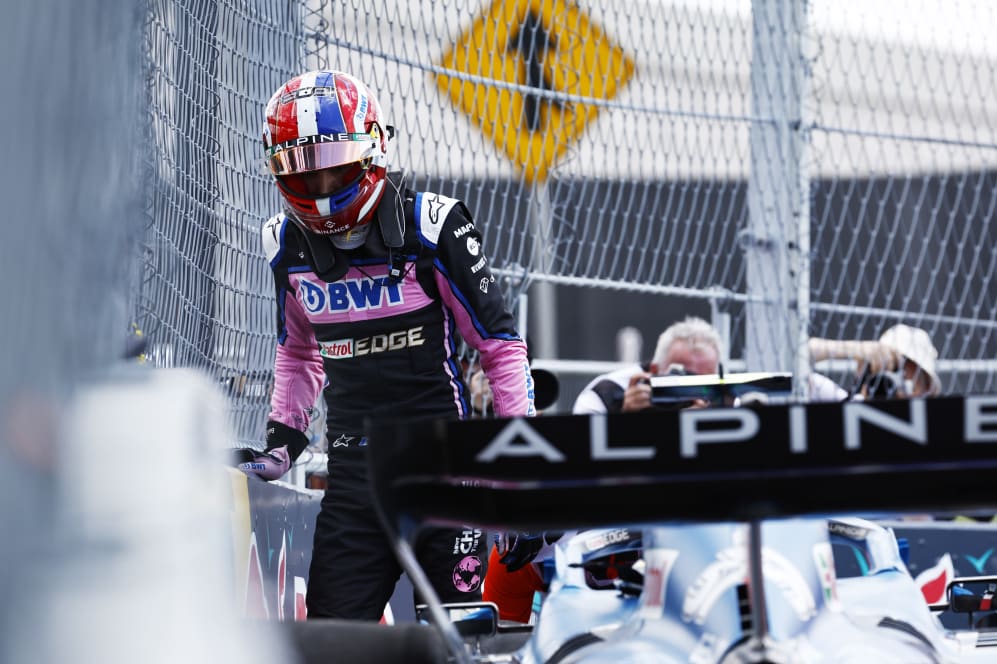 Winner: Alex Albon
Alex Albon has been outdriving his Williams all year – and another stellar result looked to be on the cards with strong form in practice. When that pace deserted him in qualifying, hopes of points looked bleak – but the car came alive again in the race.
He fought hard to rise up through the field and finish 10th, which became ninth after Fernando Alonso's penalty, for his second points finish of the year. It was also a score for Williams on the 45th anniversary of the team's F1 debut.
HIGHLIGHTS: Relive the action from an enthralling first ever Miami Grand Prix
Losers: AlphaTauri
The joy of getting two cars in the top 10 in qualifying will seem like a long time ago for AlphaTauri after they failed to deliver in the Grand Prix.
Yuki Tusnoda struggled for pace in his first stint and car balance was an issue in the second, meaning he was never really in the hunt for points. Pierre Gasly ran well in the top 10, but contact with Fernando Alonso caused damage and he then collided with Lando Norris before retiring. It meant AlphaTauri failed to score with either car for the first time this year.
Winner: Miami Gardens
Miami Gardens delivered on the hype, producing a 19-turn Grand Prix track that kept the drivers on their toes for the inaugural race in Miami. The facilities were impressive, too, with guests receiving a typical American entertainment package, from the pretend marina to the beach club.
The celebrity count was potentially the highest F1 has ever seen, with the basketball legend Michael Jordan joined by David Beckham, Serena and Venus Williams, LeBron James and Pharrell Williams just a few of the big names in town on race day, while former first lady Michelle Obama was at the track on Saturday. It was the biggest show in town – and delivered a fantastic spectacle.
READ MORE: Exploring the roots of Mercedes' perplexing Friday pace drop-off in Miami