Verstappen elated with 'comeback' win in Miami – but calls on Red Bull to iron out 'hit and miss' weekends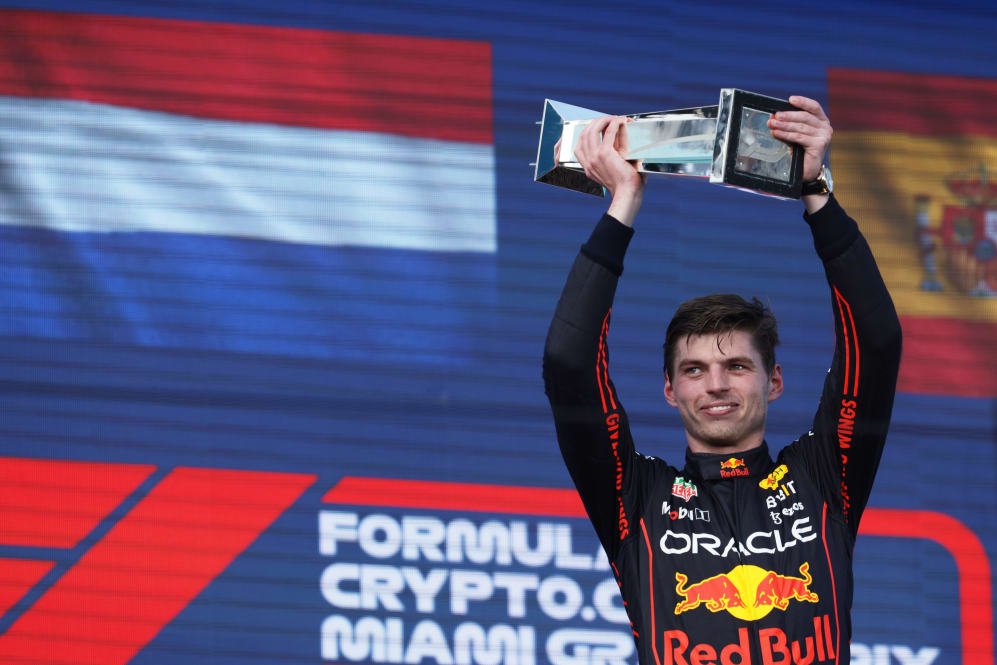 Red Bull's Max Verstappen said his victory in the Sunshine State was made all the more sweeter given his tough start to the Miami Grand Prix weekend – but he warned the team to keep the hard work up as he closes in on Charles Leclerc's lead.
The reigning champion won his second Grand Prix in a row, backing up a grand slam at Imola with victory in the first ever Miami Grand Prix, wrestling the lead off pole-sitter Leclerc early on then keeping it in the late Safety Car restart. That came after his car stopped in FP2 and caused a lack of running, which the Dutchman said was still hurting him when it came to qualifying.
DRIVER OF THE DAY: Verstappen gets your vote after holding off Leclerc in Miami
But after winning the race on Sunday, Verstappen said: "Yes of course, it's a very good comeback. I didn't even do a [practice] start, so I didn't know what to expect in the actual start. But we had a good launch, and I saw the opportunity to go around the outside [of Sainz] in Turn 1 so I tried. Luckily it worked.
"Then of course I was not very happy with that Safety Car, but of course fully understandable, what happened, and of course you cannot be too disappointed about it because also in the past it has benefitted me in some races. I knew it was going to be a tough one to the end, it was quite physical out there – now the next 10 laps we had to be flat-out! On a track like this it's not easy."
Despite his victory, Verstappen said that Red Bull are still being plagued by reliability gremlins and called on the team to sort them out. Team mate Sergio Perez, who finished fourth, suffered a loss of power early in the race in his chase of podium-finisher Carlos Sainz.
"We still have issues we have to solve," continued Verstappen. "We are quick but, as you can see, my Friday was terrible, which was not great if you want to have a good weekend. Also I think Checo had a few issues in the race, so we have to be on top of that. We have a lot of potential, but we need to make sure it's reliable.
"We just have to nail down a really positive weekend without issues. I think of course in Imola we had that but it's still a bit of a hit and miss, too much."
READ MORE: Verstappen wins inaugural Miami Grand Prix over Leclerc after late Safety Car drama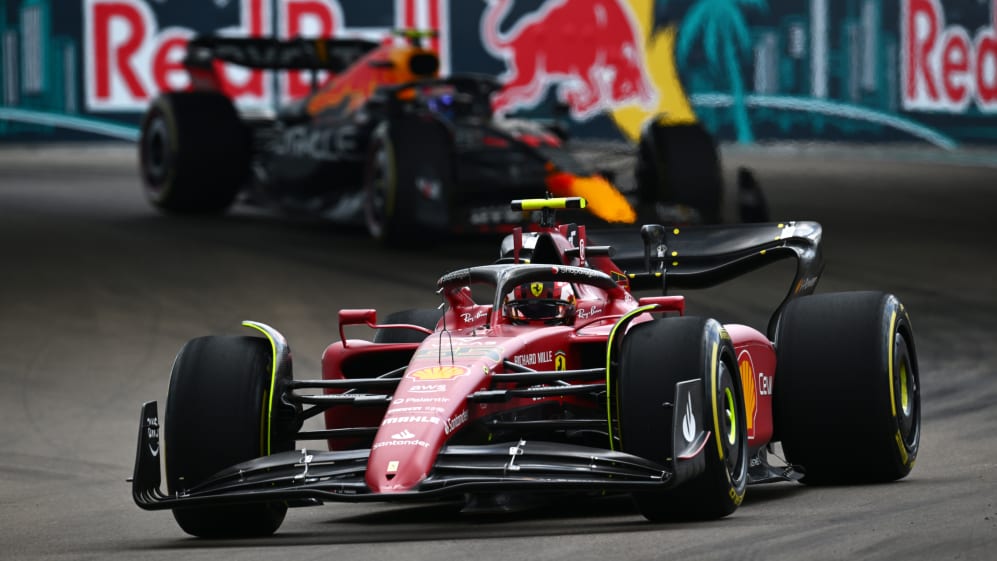 Regardless, Verstappen made history on Sunday with the first ever Grand Prix victory at the Miami International Autodrome. More important to him was the "incredible atmosphere" around the track – and the fact that he's now only 19 points behind Leclerc in the standings.
"I think it was an incredible atmosphere, really incredibly well organised. Really nice to see that; it's not easy to put an event on like this. But they did an amazing job. I had a lot of fun driving around. I think track-wise… we can improve a few areas.
MUST-SEE: Dramatic Gasly and Norris contact brings out Safety Car in Miami GP
"But I have to say in the race, Sector 1 was quite fun. I do think Sector 2 would have been nice if it would have been a bit faster and flowing, for the F1 car we have now... the [Turn] 14-15 chicane is a tricky combination.
"I mean, it's another 25 or 26 points, right? But it's a nice venue, that's for sure – but still, you have the same amount of points which you can gain."