'A bit of a reality check' – Sainz worried by Ferrari's gap to Red Bull and Aston Martin after season opener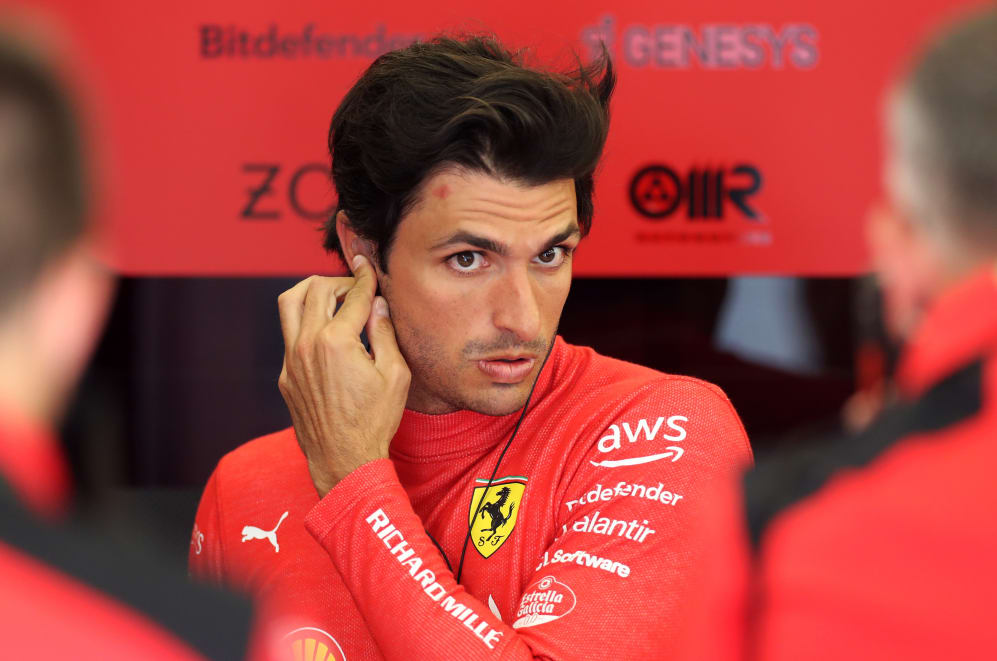 Carlos Sainz says he and Ferrari have been handed "a bit of a reality check" after he finished fourth at the season opening race in Bahrain, with the Spaniard left concerned by the team's pace when compared to rivals Red Bull and Aston Martin.
Sainz started from P4 on the grid and ran a lonely race in fourth for much of the evening, as he was unable to keep match the pace of the Red Bulls ahead, as well as team mate Charles Leclerc, although he was able to pull away from Lewis Hamilton in the first stint.
READ MORE: Leclerc calls on Ferrari to 'understand what went wrong' after painful Bahrain GP retirement
However, after Leclerc retired from the race, Sainz was vaulted up into the final podium place – but he was unable to keep the faster Aston Martin of Fernando Alonso behind for long, with his compatriot overtaking him on Lap 43.
Sainz was able to fend off Hamilton in a late battle for fourth, but when asked whether he was frustrated not keep a hold of third place, he replied: "Not too much. I was actually surprised how long we were lasting in that position."
The Spaniard later explained: "From the test we knew that the Red Bulls and the Aston Martins just have a lot better deg [degredation – ie, how gently they are able to treat their tyres], a lot better race pace than us, and in the end we had to settle for P4, which to be honest is not a lot better than we could have done today.
MONDAY MORNING DEBRIEF: How Red Bull's unique strategy helped seal their dominant 1-2 in Bahrain
"It's a bit of a reality check, it's where we are. We just used the tyres too much. As soon as I pushed to defend from Fernando, I cooked the tyres and then you need to start looking also to Lewis. We managed to hold Lewis off, but it gives us very little margin to play with in the race."
Leclerc retired from the race on Lap 41 with a suspected power unit related issue, and while Sainz admits that reliability problems – which plagued their 2022 campaign – are a concern going forward, he is much more worried about the pace of their rivals.