Feature
A fresh look, rookie line-up and focus on the future – 5 takeaways from Haas' 2021 launch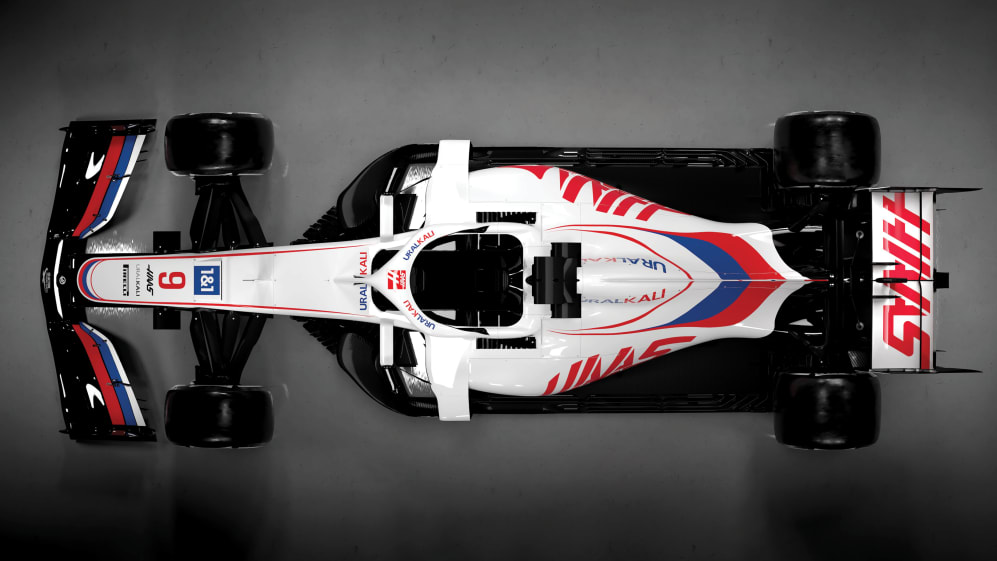 Haas have opted for a two-pronged attack to the 2021 launch season, revealing a new red, white and blue livery for their sixth campaign on Thursday before presenting the VF-21 in all its glory next week in Bahrain. Here are our five takeaways from launch part one…
1. Haas ditch the grey and go bright
For the second time in three years, Haas have dispensed with the Haas Automation grey and red combo and gone with a bright, fresh livery that features red, while and blue, arranged to echo the colours of the Russian flag.
READ MORE: Haas reveal fresh new livery for Schumacher and Mazepin's F1 debuts
Why Russia you ask and not the United States of America given the squad's origins? Because wealthy Russian Dmitry Mazepin is a huge backer of the team, providing financial support to give his son Nikita a seat, while one of the companies he part-owns – fertiliser firm Uralkali – is the team's title sponsor.
Steiner insisted the move has nothing to do with nationality, when he spoke to media on Thursday, insisting the decision was purely commercial, as they look to solidify the team's presence in F1 in the long term.
2. The team's main focus is already on 2022
Haas strategy for 2021 and 2022, the latter of course a season where the F1 rules and regulations will change dramatically and open up the possibility of a change in the pecking order, is simple – put minimal effort into the coming campaign and throw everything at next year.
Steiner said it was "pointless" to invest in the short term, so they haven't used their two development tokens or devoted much wind tunnel time or investment on this new car. Instead it all gets diverted to the 2022 car, the development of which will be headed up by Simone Resta who arrived from Ferrari at the end of last year.
READ MORE: Schumacher name provides motivation not pressure, says Mick ahead of F1 debut
Given teams had to carryover so many parts from last year to this season to cut costs ahead of a resource-hungry 2022 rules change, spending a lot of resource trying to make a slow car quicker within tight restrictions wouldn't have been sensible for a smaller operation.
Therefore this year will be considered a transition year, one in which Haas can get their rookie line-up of Mick Schumacher and Nikita Mazepin dialled in without too much pressure.
Such a strategy is only possible because owner Gene Haas accepts that they will likely be at the back of the pack this year – and take the financial hit that comes with it – with the VF-21, which will be presented on the morning of pre-season testing.
Short term pain for long term gain. Well, that's the idea anyway.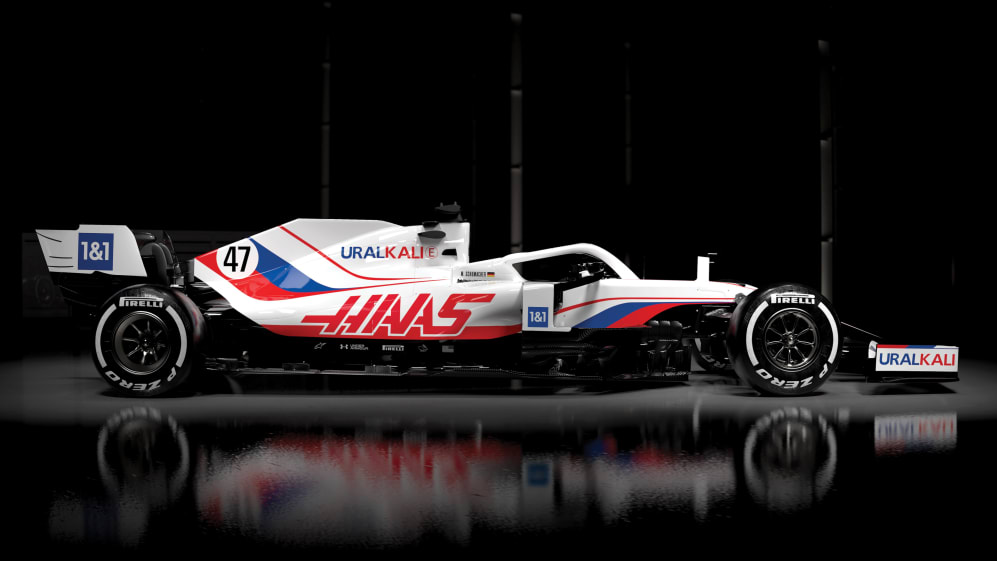 3. Steiner hopeful of engine boost
Ferrari's power unit struggles last year hurt not just their works team but arguably more so their customer teams including Haas, making the American squad's 2020 campaign even more challenging.
But there's been a big focus on the engine at Maranello over the winter, the Scuderia creating what they describe as an "all-new" unit with the data, according to boss Mattia Binotto, already looking promising.
READ MORE: Haas face up to 'year of learning' as they keep eye on 'bigger picture' of 2022
Steiner said from what he has heard, Ferrari have "made a good step" with the engine. He'll be hoping the data transfers to the track as Haas need every extra horse they can get this year, given they will not be developing that car.
4. Schumacher coping well with pressure
Mick Schumacher has come a long way in a couple of years, not just in terms of his speed and experience behind the wheel but also how he comes across the media and wider public.
READ MORE: New Haas recruit Resta to put 99% focus on 2022 car by end of February, says Steiner
The German was initially very softly spoken and gave short, PR-like answers to questions. But on becoming an F2 title contender and subsequently winning the title and earning his F1 promotion, he's relaxed and his personality is coming through.
He's coping well with the pressure of bearing the Schumacher name, the Ferrari junior saying that it doesn't weigh him down but rather motivates him to deliver the kind of form his seven-time world champion dad became famous for.
Unsurprisingly, he's not setting big targets for this year but is instead focusing on settling in and bonding with his team – a Schumacher trait – as he sets about trying to make himself a successful and permanent fixture in F1.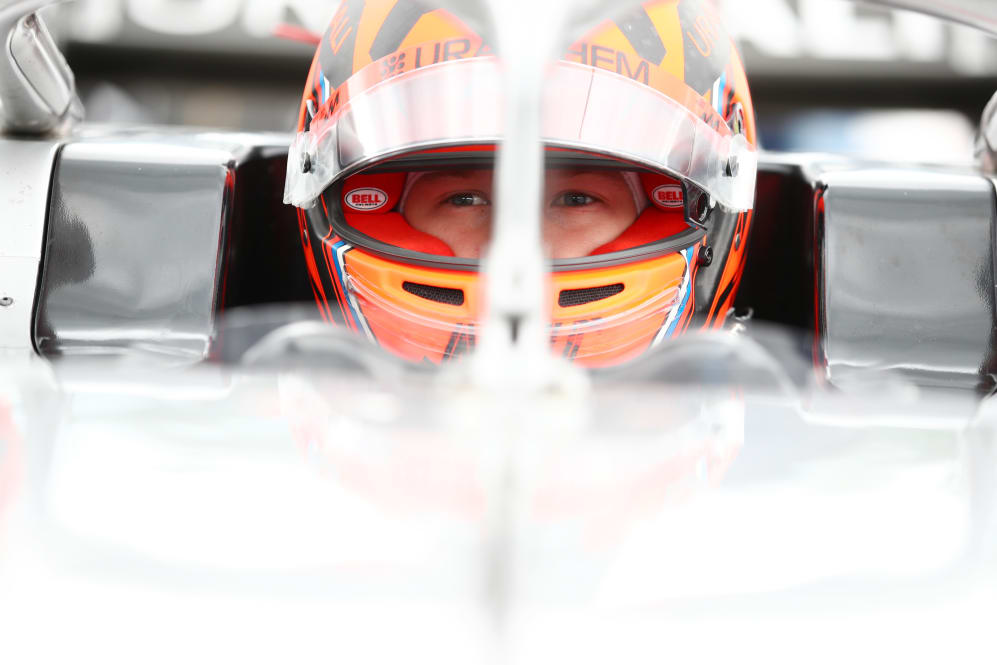 5. Mazepin trying to move on from 'huge mistake'
It has not been the smoothest start to life in Formula 1 for Nikita Mazepin, the Russian doing a social media post in Abu Dhabi which at the time was described as "abhorrent" by his Haas team.
The rookie says he has learned from "the huge mistake" and admitted he did not behave "as I mean to behave in Formula 1". Unsurprisingly, the topic was the main line of questioning in his first media session since the incident before the team's Head of Communications requested a move to racing specific questions.
It's not the ideal preparation for the season, and it's unlikely this is the last he will have to discuss the topic, so it'll be interesting to see how the Russian – who has completed multiple private tests in ex-championship-winning Mercedes – will cope.