Feature
A hacker, a livery overhaul and a long-term plan – 5 takeaways from Williams' 2021 launch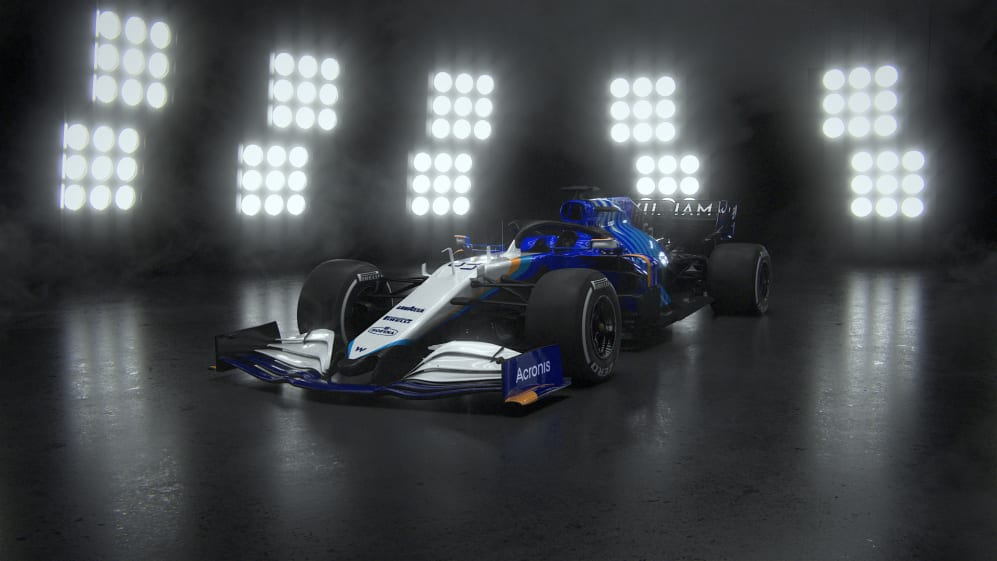 The livery tweaks just keep coming in 2021's F1 launch season, with Williams the latest to reveal a dramatically different blue, white and yellow look for the FW43B as they embark on a new chapter following the departure of the Williams family. Here are our five takeaways from their launch…
1. Their new livery harks back to the glory days as hackers derail launch plans
Months of hard work was thrown in the bin just hours before Williams was set to unveil their 2021 car using Augmented Reality when the app they had built was selfishly hacked, forcing the team to take it offline and deprive fans of getting an early peak of their new look before the images were officially unveiled.
Instead, Williams released a series of renders of their 2021 car, which Team Principal Simon Roberts said featured a host of changes underneath the skin, as they look to continue their progress in pursuit of returning to the front of the grid.
READ MORE: Williams reveal new livery 'inspired by all-conquering cars of the 80s and 90s'
The livery was inspired by the successful Williams cars of the 1980s and 1990s, which meant a return to a use of yellow, alongside the shades of blue which have become synonymous with the iconic British team, created by Sir Frank Williams and Sir Patrick Head.
It's clear Williams – now under new ownership – see this season as a fresh start, with 2021 considered something of a transitional year with their greatest focus on 2022, when the new rules come in. That said, they are not giving up on this year, and are targeting racing and beating rivals Haas and Alfa Romeo as "the bare minimum".
Oops! Error retrieving Twitter post
2. New man in charge Capito is already hard at work
Jost Capito had his much anticipated first day in the office since starting his new job as CEO on February 1 on Friday, having completed five days of quarantine at a local B&B near the team's Oxfordshire HQ.
Covid-related travel restrictions had meant Capito spent the first four weeks working from home in Germany, but that didn't stop him holding a plethora of one-to-one calls – George Russell told me he spent 90 minutes on the phone to Capito on their second call, and have been speaking weekly – and town hall meetings with staff to begin his integration.
READ MORE: New CEO Capito convinced Williams can get 'back to the front of the grid' in the long-term
Capito is well-respected, with over 40 years of experience in the motorsport and automotive world, and enjoyed incredible success with Volkswagen in the World Rally Championship. Despite only having been part of the team for a month, already the feeling is he is the right man to lead Williams' rebirth.
He knows that this won't be a quick fix, which is why he's taking time to assess the project and then plans to lay out a long-term plan back to get the team back to the front. Importantly, though, he feels Williams has the right tools to get there, if utilised and funded in the right way.
3. Williams are fighting on two fronts this year
With so much attention being placed on 2022, not least because that's when Williams are increasing their technical partnership with Mercedes which will see them take their gearbox as well as complete rear end, it would be easy for the Grove-based team to overlook this year and plough all resources into next season.
But they are not doing that.
Yes, they have only used one development token, but they've pushed the envelope across their car – with a big focus on taking weight out of the car. They're starting the year with ballast, says Roberts, which gives them the option of move it around within the regulations to boost performance.
RAPID REACTION: What tech changes have Williams made under the FW43B's new livery?
And they have a fair few new parts to add onto the car at testing – and potentially the first race.
Thanks to the fresh investment, they can have a team working on the FW43B while still having a big team pushing on 2022, to ensure they start the new rules era off on the right foot.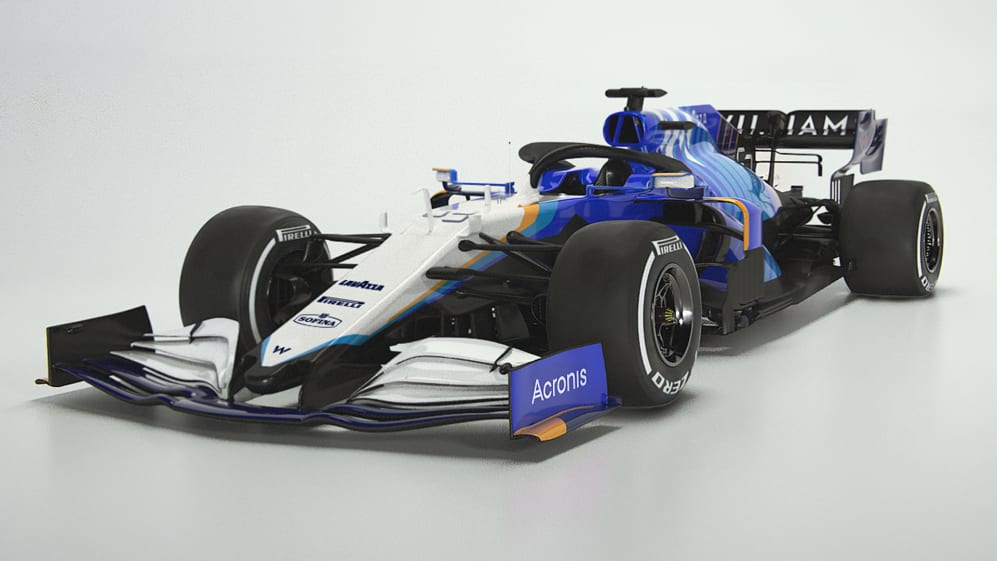 4. Russell soon has a big decision to make
George Russell's stock has risen since his stellar performance in Bahrain standing in for Lewis Hamilton last year, and with the latter only signing a one-year deal, it's not surprise Russell – a Mercedes junior of course – has been linked with a promotion potentially as early as next season.
But the Briton is keeping his focus on this year, while also admitting that the changes at Williams are making the team a enticing prospect for the future.
READ MORE: Russell wary of Ferrari engine taking 'big step' but sets Williams target of beating Haas and Alfa Romeo
"First and foremost I am a Williams driver this year," he said "It's an interesting position for me as it currently stands with the whole investment from Dorilton, the changes I've already seen taking place at Williams.
"Williams have finished last in the constructors' for the past three seasons, I don't think that will be the case in 2022. I see a very bright future here. There's a massive opportunity for every team in F1 for 2022 and as the guys have said with the investment we've got, with the guys who are already here with the likes of Jost and the guys that are coming in, the relationship that has been built with Mercedes.
"It's looking very exciting for the team. I guess I've got a very interesting decision on my hands towards the middle of this year but I am not even thinking about that now, we're still over a year away yet."
5. Latifi eyeing qualifying improvement
Nicholas Latifi was overshadowed by his team mate last year, but that is in part to be expected given he was competing in his rookie season following promotion from the F2 championship.
The Canadian was at his strongest on Sunday afternoon, but left himself with too much work to do after a difficult time on Saturdays. So it's qualifying he's keen to improve on this year and that has been a big area of focus during the winter.
He's a popular member of the team and his feedback and work in the simulator is rated very highly, which provides him with a good foundation in which to try and improve his results on track and close the gap to Russell.
The arrival of former F1 world champion and Williams driver Jenson Button as Senior Adviser could be a useful tool for both Latifi and his team mate Russell, who already knows him well.
WATCH: The unmissable trailer for Season 3 of Netflix's Drive To Survive