Podcast
A Hamilton-Verstappen super team at Mercedes? Toto Wolff has his say on the likelihood...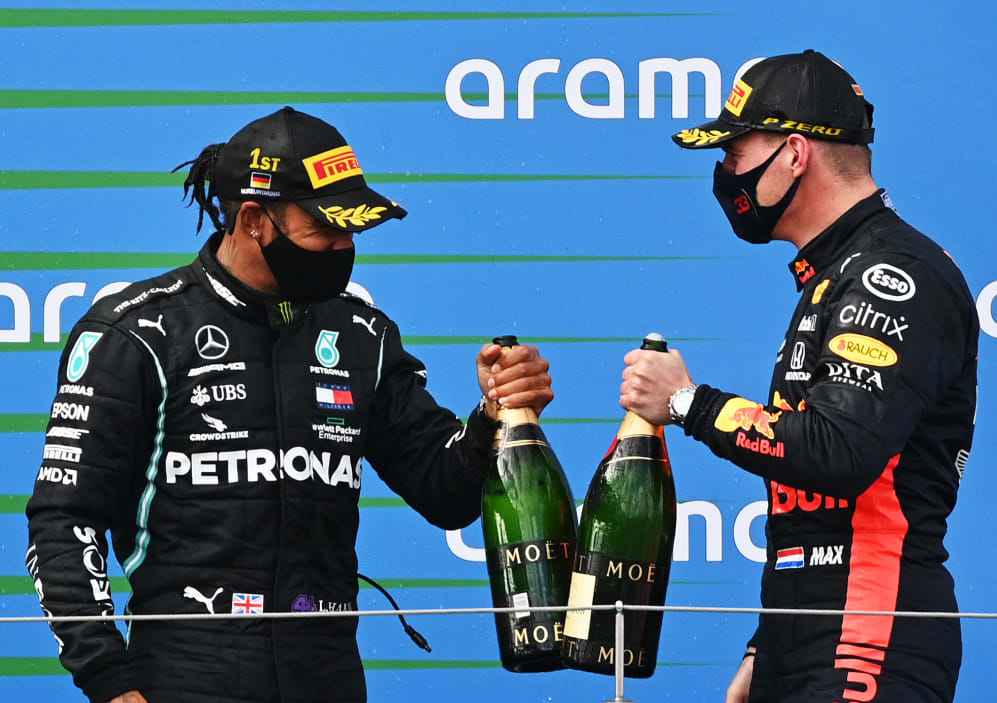 Many F1 fans would love to see Lewis Hamilton and Max Verstappen paired together in the same team. But according to Mercedes Team Principal Toto Wolff, that won't be happening any time soon, with Wolff saying that there was no opportunity currently to entice the Dutchman away from Red Bull, even if either party wanted it.
Over the winter break, Verstappen signed a contract renewal with Red Bull that in principle will keep him at the team until 2023 – although there were suggestions that Honda's withdrawal at the end of 2021 might provide him with an opportunity to leave the team if he wished, a claim Red Bull boss Christian Horner countered recently.
READ MORE: Honda exit has no impact on Verstappen's Red Bull contract, says Horner
But either way, Wolff said he didn't expect Verstappen to be a Mercedes driver in the near future – while adding that he was happy with his current line-up of Hamilton and Valtteri Bottas, and excited about Mercedes' proteges, which include George Russell and Esteban Ocon.
"The situation around Max doesn't provide any opportunity now," said Wolff, speaking on Formula 1's Beyond The Grid podcast. "He's bound to Red Bull, I respect his loyalty a lot. I think it's important for Red Bull to have Max. There is a lot of narrative around that and Red Bull picked him up from very early on when he joined Toro Rosso, so the situation is what it is, it's good for him and good for us.
"Valtteri does a great job and Lewis does a great job for us," Wolff added, "and they are both at the peak of their performance levels. Then we have juniors that are coming up that have been with us for many years and could be the future for us, and this is what we look at."
Meanwhile, even if Verstappen was on the market, Wolff may well be wary of having such a potentially incendiary line-up at Mercedes, with the Austrian revealing why life in the Silver Arrows camp had been more relaxed since Bottas replaced Nico Rosberg as Hamilton's team mate.
"[The Hamilton and Rosberg line-up] was very difficult, because when you have so much negativity in the room… there was a lot of negativity, and that would drag the whole room down," said Wolff. "We came to a point where we said, 'That's just not feasible anymore.' And we talked about it, but the animosity between the drivers was still there, and much beyond the point that Nico retired. And that's why it's so refreshing that since the year Valtteri joined, we haven't had any of that."
Listen to Wolff discussing more on driver line-ups, where his own future lies and why he still thinks about his friend and mentor Niki Lauda every day on this week's episode of Beyond The Grid. Tune in in the player above, or via Apple Podcasts, Spotify or your favourite podcasting platform.