A new Schumacher in F1? Door open for Michael's son Mick, say Ferrari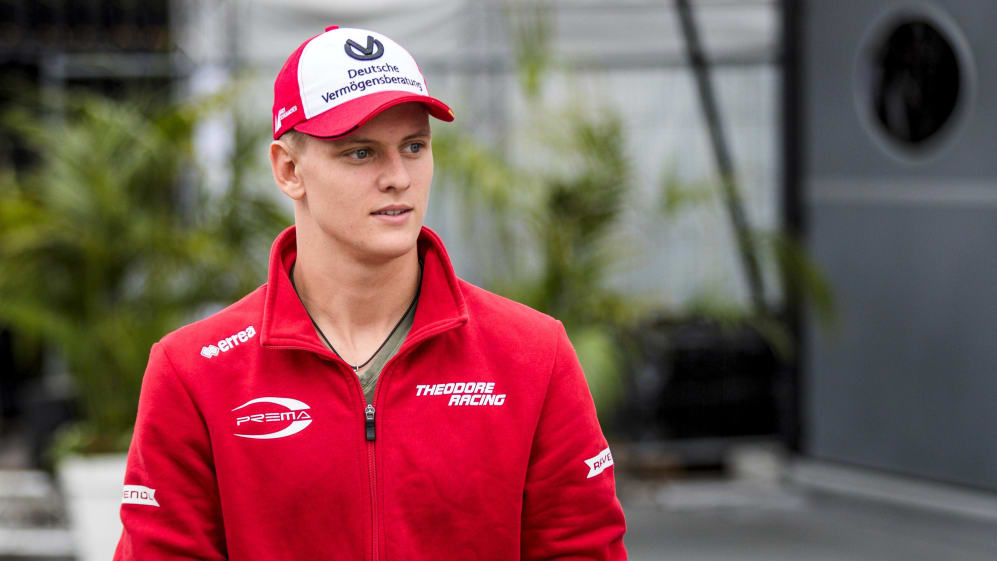 He's got arguably the most famous surname in motorsport – but will Mick Schumacher ever follow his famous father Michael and Uncle Ralf onto the F1 grid? The 19-year-old's chances are looking increasingly promising, after some storming performances in Formula 3 this year have caught the attention of several F1 team bosses – not least Ferrari's Maurizio Arrivabene…
Schumacher enjoyed a dominant weekend at the recent Nurburgring round of the European F3 championship, winning all three races to trail Red Bull junior Dan Ticktum in the drivers' standings by just three points, with two rounds to go this year. Winning the title would see Schumacher emulate recent champions Esteban Ocon, Lance Stroll and 2019 McLaren driver Lando Norris, and strengthen the young driver's case for eventually making it to Formula 1.
The fairy-tale, in many people's eyes, would be Schumacher Junior joining forces with Ferrari, the team with which father Michael famously won five of his record seven F1 crowns between 2000 and 2004. So could a link up with the Ferrari Driver Academy, which nurtured the talent of newly-announced Scuderia driver Charles Leclerc, be on the cards?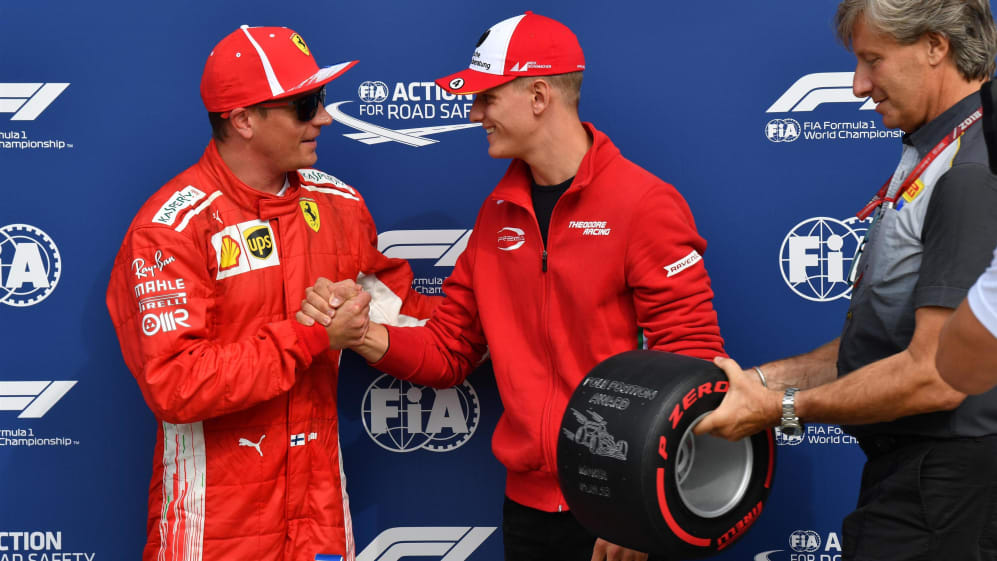 "The recent results were very, very good and I wish to him a great career," said Ferrari Team Principal Maurizio Arrivabene when the question was put to him in Singapore.
"But let the guy have fun. I always repeat this: [young drivers should be] focused, concentrated, but at the same time have fun and grow up slowly but certainly. Then we will see about the future. How can you say no, in Maranello, to a name like this?"
Over the course of his dominant Nurburgring weekend – during which Schumacher brought his win tally up to six for the season, the most of any driver – the young German also sampled a Mercedes DTM car, with Mercedes' young driver programme – currently consisting of George Russell and Esteban Ocon – another potential option, given that his father (who was lured out of F1 retirement to race for the Silver Arrows between 2010 and 2012) remains an ambassador for the brand.
However, when asked whether he would consider incorporating Schumacher into his own team's plans, Sauber Team Principal Frederic Vasseur sounded a note of caution about the teenager's future.
"Honestly, I think there is a huge step between F3 and F1," he said, "and with the small number of test days we have during the winter, I think it's… I don't want to say impossible because we will see, but it's quite difficult to do the step.
"It will make sense probably for him to do Formula 2 or something like this. But he could have a link with a Formula 1 team, he could do some FP1s. There are many ways to prepare for F1."
The world watches on with interest...
WATCH: Mick Schumacher demonstrates his father's Benetton B194 at Spa in 2017