'A podium is a podium' – Capito thrilled with Williams' first top 3 result since 2017, despite bizarre circumstances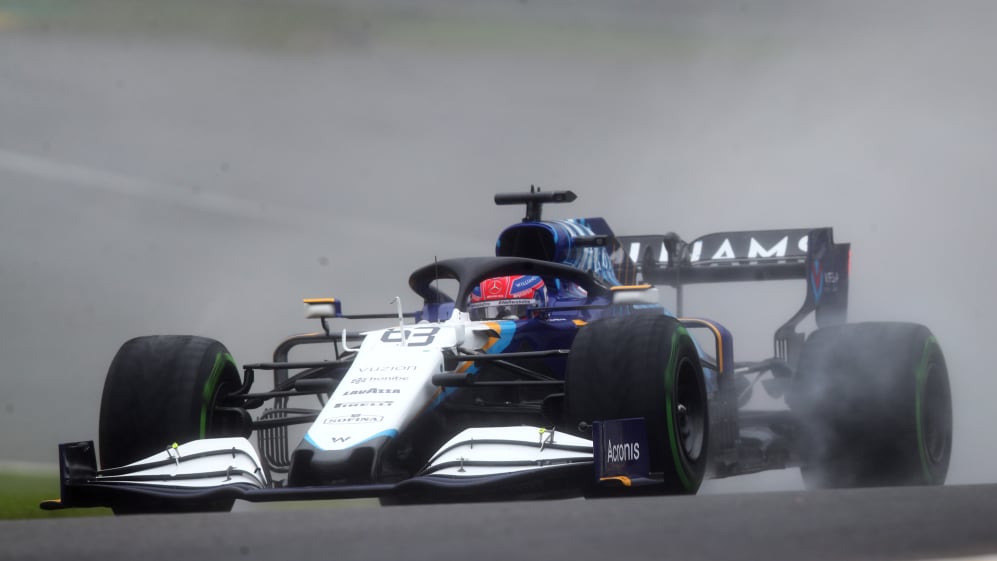 A first career podium for George Russell in Belgium also meant a first podium since 2017 for Williams, and boss Jost Capito said the result was fully deserved for his team after their qualifying performance saw them seal a front row grid slot at Spa.
Russell qualified second for the Belgian Grand Prix and, after the race was red-flagged behind the Safety Car on Sunday, the Briton sealed his first F1 podium. The driver called it a fitting reward for the team's continuous efforts to improve the car, and Capito agreed.
READ MORE: Verstappen takes win and Russell first podium in shortest ever Grand Prix as heavy rain hits Spa
"The team did a fantastic job and it would have been so sad for the team if today had been no race, and you do this great job on the Saturday and then do not get rewarded at all for that," he said.
"I think that would have been also not really nice to the team so I'm really happy for the team; they worked so hard, they worked hard all year and improving from race-to-race. We've got such a good spirit now and atmosphere, I think it comes at the right time."
With lengthy delays amid safety concerns for the driver in torrential conditions, Capito said he agreed with the FIA's decision to eventually red-flag the Belgian Grand Prix after just a handful of laps completed, and with half points being awarded, as the race was stopped far short of the regulation 75% distance needed for full points.
"The weather conditions are so bad and for the safety of the drivers, it was impossible to do a normal race," he said. "So I think [F1] and the FIA did exactly what was needed to be safe for the drivers and still having a race, whatever you call it… but having a result.
READ MORE: 'It's not how you want to win' says Verstappen as he's declared the winner after handful of laps at Spa
"Of course in the position we were in, absolutely happy that it was like this and having the first podium after many years is absolutely outstanding and is fantastic. Of course it's a bit of a strange feeling, isn't it, it get the podium after this? But finally, a podium is a podium. I think it was a great job yesterday so it was well deserved as well," he added.
The result, their second points score of the year, means that Williams have doubled their tally and consolidated P8 in the constructors' championship after two years at the bottom of the standings.