Abiteboul says Renault's ability to capitalise on podium opportunity is evidence of growth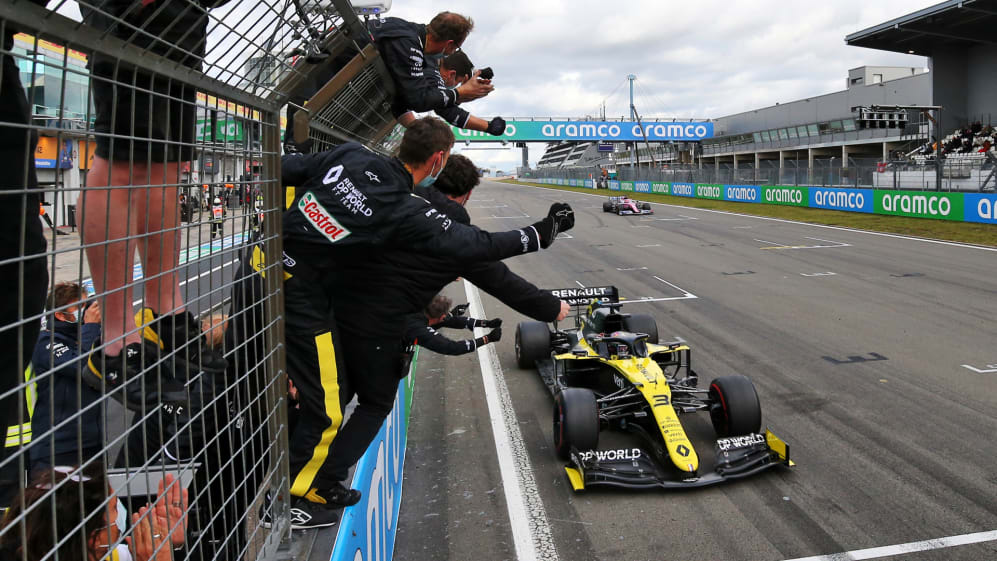 Renault's first podium of the hybrid era as a constructor came as Daniel Ricciardo pounced on an opening afforded by Valtteri Bottas's retirement – and while it wasn't seized on pure pace alone, Team Principal Cyril Abiteboul said the podium was evidence of the Enstone team's development efforts paying off.
Not only was it Renault's first podium since their return to the sport as a fully fledged contructor back in 2016, but the 101st podium taken by a Renault-badged team and the first Renault podium in nine-and-a-half years. So why was it delivered now?
READ MORE: Renault 'have all the ingredients for a good 2021' says Alonso after testing R.S.20 at Barcelona
"I think the timing is just a fact that the team has progressed," said Abiteboul after the race at the Nurburgring.
"It's very visible, since a few races. We understand the car better, the set-up works better… frankly we were a bit worried here because this is the first time we were coming to a track that is extra high downforce and here also it [the car] is working," he explained.
"Clearly our car is not good for a podium under absolutely normal circumstance, but what's good is that when it happens, when there is a lot opportunity, [we are] able to nail it down."
It was also Ricciardo's first podium for Renault, which Abiteboul said reflected the pliability of the Renault R.S. 20 and let Ricciardo shine on track.
WATCH: Ricciardo left gobsmacked after being reminded he'd not done a 'shoey' on podium
"Yeah there is something that clicked between Daniel and his car and his race engineer Ciaron [Pilbeam], he was doing a fantastic job. And the team. So yeah, I think the confidence level has just improved but simply because he's got a better car he's capable of doing what, really, he wants.
"I think the predictability of the car is also much better than what it used to be so overall it's a good working relationship."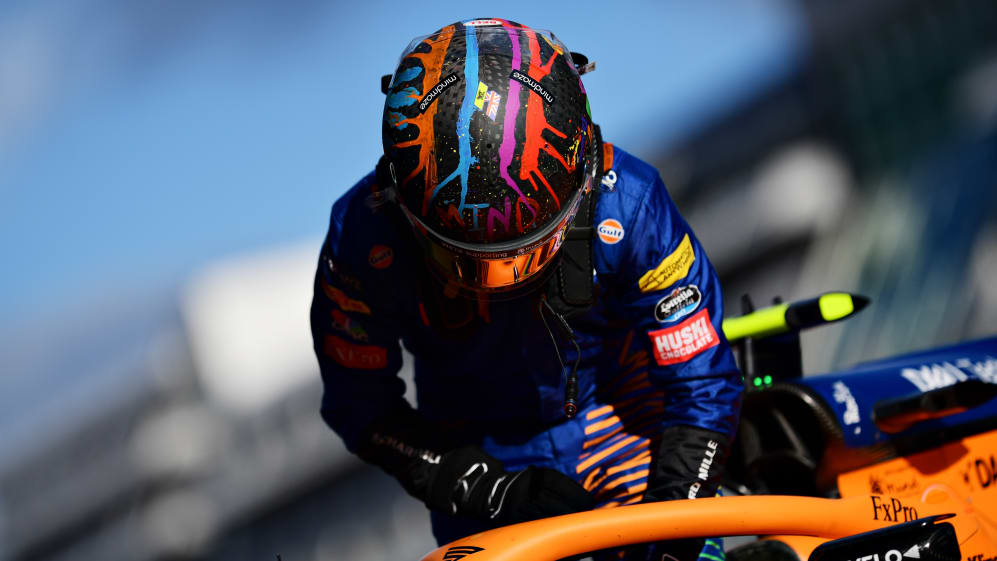 The big blot on Renault's weekend, however, was that reliability issues eliminated their driver Esteban Ocon and McLaren's Lando Norris, who ground to a halt with a smoking Renault engine on Lap 42 of the race.
RACE HIGHLIGHTS: Watch all the action as Hamilton equals Schumacher's wins record at the Nurburgring
"I need to say a word in relation to Norris because it looks like it's a product-related problem. You see that happening, you don't like that, absolutely, whatever the colour of the car," said Abiteboul.
"That just increases the pressure and the tension over 60 laps when you see that a good result is possible. Also on our side we had a couple of alerts – I think these conditions actually are extreme for the cars, we are not really used to that, so we have to look at that… the emotions were very high and the tension was very high," he said.