Albon admits he's shaking off 'inevitable rustiness' after second session in Williams FW44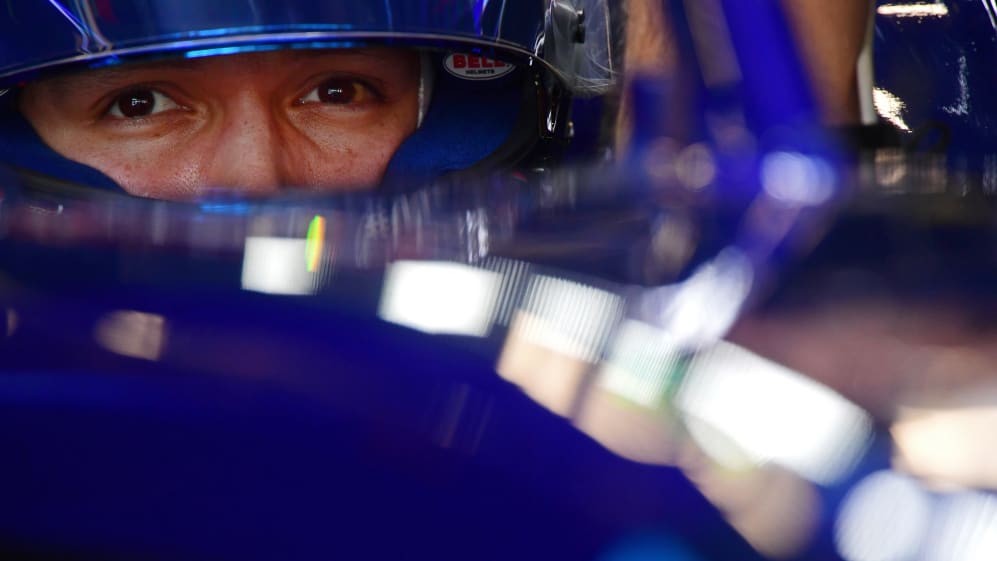 Alex Albon was at the helm of Williams' FW44 once again on the second day of pre-season running at Barcelona. And while the Thai driver covered significant ground, he admitted there was some rust to shake off.
Albon spent 2021 on the sidelines before being brought in to Williams as George Russell's replacement, the Red Bull-backed driver partnering Nicholas Latifi for 2022. Asked how he felt after completing 47 laps for P9 (Latifi turning 61 on his way to P11) on Thursday, Albon said it had been a full-on experience pushing an F1 car to its limits again.
READ MORE: Leclerc fastest for Ferrari on Day 2, as red flags pause proceedings in Barcelona
"There is the inevitable rustiness, the year out, the lack of driving quick machines," he said. "You can train all you want, but you still get that morning ache when you wake up. It's mainly the neck you feel the next day.
"In terms of driving, it's there but actually, it's more learning the car, learning the new team. It's a completely different driving style to what I am used to, but I am trying to learn that; it might take a little bit of time but so far it's feeling pretty okay."
With new cars comes a new experience for all the drivers on the grid, however, and Albon gave a succinct summary of the 2022 hardware's characteristics after his morning in the FW44.
"Yes, they feel good. I think you can see them all now, they bounce around a bit, and they are a little bit stiff, so it is a bit more… vicious inside of it," continued Albon. "You are moving around, you are feeling everything. But at the end of the day, they're quick and everyone's done a great job, I think.
ANALYSIS: Why some teams have been forced into makeshift floor modifications in Barcelona
"Everyone seems to have hit the [ground] running, and the high speeds – they are already getting to [those of] last year. Obviously, it's a little bit heavier than last year but [the difference is] small," he concluded.
Albon and Latifi have so far managed a combined 240 laps – eight more than Mercedes – as Williams continued their pre-season programme. One more day remains in Barcelona before Bahrain, and the Offical Pre-Season Test, beckons on March 10-12.