Albon admits race ending crash in Singapore was 'my mistake'
Alex Albon endured a "frustrating" Singapore Grand Prix after his day came to a premature end due to damage sustained from a collision with the barrier – an incident for which he took full responsibility after the race.
Albon – returning after missing the Italian Grand Prix with appendicitis and a respiratory failure – started the race in 18th but a poor first lap that saw him spin into the barrier at Turn 7 dropped him the back of the field.
However, on Lap 7, he crashed into the barrier at Turn 8, and while he was able to keep the car running and get back to the pit lane, it was decided that the FW44 had taken too much damage to continue. After the race, Albon admitted that while Williams did not have the pace to compete for points on Sunday, he was unhappy at having made his error.
5 Winners and 5 Losers from the Singapore GP: Who shone under the lights at Marina Bay?
"[It's] frustrating," said Albon. "I need to have a look at it, obviously. I had a quick look at it when I came out the car. Nothing strange, I didn't brake later or anything, just got caught out. We will have a look.
"It's quite tricky in the wet with getting the brakes in the correct window. In the end it's my mistake, but it was a tricky one out there. Frustrating obviously. We didn't really have the pace this weekend but nevertheless we will fight back in Japan."
When asked whether his spin on the first lap and his crash were caused by a similar issue, Albon recalled a similar incident from the Monaco Grand Prix, where he ran straight on at Turn 1 in wet conditions – and says he believes Williams may have an issue they need to solve.
MONDAY MORNING DEBRIEF: How Russell's Singapore gamble ended up helping everyone except himself
"Same thing, braking, struggling. I've done it as well in Monaco; it's the same kind of stuff it seems like," said Albon. "[We] need to get a little bit on top of the feeling I get in the car.
"Nothing's necessarily wrong, it just makes it very tricky out there when it starts raining. We will do our homework and come back stronger."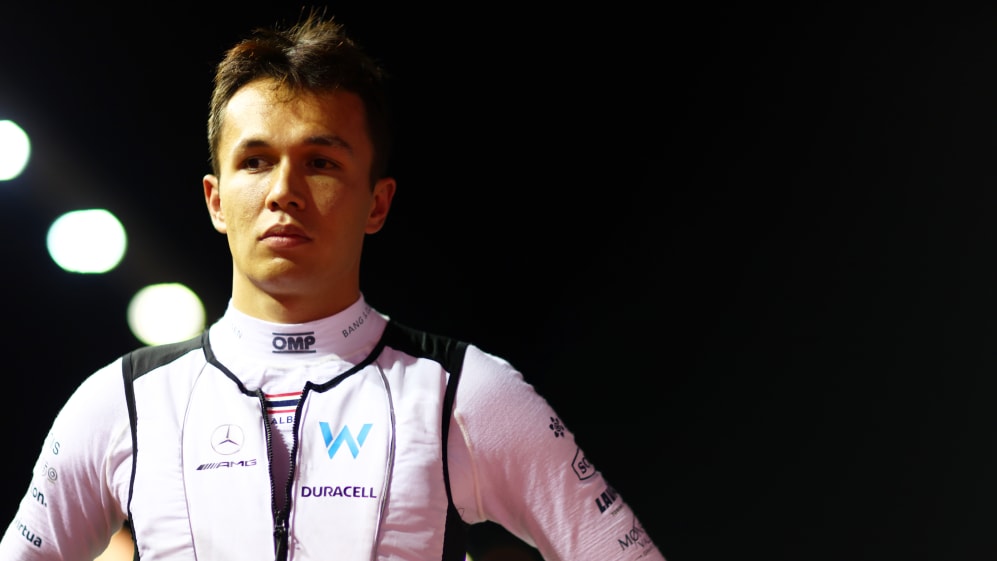 Williams Head of Vehicle Performance Dave Robson later revealed that Albon's spin on the opening lap caused damage to the aerodynamics of the FW44, before quickly turning the page to Suzuka next weekend.
READ MORE: Horner hails 'world class' Perez but says Verstappen was carrying a 'big wound' in Singapore
"Alex's spin on the opening lap cost him some places but also damaged the car, which harmed the aero for the rest of the weekend," Robson revealed. "When he hit the wall again, the damage was too significant to continue and so we retired his car.
"It has been a tough couple of days, and we have some work to do to get the cars ready for the race next weekend."