Albon brushes off Red Bull 'favourites' tag in Mexico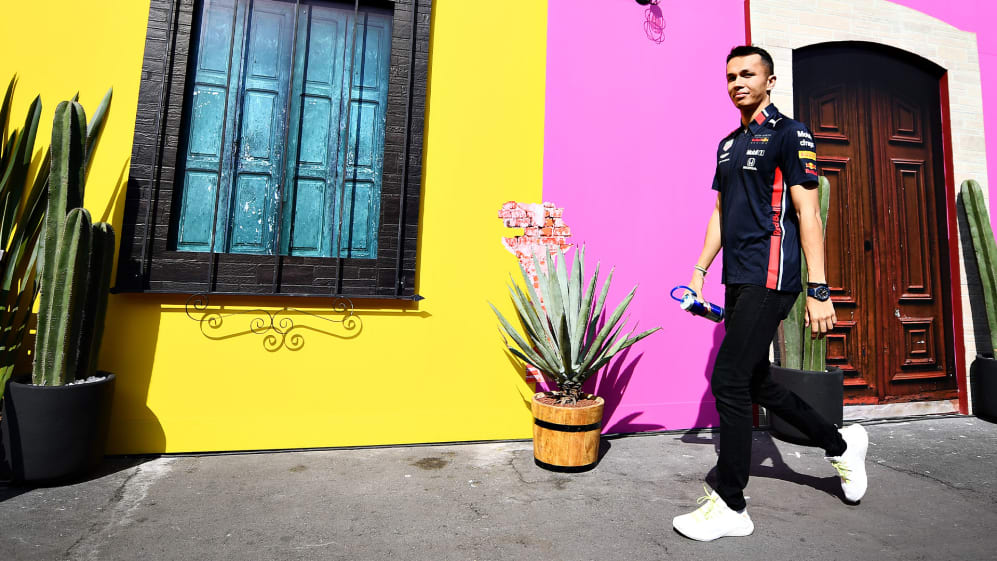 After achieving his best finish of the season with fourth in Japan, Alex Albon reckons he's now got to grips with the Red Bull RB15 – but he brushed off the 'favourites' tag for the team that has won the last two Mexican Grands Prix.
It was Max Verstappen, of course, who took those last two Mexican GP wins from second on the grid, but his team mate Albon isn't so sure that they can make it three-in-a-row at Autodromo Hermanos Rodriguez.
"Yeah, we'll see," replied Albon when asked if it could once again be Red Bull's race. "Maybe we are not favourites as we were in previous years. Yeah, we have our success here, but Ferrari are looking very strong as always."
READ MORE: Pole-less run not likely to change in Mexico, says title-chasing Hamilton
Perhaps Red Bull won't be able to upset Ferrari in Mexico City, but after Albon managed to set exactly the same time as Verstappen in qualifying at Suzuka – going on to take P4 – could he take a first F1 career podium?
"On my side, I'll just focus on myself. A podium would be nice, but I'm not too focused on that at the minute," he said.
Albon hit the ground running for Red Bull in Belgium, taking fifth from P17 on the grid. He's scored points in every race since, culminating in that sterling Japanese Grand Prix performance.
READ MORE: Giovinazzi confident about Alfa Romeo renewal
Yet to be confirmed in a 2020 seat, Albon said those results were a "reflection" of his potential – and that of the Red Bull RB15 – rather than a sudden change in his performance.
"I don't think anything special went on before Japan, just getting more comfortable every time and then Japan was just a really good track, I loved it, and maybe just enjoyed it, suited it a little bit – it was a good weekend.
Furthermore, he's only had five races for Red Bull, which underlines just how quick Albon has been to get accustomed to the RB15 having started the season in the Toro Rosso STR14.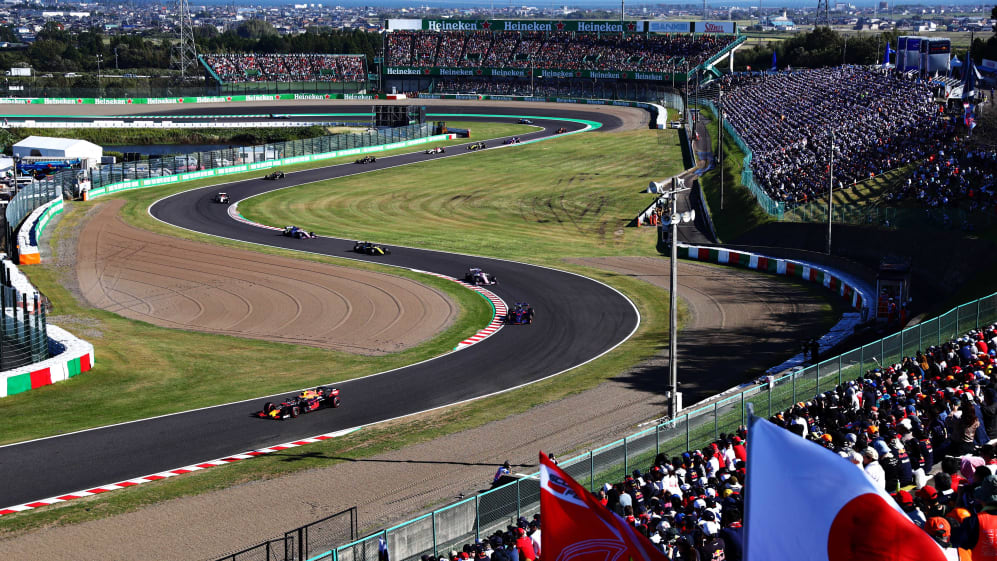 READ MORE: What Hamilton needs to do to clinch a 6th drivers' crown in Mexico
"They have their differences obviously but it's like every car, you have to learn its little tricks and everything like that. Spending that time in the Toro Rosso, you kind of develop a bit of a driving style towards it, and when you change team you have to start blank again.
"It has been a bit [difficult] – it does take time but it's normal, every time you change car, for it to be like that," he admitted.
This is Albon's first visit to Mexico in an F1 car but, with a 12-point swing over McLaren's Carlos Sainz at Autodromo Hermanos Rodriguez, the Red Bull driver could move up to sixth in the championship.
2019
Drivers' standings before Mexico
POSITION
POINTS

6

Carlos

Sainz

McLaren

76

7

Pierre

Gasly

Toro Rosso

75

8

Alexander

Albon

Red Bull Racing

64