DRIVER MARKET: Giovinazzi confident about Alfa Romeo renewal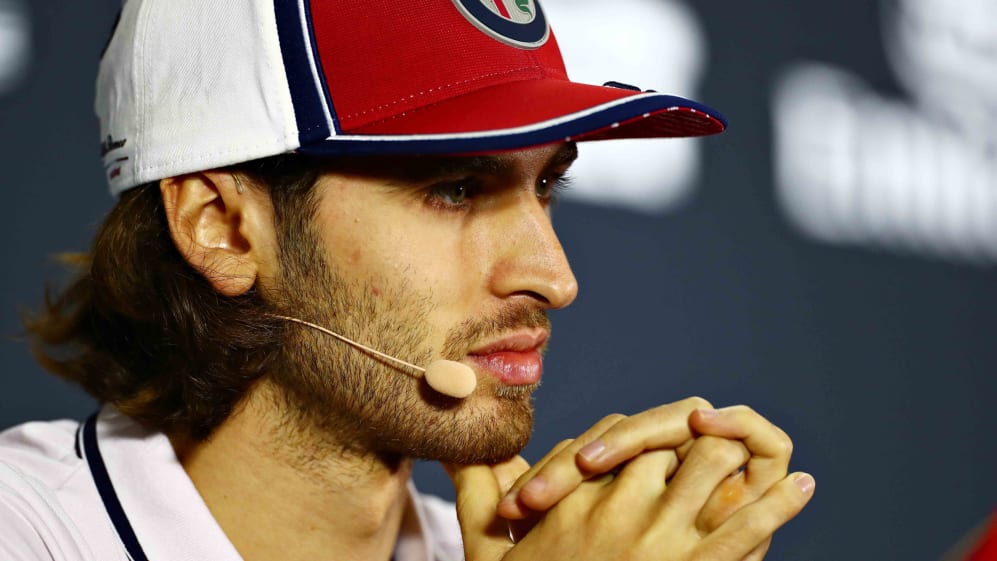 His place on the 2020 grid is not yet assured, but Antonio Giovinazzi remains confident that Alfa Romeo will renew his contract to drive alongside Kimi Raikkonen again next term.
The 25-year-old only scored one point before the 2019 summer break – his German GP penalty denying him several more – with a P10 finish in Austria. But now the picture is markedly different, as he's out-qualified team mate Raikkonen for the last three races, underlining his solid recent form with a ninth-place finish at home in Italy, and then a P10 finish under the lights in Singapore.
Has he heard anything from Alfa Romeo about a contract renewal?
"Nothing yet," he replied, without giving away any news. But Giovinazzi's optimism was clear in Mexico.
READ MORE: Why it's the air that poses the biggest challenge in Mexico
"I think I need to just focus on my job and try to continue like that, and then we'll see for next year," he said.
"Yes, I need to be confident, I think the second part of the season is quite strong from my side. I need to just keep pushing like that and then we'll see."
The Italian revealed that his and Alfa's preparation for the final four races of 2019 was rigorous in the break between the Japanese and Mexican GPs.
"Yeah, we had an intensive week last weekend, and yeah, we tried to find something in the car because I think the car is fast because in qualifying we are there – almost close to Q3 – and then in the race we are struggling quite a lot. In the race I think we need to find just the last detail and then try to be back on the points soon," he explained.
READ MORE: Pole-less run not likely to change in Mexico, says title-chasing Hamilton
He's never raced in the Mexican Grand Prix, but Giovinazzi has experience having appeared in two FP1 sessions for Sauber at Autodromo Hermanos Rodriguez in the past.
He'll be hoping that helps him get back amongst the points again this weekend.