Albon calls career turnaround 'laughable' ahead of Red Bull debut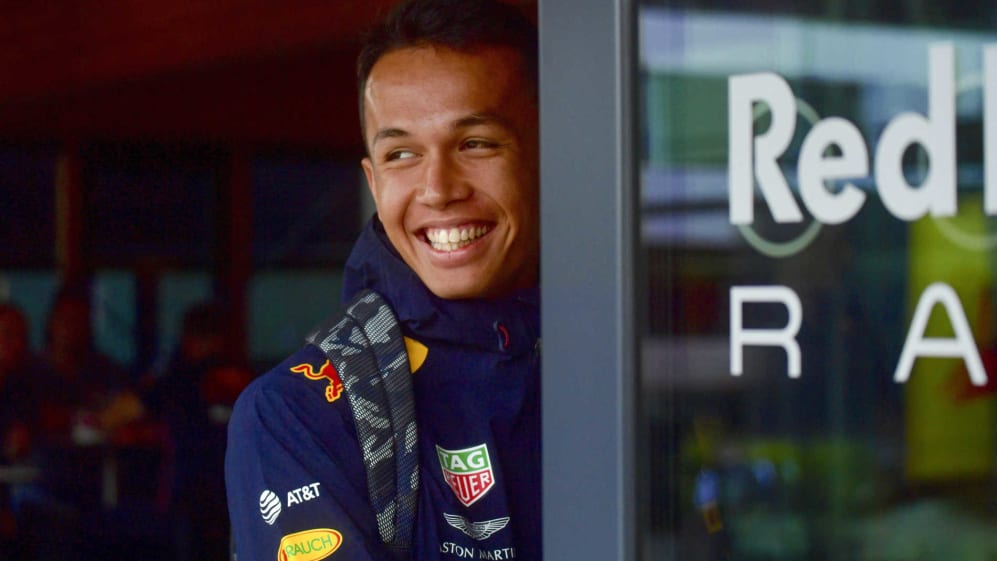 Alex Albon had a slightly dazed look as he faced the press for the first time as a fully-fledged Red Bull Racing driver, with the Thai driver admitting that he was still finding it hard to process the incredible turnaround his career has taken in the past 12 months.
Dropped from Red Bull's junior programme way back in 2012, Albon had looked destined for a career transition into Formula E at the tail end of 2018, until a whirlwind of events saw him handed a shock F1 drive with Toro Rosso for 2019, only for Albon to then learn that he was set to inherit Pierre Gasly's seat at Red Bull at the start of the summer break.
READ MORE: Gasly reveals he was 'shocked' at Red Bull demotion
Speaking in the drivers' press conference ahead of the Belgian Grand Prix, Albon confirmed that he'd found out that he was to replace Gasly in the week after the Hungarian Grand Prix, receiving the news during a one-on-one meeting with Red Bull's Motorsport Advisor Dr Helmut Marko.
"It was daily catch-up with Dr Marko in his office in Austria," Albon revealed, "and it was one of those things, 'Oh, by the way, this is what's going on' and that was pretty much it. I think you guys [the press] knew only an hour after I did.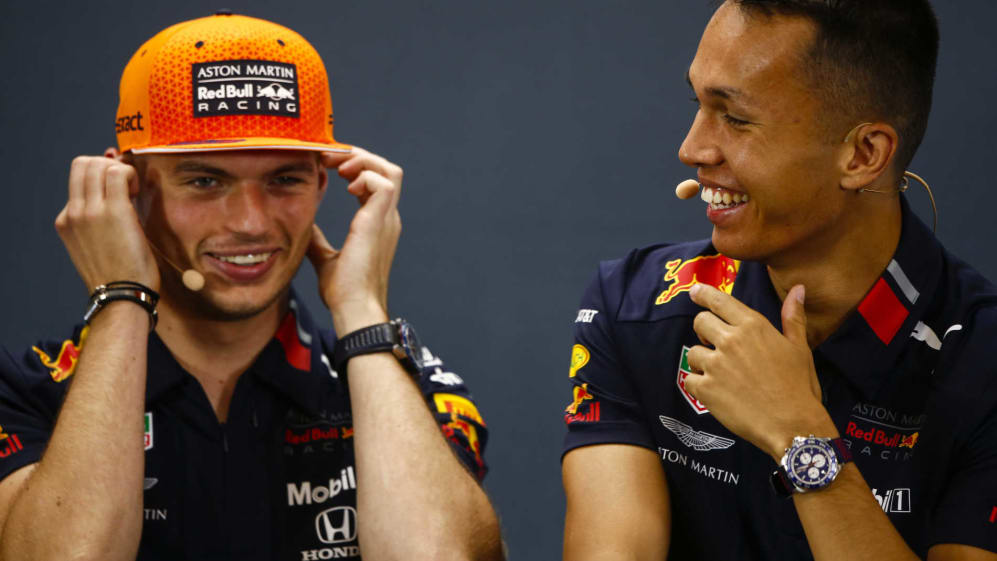 When I look back at how I was in Melbourne and how I am now, I've definitely improved as a driver
"It is quite laughable really, when I look back at it," he added, referring to how his racing life had transformed in the past year. "I don't think my career has been very fluid, let's say. I've had a few ups and downs, and just to be in this position is incredible. I think there are a lot of drivers who have done an amazing job in Formula 1 who have never been given an opportunity to be in a race-winning, championship-winning team, so it's a big opportunity for me, and I really know that.
"I've only done six months in a Formula 1 car so there is definitely room for improvement and I know that. When I look back at how I was in Melbourne and how I am now, I've definitely improved as a driver, so I know that kind of progress is only going to continue… Of course, jumping into a [race-winning] car this early, I do feel like, in a way, you'd wish it had happened a bit later. But no, I'm still very excited and I can't wait to get started."
Unfortunately, or perhaps fortunately, for Albon, when he does get started in Sunday's race, he'll be doing so from the back of the grid, given that he and Toro Rosso's Daniil Kvyat are set to receive Honda's Spec 4 power unit for the Belgian Grand Prix, and the engine penalties that that entails.
And Albon, who tried out a virtual version of his new RB15 on Red Bull's simulator last weekend, confirmed that the penalty would change his mindset for his first weekend with his new team.
With the engine penalty, we'll just go into the weekend more focused on race pace
"In terms of the engine penalty, you could say [it takes the pressure off]," he said. "We'll just go into the weekend more focused on race pace, which also means more laps as well, so that will be the target. That kind of feeling [of knowing you're going to get an engine penalty] straight away into qualifying, it will be a different atmosphere. But I still would have liked to have given it a go and see how I would have done in qualifying and trying to start further up than I will be."
Albon knows that the next nine races will be some of the most important of his career. But if he can get on terms with Max Verstappen – or at least get closer, more consistently, than Gasly managed – he could be in a prime position to extend his Red Bull career beyond the end of this season.