Gasly: I was 'shocked' at Red Bull demotion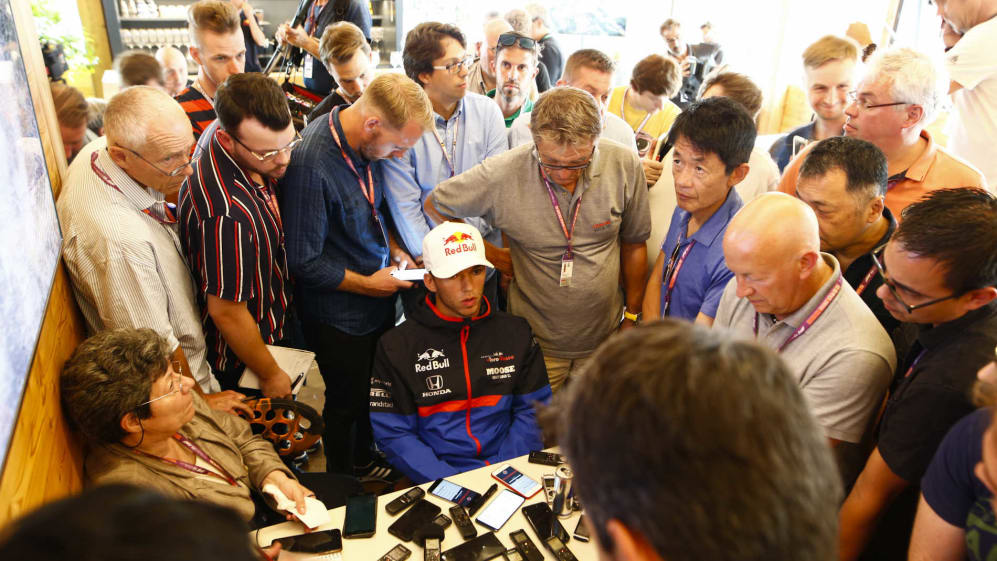 It was the story of the summer break: Red Bull sensationally switching Alex Albon and Pierre Gasly. Now, speaking for the first time since, Gasly admitted he was blindsided by his move back to Toro Rosso, having found out on the morning of the announcement that Albon would be replacing him at the more senior Red Bull team. The Frenchman also expressed that he wasn't clear why Red Bull decided to swap him and Albon after the Hungarian Grand Prix.
"It was at 8.42. It was the morning [when I received a call from Dr Marko]," Gasly said, revealing the moment Red Bull's motorsport advisor reached out during the summer break.
"And yeah, of course it was kind of a shock that it happened, as it was not what I had been told before Budapest. I think everything was pretty clear and discussed over the last few weeks."
Gasly's confusion was almost palpable as he explained that he wasn't given a concrete reason for Albon's promotion – although Red Bull's Team Principal Christian Horner told him that beating Ferrari was the aim for Red Bull in the next nine races.
Things are being discussed with Red Bull and the only thing I want to focus on is performing on track
"For sure that's the target, beat Ferrari for the second part, and beat Ferrari in the constructors' championship," Gasly said.
"Whether I understand it or not, it's not going to change it, I didn't spend too much time thinking about it, so the only thing I need to focus on is performing in these nine coming races with Toro Rosso at my best, and this is what I'm going to focus on."
He was also tight-lipped when asked just why he struggled to compete against Max Verstappen, having been out-qualified and out-raced 11-1 by the Dutchman, who has scored 181 points to Gasly's 63 in the first 13 races.
Head to head: How 2019's F1 team mates compare
"I think there are many [factors that affected my demotion] but that should stay internally, that shouldn't be discussed right now," he said.
"For sure, overall there were many things that were going in the right way even though we still had a few issues. Things could have gone better, now I think it's no point discussing about it and I don't really want to talk about it because it's over."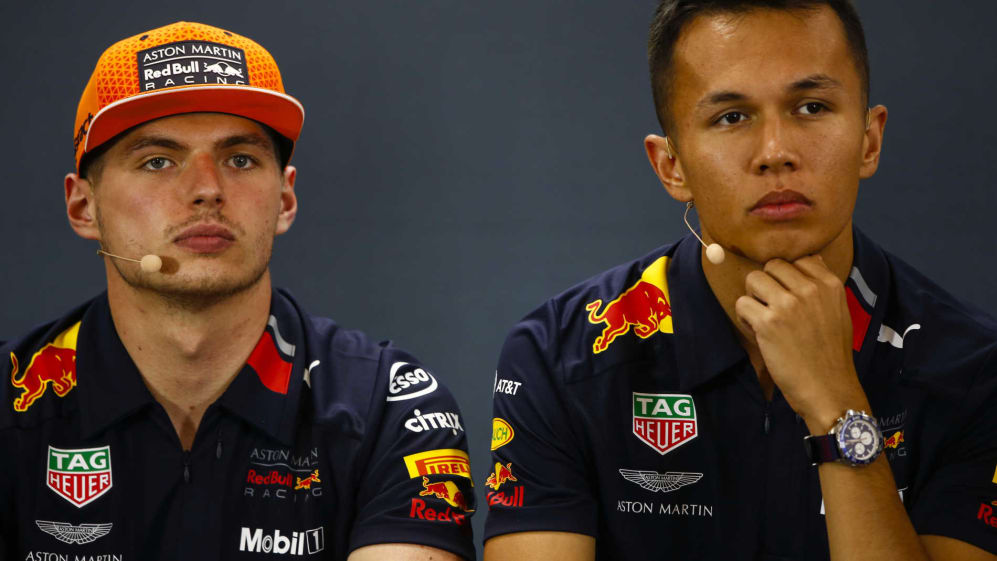 After that shock, Gasly had his work cut out, having visited the Toro Rosso factory during the summer break to get his seat fitted, learn the steering wheel controls and meet his new engineers. But he's used to the lack of stability, having moved from team to team on the road to F1.
"Everything feels different. In the last seven or eight years I've never been more than one year in the same team. You always need to adapt, there will be new things, the factory at the beginning of the week was quite hectic… to get up to speed as fast as possible," he said.
The door to Red Bull isn't closed for Gasly just yet, as he said "there will be other opportunities" in regards to a return. After all, the team said that they were only evaluating Albon's performance against Verstappen to choose their 2020 line-up. The Frenchman is therefore focusing on the future as F1 returns for the Belgian Grand Prix.
ANALYSIS: Why Red Bull made their latest blockbuster driver swap
"That's the only thing I can do, there is no point of talking or explaining stuff that happened; it happened. Things are being discussed with Red Bull and the only thing I want to focus on is performing on track," he said.
For Belgium, his new team mate Daniil Kvyat will take a Honda engine upgrade, while Gasly will receive his new power unit – and a possible grid penalty – for the Italian Grand Prix at Monza.