Albon 'frustrated' to leave France without points – but positive Latifi says his season now 'back on track'
It was another afternoon without points for Williams at Paul Ricard, as Alex Albon endured a "frustrating" race to come home in P13 at the French Grand Prix. But his team mate Nicholas Latifi was in a much more optimistic mood, despite being forced to retire early after sustaining damage to his car after his collision with Kevin Magnussen.
Albon started the race in 13th and had a steady performance as he made his way up to 11th early on. However, the Thai driver struggled in the Grand Prix' final stages and was overtaken by Sebastian Vettel and Pierre Gasly, leaving him to cross the line in P13. And despite being frustrated by his lack of pace at Le Castellet, Albon quickly turned his attentions to Budapest.
"It was okay. A bit frustrating to be honest. It was tricky out there today," said Albon. "We were in contention for most of the race but just had to manage a little bit. We were falling out of touch a bit more and more during the race and we were looking close to points.
READ MORE: 6 Winners and 5 Losers from the French Grand Prix – Which drivers shone at a sunny Circuit Paul Ricard?
"As the race went on, we were a bit down on pace and were using a lot of the tyres to try to stay close, and we were just falling behind. We will look at it and see what we can do better for Hungary. We'll look at the data and hopefully we can improve week-on-week, as we were quite quick in qualifying."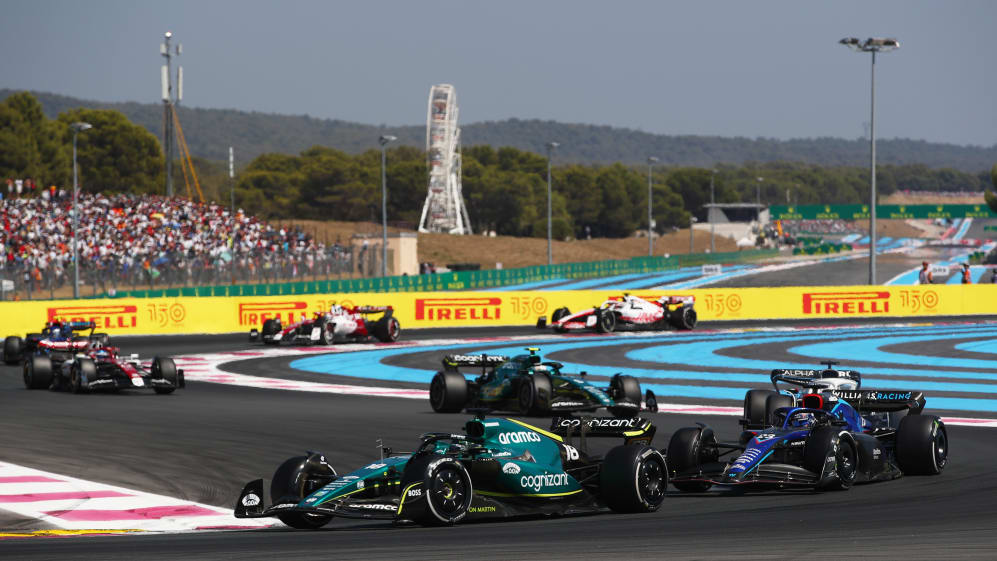 Team mate Nicholas Latifi was forced to retire early from the race after sustaining damage from a collision with the Haas of Kevin Magnussen at Turn 2 on Lap 37. But the Canadian driver didn't believe he was solely at fault for the incident, describing it as a "50-50" situation.
"I mean it's tricky, I haven't seen a replay yet, so you always have one perspective from the car when you think you are not at fault for sure," said Latifi. "I went for the move up the inside at Turn 1, both went a little bit deep, and I was quite a bit ahead into Turn 2 it felt like. I felt like I left enough room, but again I have to see the video.
READ MORE: 'Beyond my wildest expectations' – Horner praises Red Bull for dominating first half of 2022
"It's normally a place where the radius of the corner kind of squeezes and narrows, so I thought that the position was mine and the corner was mine at that point. So, yeah, I need to see the replay [but] I definitely don't feel that I'm at fault, maybe it's a racing incident, 50-50, but it felt like the corner was mine… It's a shame."
Reflecting on his performance, an upbeat Latifi – who received Williams' upgraded package in France, Albon having first used it at Silverstone – said: "The pace was absolutely strong for our package for how we have been. It's the first time that I've had the same car as my team mate in a while. I was getting fed his lap times and I seem to be quite a bit more competitive despite being in the dirty air, so it feels like my season is getting back on track.
READ MORE: 'I nearly ran into him' says Vettel after tense late-race scrap with Stroll
"We changed the chassis a few races ago in Silverstone and since then the pace is always exactly where it needs to be. Instead of half a second, seven and half tenths every single session, I'm now matching him like-for-like.
"Obviously when the car was different, it was gaps [between us], so I take some confidence with that going forward. The season feels like it can kind of start now and yeah, we'll just reset going into Budapest."