'Beyond my wildest expectations' – Horner praises Red Bull for dominating first half of 2022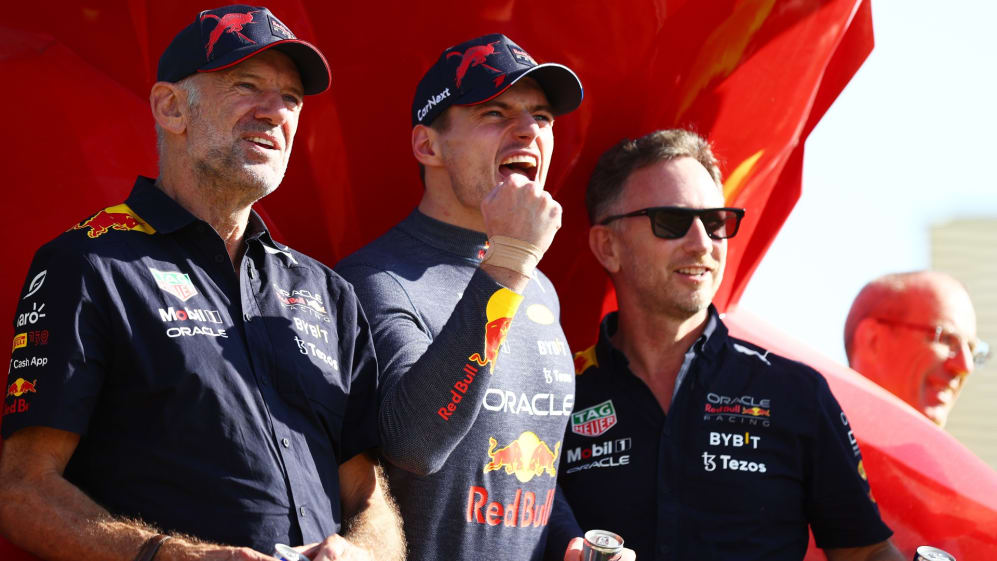 After Max Verstappen sealed Red Bull's eighth win of the season at this weekend's French Grand Prix, Team Principal Christian Horner praised the "phenomenal" work of his team and said their sizeable leads at the top of both championships have surpassed his "wildest expectations."
Red Bull have won eight out of the opening 12 races of the season in a dominant start to the 2022 season and, as things stand, Verstappen currently holds a 63-point lead at the top of the drivers' championship to Charles Leclerc, while Red Bull have an 82-point lead over Ferrari in the constructors' championship.
"Look, if you would have told me that going into last year that with the biggest regulation change in 40 years and with the effort we put into last year's championship, that we'd be sitting here with eight Grand Prix victories, two Sprint victories and leading both championships with 64 and 82 points, that would have been beyond my wildest expectations," said Horner.
READ MORE: 6 Winners and 5 Losers from the French Grand Prix – Which drivers shone at a sunny Circuit Paul Ricard?
"And I think that it is really a testament to the determination, dedication and the hard work that has gone on behind the scenes at the factory. Now, we've seen Ferrari are very competitive also this year, we've seen other teams – Mercedes for sure are gathering momentum – but considering that we were probably the last team to transition [development] fully onto this car it's been a phenomenal job."
Championship leader Verstappen has accounted for seven of those race wins and both Sprint wins, and with another comfortable victory at Le Castellet on Sunday he garnered high praise from Horner.
"I think he is driving with great maturity," continued the Red Bull boss. "You can see the way he and Charles are racing each other, there is a real respect between the two drivers.
READ MORE: Binotto says Ferrari must 'turn the page' and secure a 1-2 in Hungary after French GP loss
"It's a shame we didn't get to see how today would have played out because the second half of the race would have been the opposite of the first, where we would have had track position and Ferrari would have had a slightly younger tyre advantage."
Next on the calendar is the Hungarian Grand Prix, as this weekend Verstappen and Red Bull look to extend their leads at the top of both championships. But that could prove difficult as Horner says Budapest should suit the "strengths" of Ferrari…
MONDAY MORNING DEBRIEF: How Leclerc's crash caused a domino effect that shaped Sainz's charge in France
"I think the second half of the season, obviously it's going to very competitive," said Horner. "We've got different circuits, different challenges coming up and there are some interesting venues coming up. We've got Hungary coming up next weekend, which will probably play more to the Ferrari's strengths than our strengths.
"And then we've got some circuits coming up after the break that come back towards us a little bit. It's going to be fascinating how it moves around over the next few races."