Albon hoping engineer switch will 'point him in the right direction'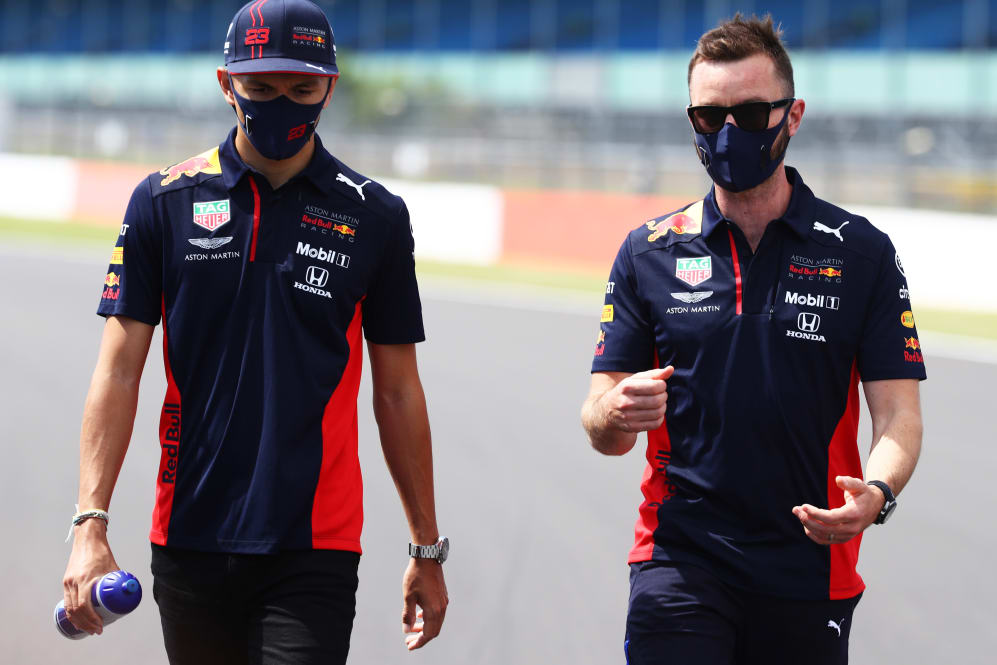 It was announced in the lead up to the British Grand Prix that Alex Albon would use Daniel Ricciardo's former race engineer Simon Rennie from Silverstone onwards. And after an up and down start to 2020, the Red Bull driver was hoping that Rennie's experience would help his performances take a step forward.
Red Bull's 2020 challenger, the RB16, has proven a difficult car for Albon and team mate Max Verstappen to handle, with both drivers having suffered numerous spins across the first three weekends of 2020 so far.
And with Albon still only in his second year of Formula 1, the decision was made ahead of the British Grand Prix to bring Rennie back to a trackside role for the first time since 2018 to help the Thai driver.
READ MORE: Red Bull recall Ricciardo's ex-race engineer Simon Rennie to trackside role to run Albon's car
"Obviously right now, the car is tricky to drive," said Albon ahead of the Silverstone weekend. "I think the team's choice was that we need some experience and Simon brings that. He has been in Formula 1 for a very long time now, and with that being said, he obviously understands Formula 1. He will probably just point us in the right direction."
Asked how much contact he'd had with Rennie in the lead up to the British Grand Prix weekend, Albon replied: "Quite a lot. I've already worked with Simon beforehand. He was at a test in Barcelona last year, and also Simon's in charge of a lot of the sim duties we do back in Milton Keynes, so I've seen a fair bit of him."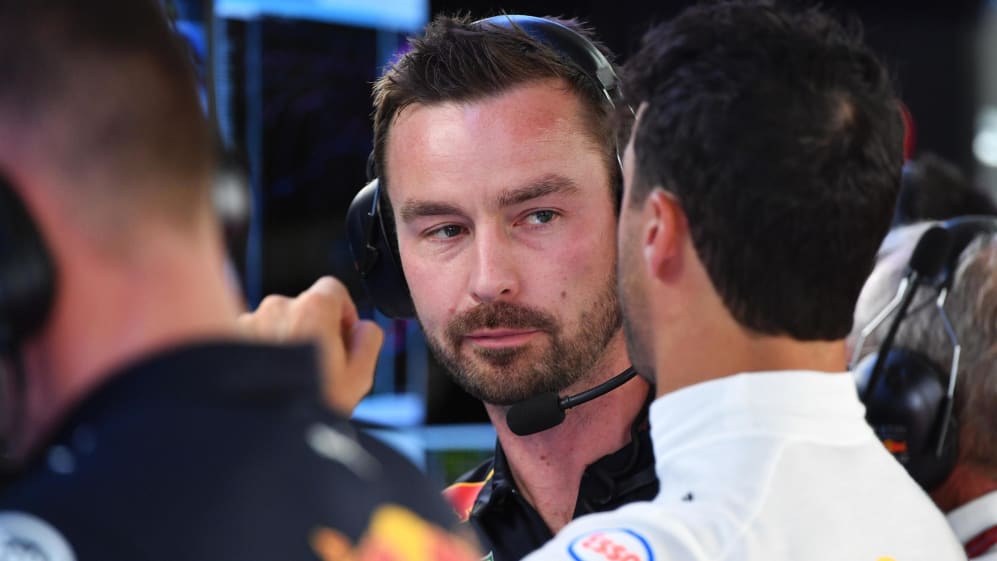 Earlier, current Renault driver Ricciardo had been asked what he felt his former Red Bull race engineer would be able to help Albon with.
"He obviously has a lot of experience and he's very good," Ricciardo said of Rennie. "A driver/race engineer relationship, first and foremost, there needs to be a relationship – you need to get on with each other you need to understand each other. Simon understood me and understood that I was, at times, different. But we had, I think, that connection and that chemistry and that helped me put my faith and trust in him.
"As far as Alex goes, now with Simon, I'm sure that it's going to go good. We'll see. Every driver's different but I certainly had a very good few years with Simon."
FORM GUIDE: Can anyone stop Mercedes at this weekend's British Grand Prix?
While Verstappen has already scored two podiums from the first three races of 2020, Albon has had a slightly harder time of it, trailing the Dutchman at every race so far in qualifying, while he crashed with Lewis Hamilton at the season opener while in contention for a podium – which a subsequent DNF rendered a moot point – before finishing the ensuing Styrian and Hungarian Grands Prix in fourth and fifth place.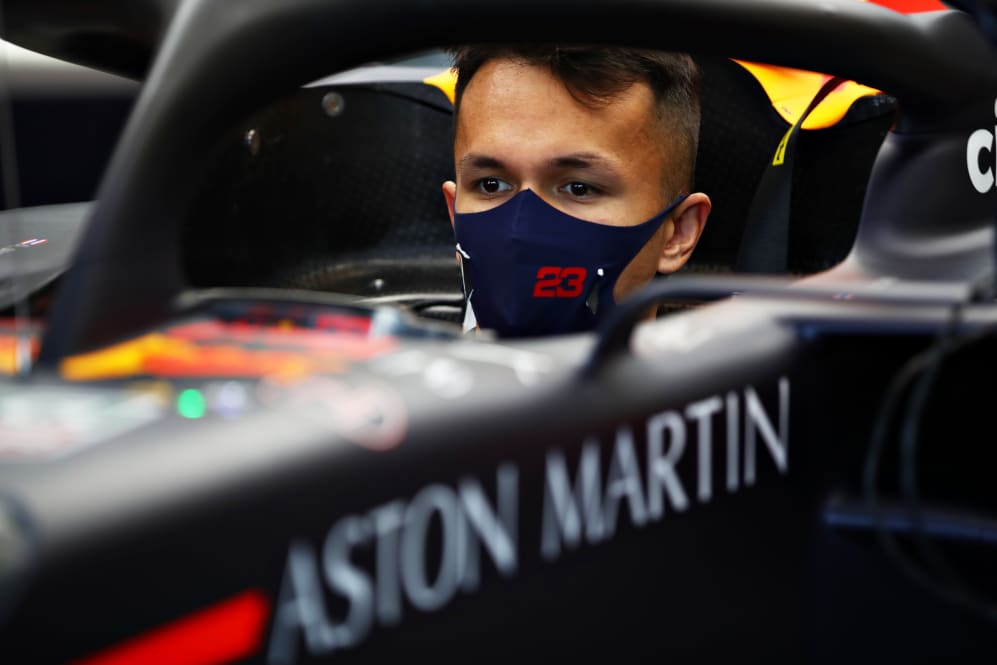 READ MORE: Why Red Bull's grid slot repair job in Hungary was even more impressive than it looked
But while accepting that a "lack of experience" was partly to blame for his struggles in the RB16 this year, Albon revealed that he was nonetheless satisfied with his opening to the 2020 season.
"I'm pretty happy," he said. "The first race obviously [there was a chance] to fight for a victory. The two after that were a P4 and a P5, so I don't think it's been bad at all.
"Of course, there's some qualifying and race pace where there's a little bit of time there, but to be honest, I'm pretty happy with it. Obviously, the car's not easy and with that, there must be a little bit of lack of experience [that I have] to drive around it. But for the first three races I'm quite happy."