Red Bull recall Ricciardo's ex-race engineer Simon Rennie to trackside role to run Albon's car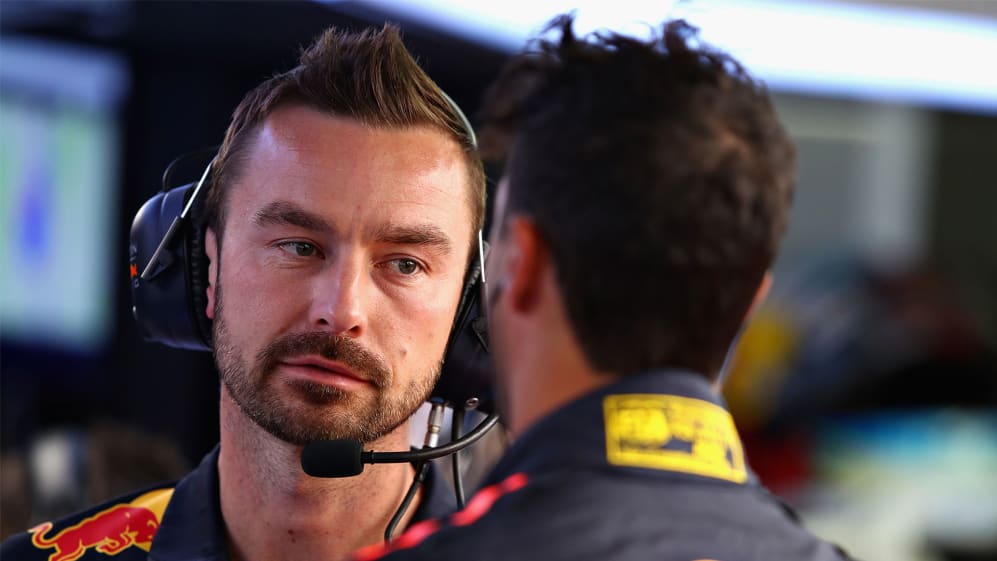 Alex Albon will have a new voice in his ear from this weekend's British Grand Prix onwards, with Red Bull opting to bring Simon Rennie back trackside from a factory role…
Rennie is no stranger to trackside engineering, and has worked in F1 since 2004. He was Mark Webber's Race Engineer in 2013, before working with Daniel Ricciardo from 2014 to 2018.
He opted to take a non-travelling role ahead of the 2019 season, with Ricciardo subsequently deciding to leave Red Bull for Renault.
DATA ANALYSIS: A closer look at Red Bull's struggles for performance in Hungary
And in a bid to increase the speed of Albon's development, Red Bull have decided to "strengthen the experience and knowledge base of its trackside engineering group" by recalling Rennie and making him Albon's Race Engineer.
Mike Lugg, who previously held that role, will stay with the team, moving to a role based at the team's Milton Keynes factory.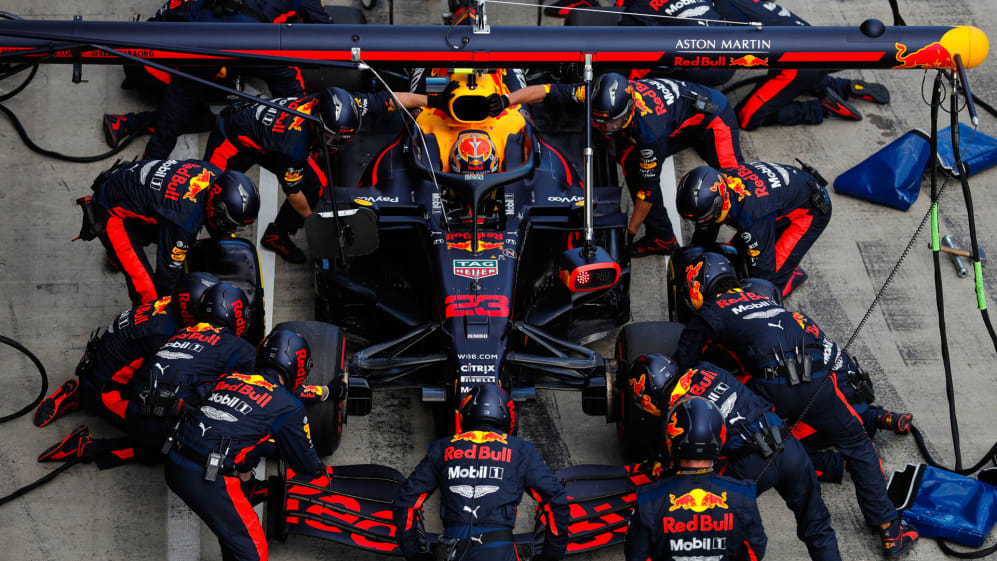 Red Bull have failed to live up to pre-season expectations so far thie year, the energy drinks backed team struggling to get the most out of the RB16, and trailing championship leaders Mercedes by 66 points.
In announcing the technical reshuffle, Red Bull said: "As a Team we are committed to maximising the performance of the RB16 and our drivers as we continue our championship campaign in this shortened and condensed season."
Russell says Albon 'being made to look like an idiot' after Red Bull driver's surprise Q2 exit
Speaking ahead of the British Grand Prix weekend, Albon – who sits fifth in the drivers' championship on 22 points, level with Racing Point's Sergio Perez – added: "Obviously as a Team it hasn't been an ideal start to the season but aside from the DNF, we've been able to score some good points.
"I think with that being said, the car can only improve so I'm feeling positive. We know the areas we need to work on and with Silverstone being a home race close to the factory, that's good news. I think we can hopefully get a good result there, historically it's been a pretty good track for the Team, and it's one I really enjoy driving."