Albon impressed by 'great foundation' set by Williams ahead of Bahrain test
Williams kicked of their 2022 Formula 1 season with an impressive few days of running at the Circuit de Catalunya-Barcelona. The team from Oxfordshire in the UK completed 347 laps, the fifth-most on the grid, over the three days of testing in Spain, leaving many impressed – including their driver, Alex Albon.
Albon, who has been on the podium twice in his Formula 1 career, is in his first pre-season as a Williams driver, and the former Red Bull racer believes that his new team have set a "great foundation" to start the season.
READ MORE: Can Williams make another step forward in 2022?
"Honestly, feeling very good, getting good mileage into the car," said Albon. "It seems like everyone is doing pretty well, everyone is getting good mileage in… The car is feeling very, very good to begin with. I feel like we've got a good foundation to start the year on."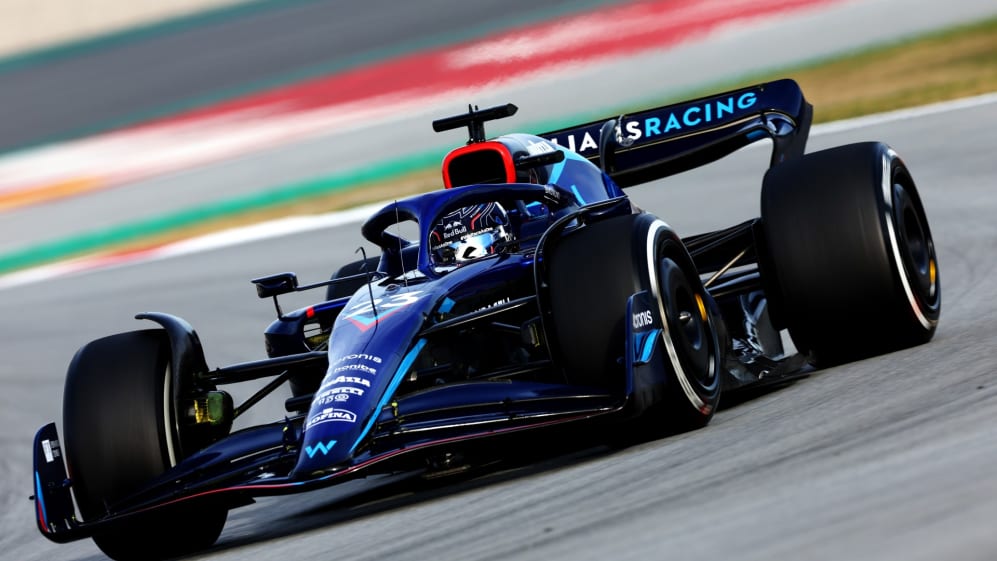 Albon, who switched from Toro Rosso to Red Bull midway through the 2019 season, before spending 2021 as the team's reserve driver, was asked to compare the atmosphere between Williams – who enjoyed their best season since 2017 last year – and Red Bull. But the Thai driver said he hadn't seen any notable differences between the two camps.
"It's not different, not very different at all," said Albon. "All F1 teams operate in a very similar way, it's more like going to a new workplace or a new school: new faces to learn and new names to remember.
PALMER: My verdict on all 10 teams' pre-season performances so far ahead of Bahrain testing
"But it's great, the atmosphere is great. Obviously, they've come back from a good year last year; that momentum is in the team and obviously with the new investment, with Jost [Capito, Team Principal] as well, it's a great team to be a part of."
Williams and Albon will be looking to build on the foundation set in Spain at the Official Pre-Season Test in Bahrain on March 10-12.