Feature
Can Williams make another step forward in 2022?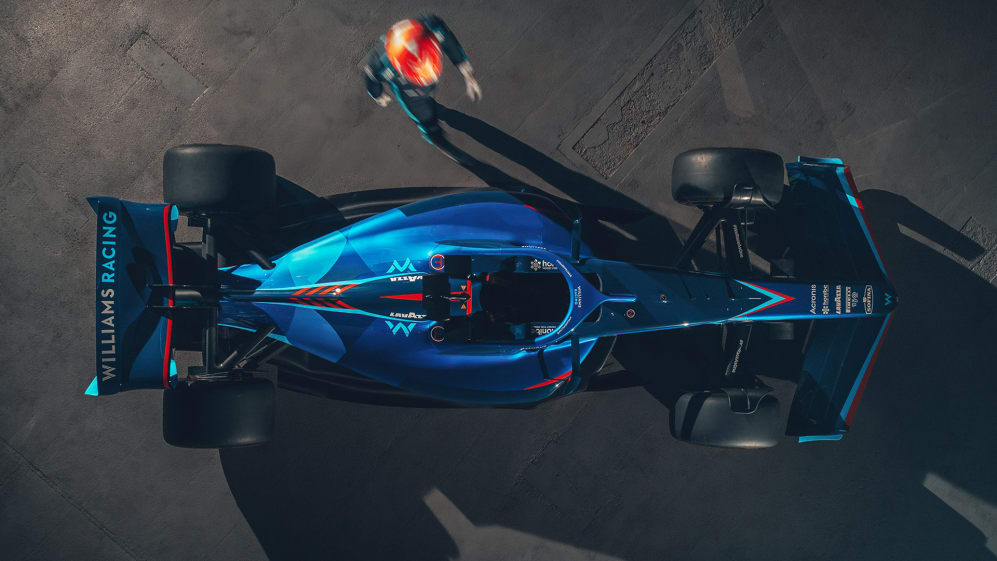 It would be fair to say the 2021 campaign was a positively surprising one for Williams, the British team peeling themselves off the bottom of the pile and climbing above not one but two teams into eighth in the constructors' championship. But they under no illusions about the job they still have ahead to recapture the glory days and become a World Championship-contending team once more.
But there's a real sense of optimism once more among those dressed in navy blue this year, even if that was dampened slightly when the heavens opened at Silverstone on Tuesday as they prepared to send the FW44 out for its maiden spin, first in the hands of Nicholas Latifi, then his new team mate Alex Albon.
"It's exciting," said boss Jost Capito when we chatted in the Silverstone Wing, while the team got the car ready and ahead of the release of images detailing their striking new livery. "We do not know where we stand, the others do no know where they stand, so it will be really exciting to go to Barcelona in two weeks' time.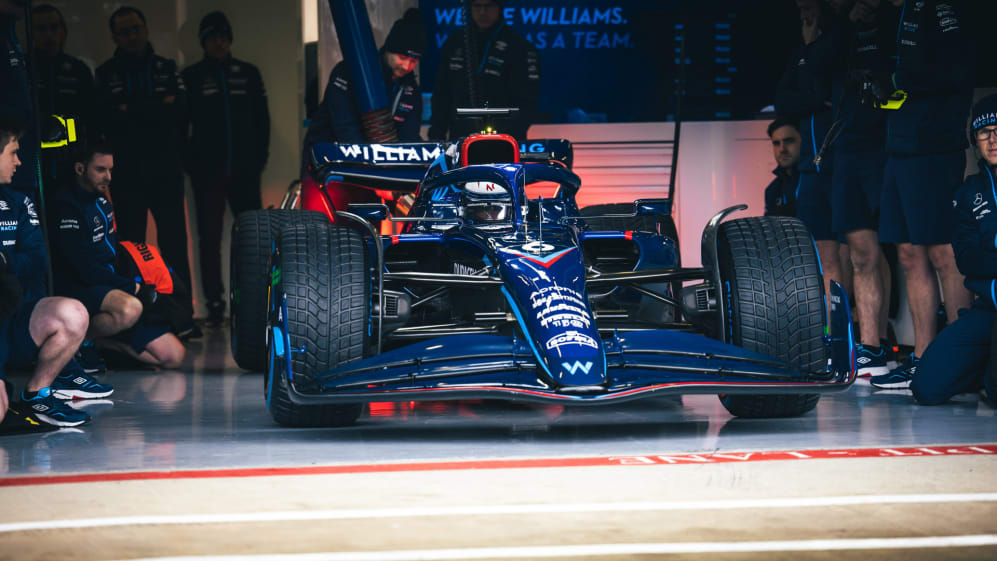 "Last year we did not have high expectations with our car, even the podium was a very weird weekend. It wasn't that we've got the speed to get on the podium. Now the regulations are completely different, that gives a new start for everybody.
"The cost cap balances it out, but it takes a couple of years to balance it out because the investment that other teams have done in the years that Williams couldn't invest are still there. There should be a benefit for some of the teams in developing the new car. We did quite a condensed and a very focused job so we will see where the car will be."
READ MORE: 7 key rule changes for the 2022 season
Williams remain in transition and while the fresh investment new owners Dorilton have been pumping in since they acquired the racing operation in 2020 has already started to have an effect, it will take several more years – with continued financial backing – before Williams are on par with their rivals.
And while new Technical Director FX Demaison, who only joined late last spring once the 2022 concept was already well under way, has already made changes to the way the department operates, he has yet to shape the design concept from birth.
"It's not his [Demaison's] first full car, and I think we will move on from there as well," said Capito. "But his influence I think is definitely there and we have done things different than we have done in the past, not just how we approach the aerodynamics, we also had investment in infrastructure, on the wind tunnel, so that we can get better results from the tests we are doing in-house and also on the production side, we did change it so that we can be more efficient in getting the parts done, getting the chassis done – and that helped us as we had more time to develop the car before we had to sign everything off."
Williams are the only team yet to run the 2022-spec 18-inch tyres as they did not have the resources at the point they had to decide whether or not to build a mule car.
Internally, there is some angst that this will hurt the team in the earlier stages, but equally they know that if the car is reliable out of the box and gets plenty of mileage in pre-season outings at Barcelona and Sakhir, they can claw most if not all of that deficit back. The focus, then, will be on understanding their package quickly, getting the most out of it – and developing it hard but efficiently in order not to get left behind.
"A good year is [if] our car speed-wise is in a better position at the end of the season than when we start the season, wherever we start the season," said Capito. "We have to improve the efficiency, the development speed and if you want to get back to the top you have to be faster than the competition – I think that would be success this year."
READ MORE: Alex Albon on his year on the sidelines, how Red Bull helped him get back on the grid, and the next chapter with Williams
Spearheading that pursuit of success will be their driver line-up of Latifi and Albon, two drivers who already know each other well and count the other as a friend. Latifi has the benefit of three years with Williams already (two as a race driver) and thus offers continuity, which is critical given the technical regulations have changed so much over the winter.
"Nicky and Alex they have been team mates in a team in Formula 2, so they work very well together, they respect each other highly," said Capito. "The stage where Williams is at right now, it is very important that we don't have the fights between the two sides of the garage and we do not have this, so both will work for the team and not fight against each other and that's very important for us this season."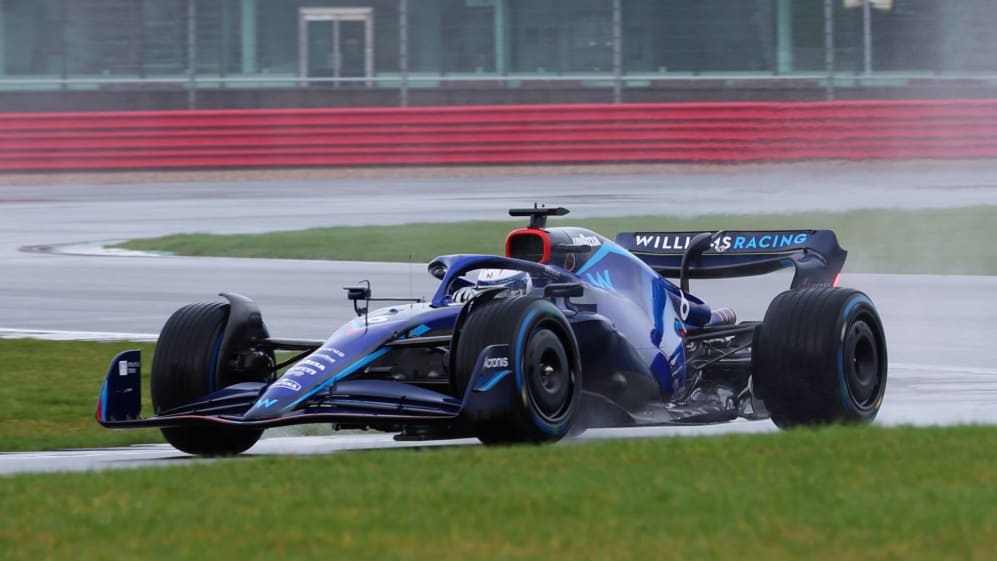 Now somewhat out of George Russell's shadow, Latifi has the opportunity to step it up – and he knows it. "I would definitely say compared to the previous years, I feel and I know I will have to be more of a leader," he said. "When I say more of a leader, that doesn't mean more of a leader than Alex will be, it's just in a sense in a situation there's a new car, the new regulations, and you know, the driver will play I think a much more key role than they did in the previous years.
"And I know I will have to play a more key role in the previous years because again, the 2021 car, we couldn't really develop it that much. There was not so much you could do it with, so at some point all development was anyway put on the 2022 car, so you're just going to maximise what you have.
"Whereas this year, there's going to be so many changes happening from Barcelona testing to the end of the season. I think the driver is really going to have to play a key role in that especially with all the unknowns. I'm definitely going to be making a big effort and it's one of my non-performance-related goals, let's say.
READ MORE: British teen racer Zak O'Sullivan joins Williams Driver Academy
"Obviously the on-track stuff, I know I have to drive the car as quick as possible, but the external stuff, I think and I know I'm going to have to play a very big role just as Alex does as well. He's bringing completely different experience from a World Championship-winning team, which I think is going to be very beneficial for us.
"Just all this external stuff: keeping the motivation in the team, giving the most accurate and precise feedback for which direction we want to take with development of the car, which philosophies we want to go for. This is going to be key."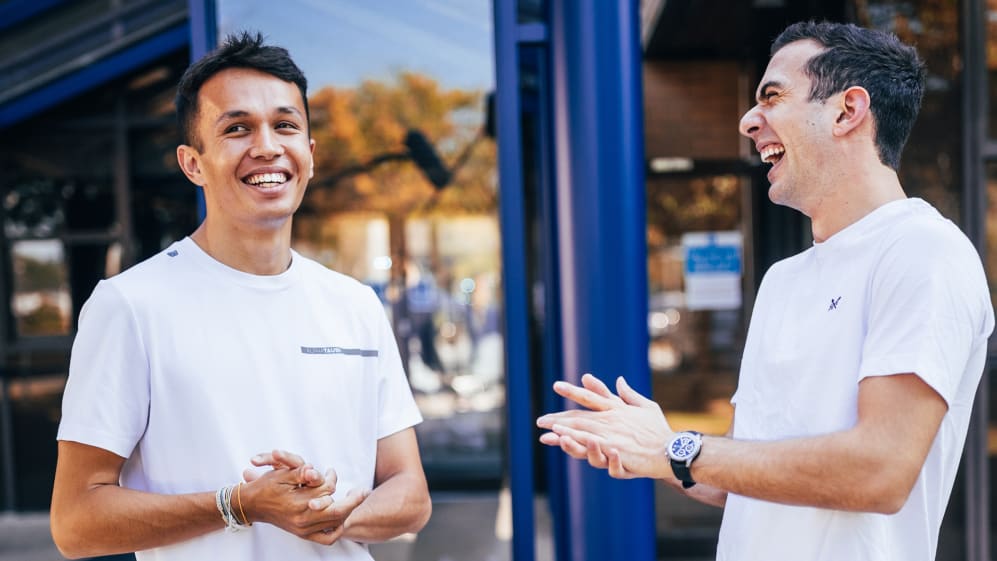 For Albon, it offers a chance of redemption after being demoted from race driver at Red Bull in 2020 to reserve in 2021. Impressively, he didn't let his head drop and instead made the most of the opportunity last year, fully embedding himself in the team and offering to help wherever he could.
It's the experience he developed there, in what turned out to be a championship-winning campaign, that in part made him so attractive to Williams. "He brings some experience from other teams that helps us as well, maybe to get more efficient, to get a different structure," said Capito. "He is pushing, this is good, so I've got a really good feeling for him."
You can tell Albon's confidence has returned. Of course there are nerves but that is to be expected given he's heading into a new environment and he puts a lot of pressure on himself to deliver. But he's smiling again, has worked hard physically and mentally over the winter and according to multiple sources has the speed to get the job done. He's exactly the kind of hungry driver Williams need as they look to continue their ascent.
READ MORE: Albon says it 'feels amazing' to return to F1 grid and vows to 'attack straight away' with Williams
"Last year was a year out for me, but it was a year of reflection and a year to think about what I could have done differently," said Albon. "So a lot of what I'm doing into this year is addressing those things I want to change but, inherently, I bring experience from driving a different car so speaking to the guys from aero or whatever it may be, talking about the different subtleties to the cars, because at the end of the day it will be different but they all have their different quirks.
"It's going to be really good, because the team here have been super open-minded and we've been talking about the development of the car."
Make no bones about it: This is still going to be a challenging year for Williams but they have momentum, and huge potential for the future.