Albon to start Russian GP from pit lane after Q1 crash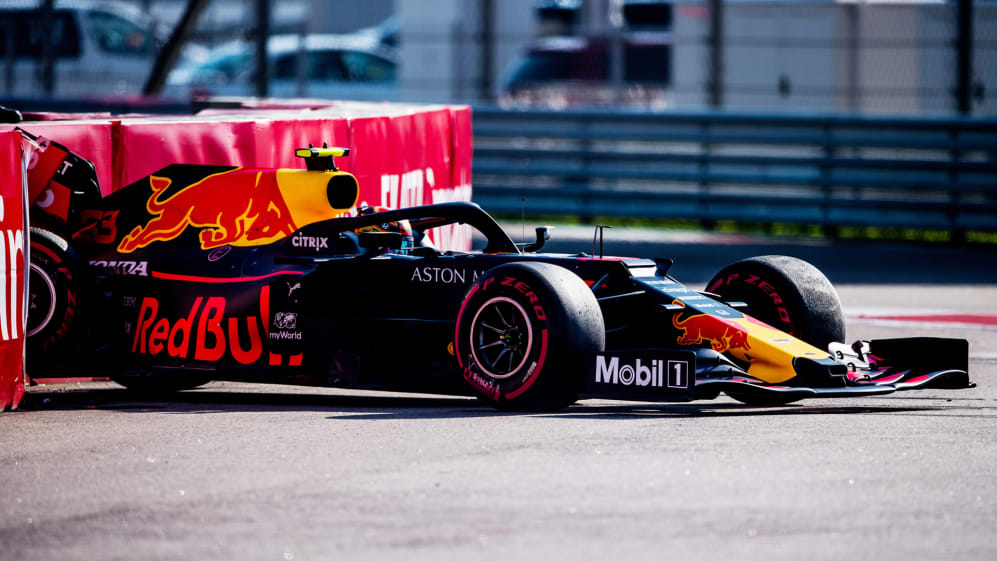 Red Bull's Alex Albon was already set to start the Russian Grand Prix from the back row of the grid after crashing out of the first qualifying session in Sochi, but now he'll have to start from the pit lane after numerous components on his RB15 were replaced.
The long list of parts changed after Albon's Turn 13 crash included his turbocharger, MGU-H, MGU-K and gearbox. However, Red Bull also replaced his floor with one of a different specification - that difference requiring the pit-lane start under F1 regulations.
Albon said he "went in a bit hot" as he explained his qualifying crash.
"When these cars go, they go quick. It was a silly mistake – that's pretty much it and it's just frustrating. I haven't really had the confidence during the weekend and I've struggled since FP1 but it was starting to come together and I was feeling more comfortable and getting into a rhythm coming into qualifying."
READ MORE: Red Bull duo blame Sochi wind for disappointing qualifying
But he remained positive before it was revealed that he would start from the pits.
"We're starting out of place but I'm optimistic as the car feels good in the long runs and you can also overtake here. We've seen before when starting at the back that we can progress through the field so we'll give it everything…" he said.