Feature
What To Watch For in the 2019 Russian Grand Prix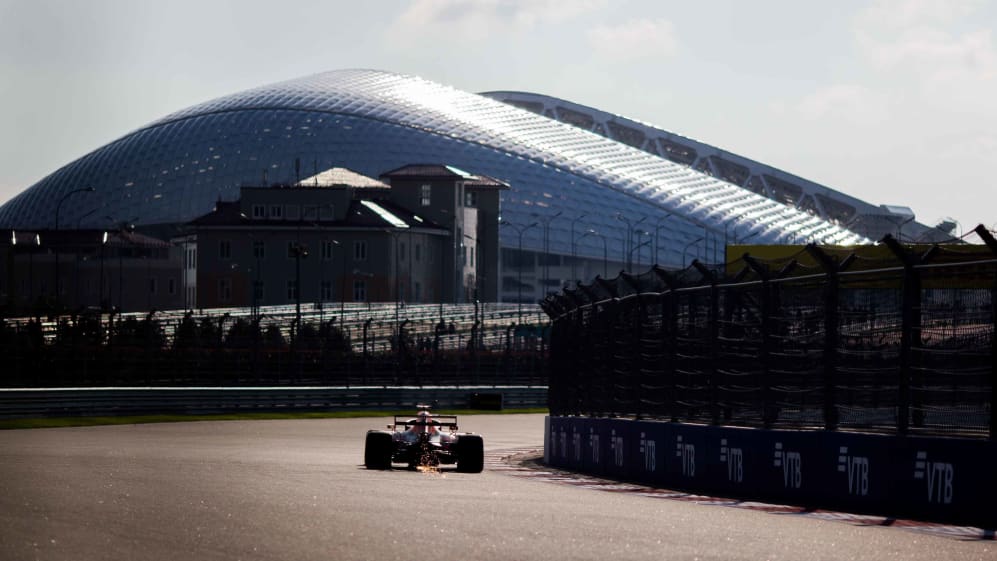 From a long drag to the first braking zone to a opposing strategies from Ferrari and Mercedes, and a number of drivers out of position to extra interest in the McLaren v Renault battle, we highlight five key topics to keep an eye out for at Sochi Autodrom…
The tow towards Turn 2
It's a long run before the first braking zone
The start of any race is crucial, but Sochi provides one of the more exciting layouts on the opening lap courtesy of a flat-out run all the way to Turn 2. Turn 1 is flat out on any lap, which means there is a distance of nearly 900m from pole position to the first braking zone.
That means the launch phase will be even more important as any gains or losses here will be extrapolated over a long distance and a driver can go backwards a number of positions. But even a good launch can go unrewarded, with Charles Leclerc admitting he is unsure if pole is the best place to be given the power of the slipstream.
Once the cars get up towards top speed, those behind the two on the front row will be closing in, and it can all come down to getting that braking point right. 20 cars bunching up and leaning heavily on the brakes can always provide incidents on the first lap.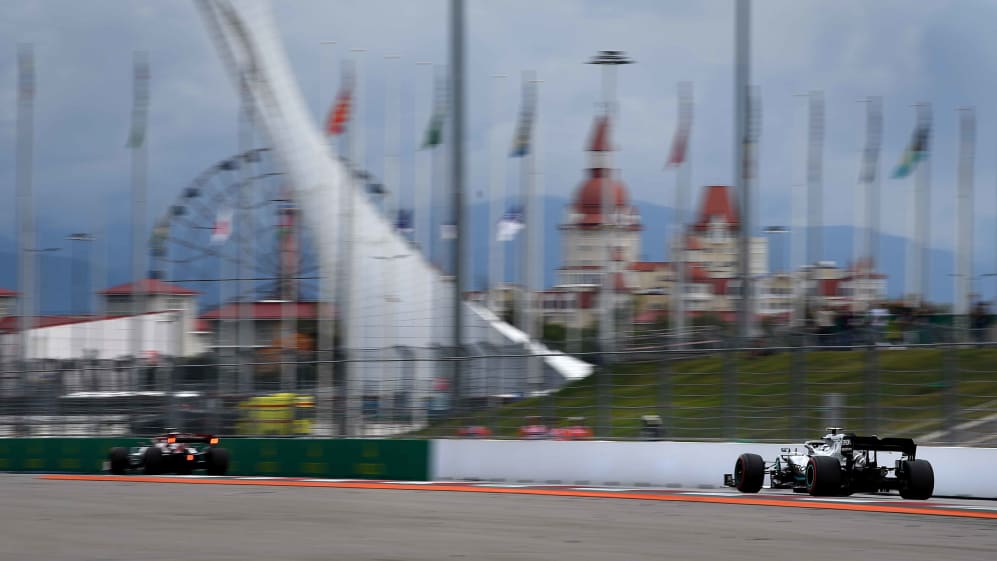 Mercedes on a different strategy
*Ferrari's Singapore performance has Mercedes trying something unorthodox *
The importance of that run to Turn 1 means the impact of Mercedes' decision to try a different strategy to Ferrari could be even greater.
Mercedes have learned from being stuck behind Ferrari in Singapore by opting for the medium tyre at the start of the race in Russia, as opposed to the softs for everyone else in the top ten. That's not because it's seen as the better tyre to start on, but mainly just an attempt to open up a different strategic option to try and gain track position.
READ MORE: Second-placed Hamilton hoping to 'tow the life out of Leclerc' at the start
Ferrari's race pace looks good but Mercedes were quicker in Singapore and unable to pass given the straight line speed advantage Leclerc and Sebastian Vettel had, so the aim is to run longer in the first stint in order to get clear air and be able to show their full potential. The risk is losing places off the line, with the soft tyre providing better grip when the lights go out.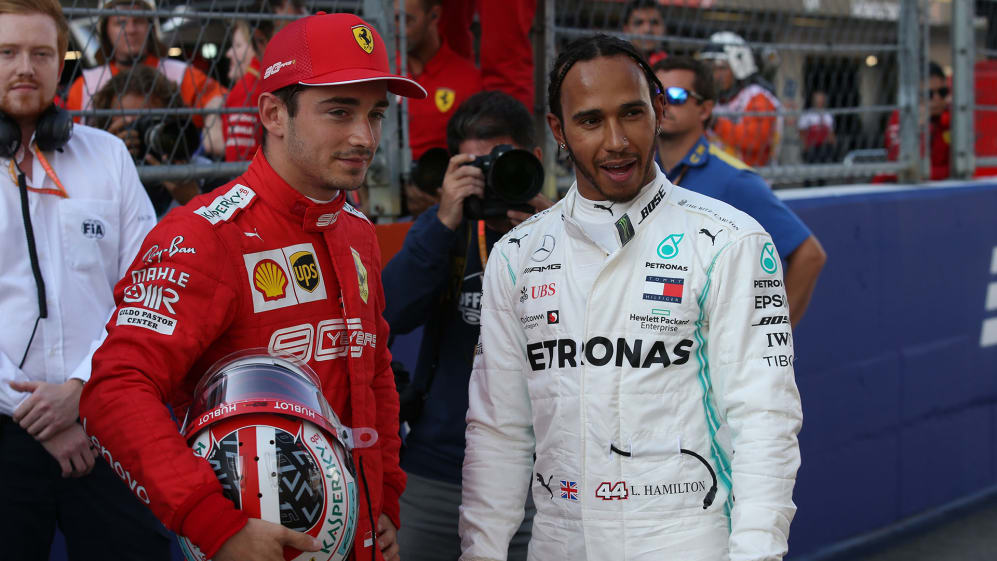 Verstappen attacking from P9
Quickest in FP2 and more competitive than in Singapore, Max needs a fast start
Honda chose to take power unit penalties in Russia given the possibility for overtaking at Sochi Autodrom, so Verstappen knew he would be starting five places further back from where he qualified when he arrived this weekend. FP2 yesterday - where he was comfortably quickest - might have raised ex-pectations, but he'll start from ninth after qualifying fourth.
On race pace, Red Bull look a threat to both Mercedes and Ferrari, with Verstappen confident they are more competitive than they were in Singapore last weekend when he finished on the podium. But the key will be the opening stint and specifically the first few laps, where Verstappen will need to make quick progress if he wants to challenge for the top three once again.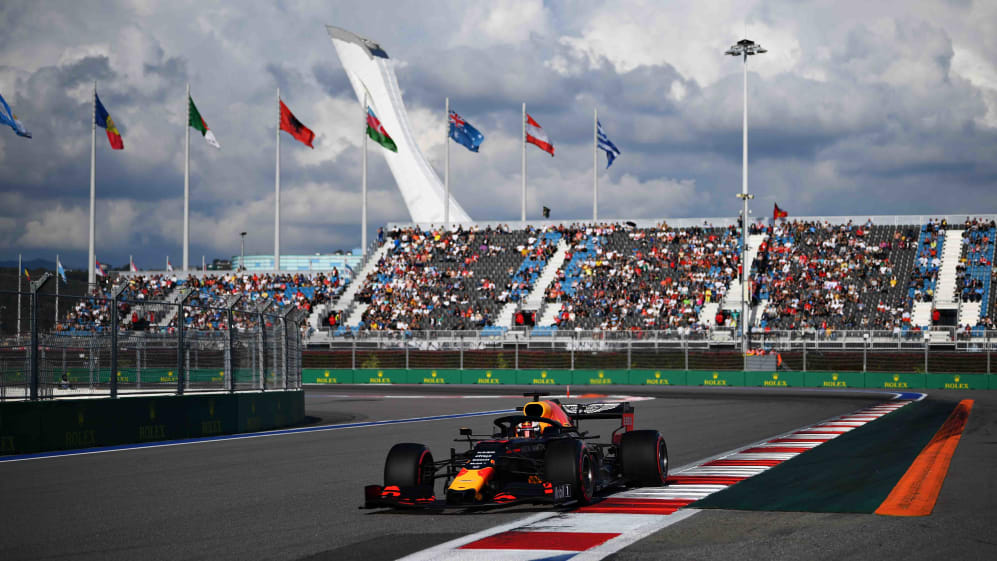 McLaren vs Renault with added spice
The constructors' battle remains close, but there's a new aspect in this fight…
McLaren extended their advantage over Renault to 22 points in Singapore, and once again all four cars will start close together after reaching Q3 in Russia. But there's now a little more history between the teams.
On Saturday morning McLaren announced they will not remain with Renault beyond the end of their current contract, instead opting to return to Mercedes for the first time since 2014. Renault are now left without a customer team as it stands, but perhaps more significantly know they don't have a long-term future with McLaren.
Carlos Sainz leads the best of the rest battle but will line-up alongside Nico Hulkenberg on the front row and Renault will be looking to put their Singapore disappointment behind them. This time, Daniel Ricciardo doesn't have to fight through from the back of the grid, either…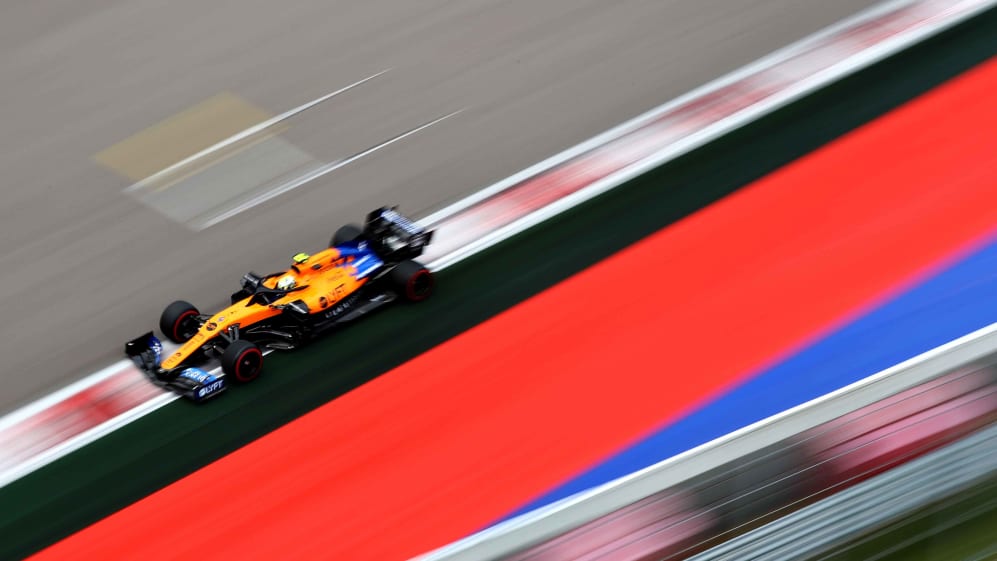 A trio fighting from the back
Alexander Albon, Daniil Kvyat and Kimi Raikkonen are all out of position
Instead of Ricciardo, there are three other drivers who will be feeling they are in a quicker car than their starting positions suggest. Alexander Albon already had a five-place grid penalty like his team mate Verstappen, but then a crash in Q1 has left him 18th on the grid and with more ground to make up than he would have been expecting.
If that seems like a tough day for Albon, spare a thought for his former Toro Rosso team mate Daniil Kvyat who is going to start from last place at his home race. A full power unit change was made public ahead of the weekend, but then problems in both FP1 and FP3 means he has had little running and even missed out on qualifying, but the Russian is not ruling out a point-scoring finish.
READ MORE: 'Still a chance to save weekend' says Kvyat after missing Russia qualifying
Kimi Raikkonen probably faces the toughest task of the trio as he starts 17th in an Alfa Romeo that has not looked particularly competitive this weekend, but did look stronger on low fuel. The Finn was confident he would have advanced comfortably into Q2 but for an error at Turn 10, and now he will need something special to make up for it on Sunday.