Red Bull duo blame Sochi wind for disappointing qualifying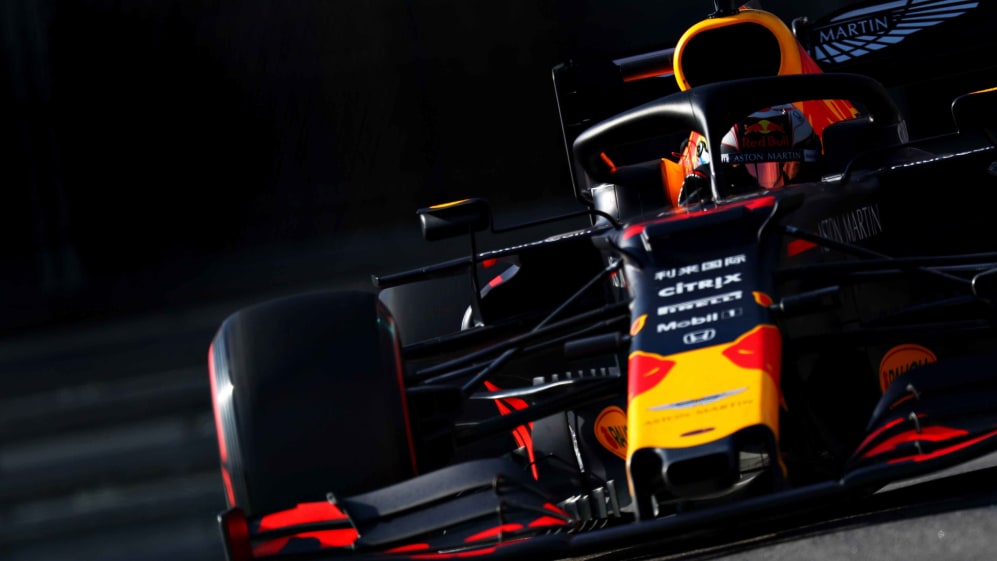 Red Bull's impressive Friday practice pace in Russia shocked everyone, but Max Verstappen and Alexander Albon were unable to make it count in qualifying when a change in weather conditions, as the wind picked up, limited their respective charges…
In order to have fresh engines for Honda's home race next time out in Japan, Red Bull and junior team Toro Rosso opted to fit the Spec 4 Honda power units – and take the subsequent grid penalties - in Sochi, ruling them out for the fight for pole.
On Friday, Red Bull looked quick – with Verstappen in particular showing the kind of pace that marked him out as a contender for top honours in both qualifying and the race. But on Saturday, that challenge failed to materialise with the Dutchman ending up fourth, 0.6s behind pole-sitter Charles Leclerc, which will become ninth when his grid penalty is applied.
"I always knew qualifying would be tricky on such a power sensitive circuit but the lap was good and there wasn't much more in it," said Verstappen. "The wind picked up and it seemed to hurt us in the last sector which is normally our strongest point so I couldn't really use the full potential of the car.
"Yesterday looked positive but Ferrari didn't have their engines turned up and they always open it up in qualifying as we could see today. The corners around here are mostly 90 degrees and very short, so you can't gain a lot of lap time out of them but to be P4 and splitting the Mercedes is pretty good.
"With the penalty and starting ninth we need to make a clean start, stay alert and hope the people around us do the same. I think the realistic target is probably fifth but we will of course try to do better and it will be interesting to see what happens with Mercedes on a different strategy."
READ MORE: Sensational Leclerc makes it four poles in a row in Sochi
Albon had an even more disappointing session as he crashed out in the opening segment of qualifying at the tricky Turn 13.
"There's nothing really to say other than I went in a bit hot like Max did in FP3 and I lost the rear," he said. "There's a tailwind in that corner and it just caught me out. When these cars go, they go quick. It was a silly mistake – that's pretty much it and it's just frustrating.
"I haven't really had the confidence during the weekend and I've struggled since FP1 but it was starting to come together and I was feeling more comfortable and getting into a rhythm coming into qualifying.
"We're starting out of place but I'm optimistic as the car feels good in the long runs and you can also overtake here. We've seen before when starting at the back that we can progress through the field so we'll give it everything tomorrow."
Albon is set to start 19th but may take further engine component changes and a new gearbox, should there be any damage, with any extra penalties having very little impact on his grid position.