Feature
Alfa Romeo in 2019 - Best Case, Worst Case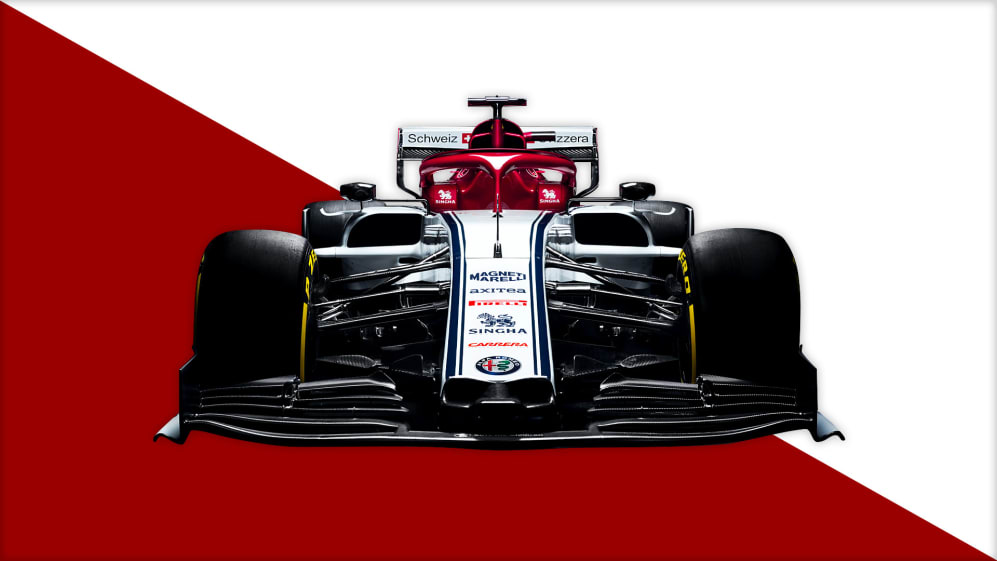 Sauber showed some real grit in 2018, bouncing back from a tough couple of seasons that threatened their very existence. But that determination has been rewarded as they begin a new life as Alfa Romeo. In the third of 10 individual team previews, we map out the best and worst case scenarios for the Swiss-based team...
Last year's ranking: 8th (48pts)
Driver line-up (2018 ranking): Kimi Raikkonen (3rd), Antonio Giovinazzi (N/A)
2019 F1 Car: C38
Best-case scenario
Having witnessed last year's breakout star depart for Ferrari, by rights, the Alfa Romeo era at Hinwil should be starting in something of a fugue. It isn't, in fact the team seem to be bouncing, and against all logic, that's down to the arrival of the Iceman: Kimi-Matias Raikkonen.
In reality, there's a bit more to it. After a couple of years in the doldrums, the artists formerly known as Sauber are on an upswing. Eighth in 2018 may not seem like a great leap from the tenth place they occupied in 2016 and 2017 but it really was night and day: having scored points three times over two years, last season the Sauber went crazy, recording 16 points finishes, scoring in 14 of the 21 races. Good though Charles Leclerc undoubtedly is, Marcus Ericsson would undoubtedly like to point out six of those points finishes were his: Sauber's improvement was a team effort, not a one-man band.
There's a reasonable chance the direction of travel will continue in 2019. The notion that Alfa may become best-of-the-rest seems a little fanciful but significant sponsorship from the eponymous Milanese carmaker and a strengthened technical tie-up with Ferrari suggests they haven't topped-out yet.
In testing, Alfa ran in the middle of the pack most of the time, completing 918 laps of the Circuit de Barcelona-Catalunya. Their headline time wasn't particularly rapid but the C38 topped 100 laps on six of the eight days, which, flashy front wing notwithstanding, makes it look like a solid, reliable platform on which to build – i.e. exactly what we used to expect from a Sauber, which is probably why they kept the chassis nomenclature.
With regard to their driver pairing, Antonio Giovinazzi can enjoy his introduction to a full-time race seat, secure in the knowledge everyone is going to be looking at his team mate. Signing Raikkonen is a real coup for Alfa. While undoubtedly in the autumn of his F1 career, the Finn isn't ready for the bath-chair just yet. Last year he did the fastest lap ever in a Formula 1 car, and four races ago he was on the top step of the podium. The new challenge seems to be making him happy – and a happy Kimi is a fast Kimi (though a dour Kimi is a fast Kimi too).
READ MORE: Raikkonen happy with 'Alfa Romeo I can work with'
Worst-case scenario
Alfa Romeo did in testing what Sauber used to do across a whole season: they started very strongly but gave the appearance of fading as time went on. In reality, it was others adding performance that created the impression of Alfa going backwards. And this remains the potential stumbling block for the Swiss outfit: having a works team name isn't the same thing as being a works team.
And when the hoopla around the new name and the star driver fades, they have serious work to do if they're going to overhaul some of the better resourced midfield runners.
Towards the end of the test, when nearly everyone was doing performance runs, setting their best times on the C5 compound, Räikkönen was down in 13th place and Giovinazzi 16th. They finished the test the eighth quickest team overall. They were faster than Racing Point – but given the Silverstone outfit tends to test a very basic car, it's not inconceivable that Alfa Romeo could find themselves bringing up the rear of a congested midfield in Melbourne.
Alfa are on a recruitment drive, so it's quite possible the performance will come later in the year – but the maxim that early points count double will be doubly relevant if the midfield is as tight as it appears.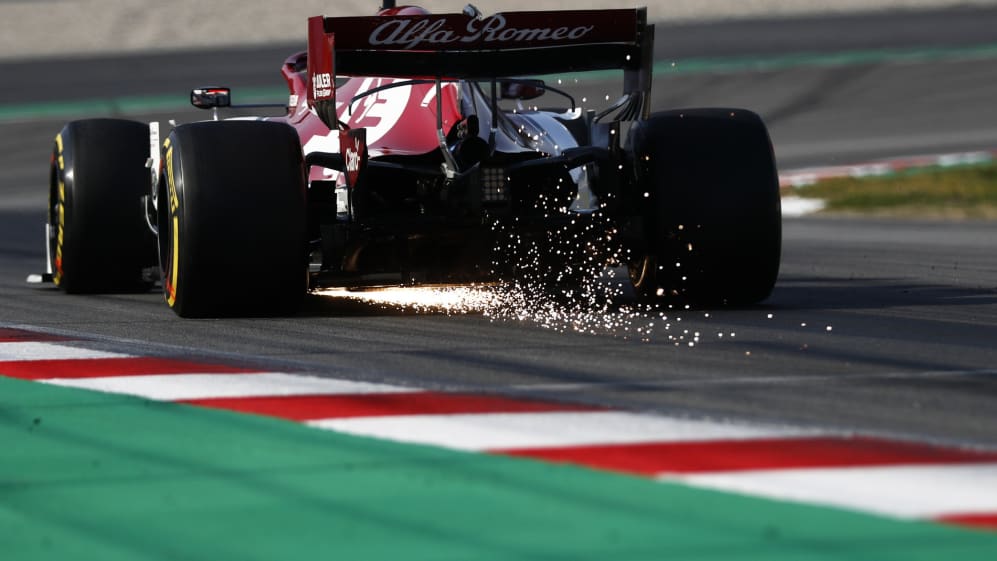 Stat Bomb
Kimi Raikkonen isn't the first former world champion signed to race for the Hinwil-based team. Jacques Villeneuve signed for Sauber in 2005 and raced for the team for a season and a half before being replaced by a young hot-shoe named Robert Kubica.
In and Out
Like Williams and Toro Rosso, Alfa Romeo have a whole new driver line-up for 2019, with Kimi Raikkonen and Antonio Giovinazzi replacing Charles Leclerc and the US-bound Marcus Ericsson. Behind the scenes, after several years of haemorrhaging senior staff, Alfa are hiring. Jorg Zander departed the technical director's chair in the middle of last season to be replaced by former Ferrari chief designer Simone Resta, which is sure to be useful given the strengthening ties between the two teams. Another ex-Ferrari man, Jan Monchaux arrives from Audi as head of aerodynamics.
F1 Fantasy – get in the game! Will Alfa Romeo make your F1 Fantasy team for 2019? Head here to choose your dream line-up for this season.