Alfa Romeo looking for answers once more after mid-race slump in British GP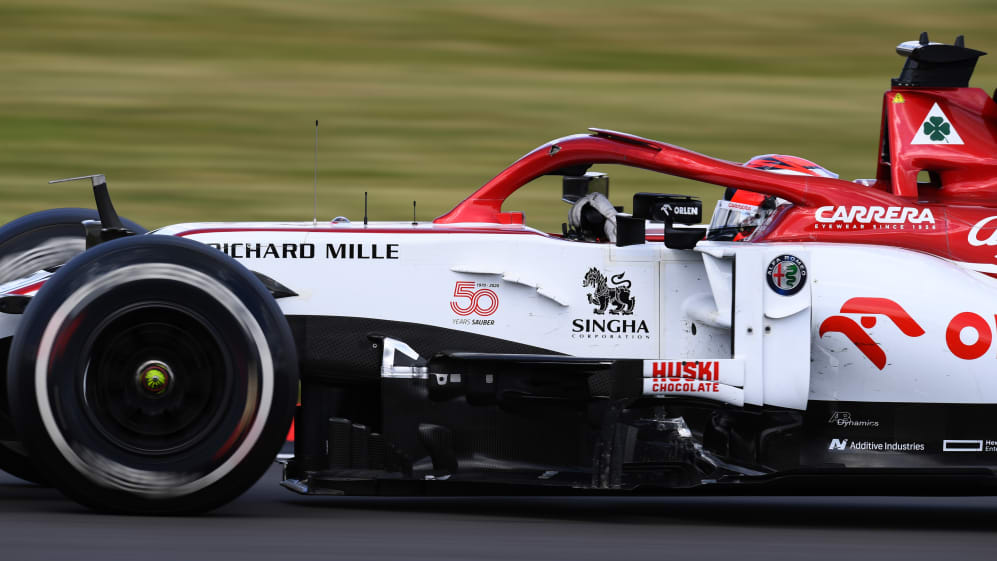 One team almost certainly looking forward to the change to softer tyre compounds for this weekend's second race at Silverstone are Alfa Romeo, after a frustrating first round at the track.
Both Antonio Giovinazzi and Kimi Raikkonen had good starts and were running 12th and 15th respectively in the opening part of Sunday's British Grand Prix, holding those positions after the Safety Car caused by Daniil Kvyat's big crash. On the hard tyre, however, the race got away from them and team principal Frederic Vasseur wants them to analyse why performance was lacking in the second half on that compound.
READ MORE: Long final stint and 'biggest forces ever seen on tyres' led to failures in British GP, say Pirelli
"We looked good in the opening stages, climbing up to P12, just behind [Esteban] Ocon and [Sebastian] Vettel and showing good pace," Vasseur said. "We were looking on course for a good result until the stops, but in the end we weren't able to make any more progress once we switched to hard tyres.
"With one more race here in Silverstone, we will need to comb through the data and find the best way to improve our performance for next week."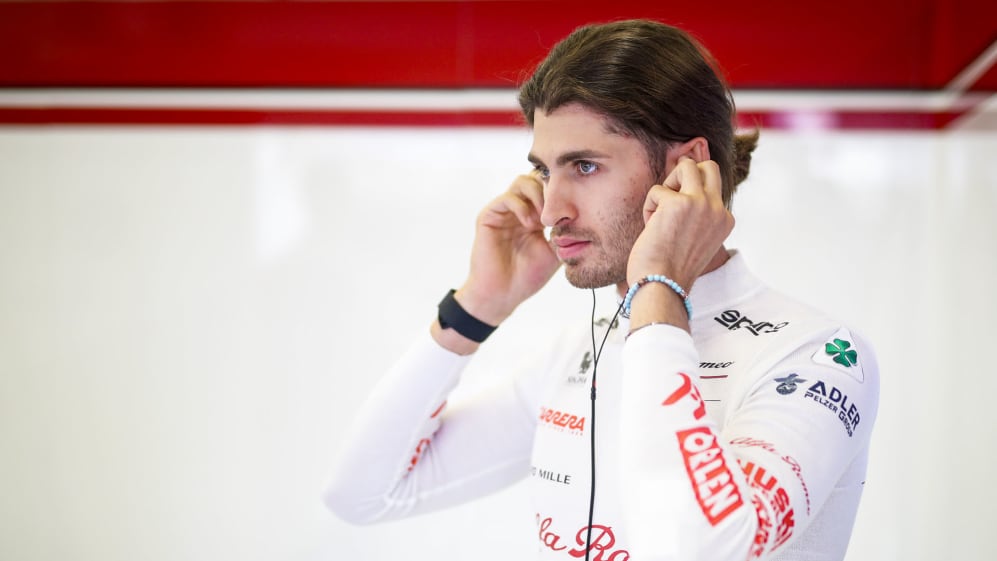 Where Alfa Romeo should be helped is with the compounds for the next race, with Pirelli going one step softer with the tyres for the 70th Anniversary Grand Prix on Sunday. Giovinazzi will be hoping that yields a better result having been in contention for points until a Safety Car infringement resulted in a time penalty.
READ MORE: What are the tyres for the 70th Anniversary Grand Prix?
"I had a good start and made up a few places, gained another place with a very good pit stop by the crew but after the second safety car I struggled with pace – and a five-second penalty meant I lost two more places at the end," Giovinazzi said.
"We hoped to be a bit more competitive, so we will need to look at the data and improve what we can to make a step forward when we race here again next week."
There was late-race drama for Raikkonen that was almost overlooked given the punctures suffered by the frontrunners, as the Finn suffered a broken front wing, but he says he wasn't aware of any incident that would have caused the problem.
WATCH: Was this the key incident that caused the late tyre drama in Sunday's British GP?
"Not the race we expected, by all means," Raikkonen said. "At the beginning of the race I thought we would have a chance to fight, but after the stops our pace was not enough to keep up with the others. We'll need to see how to improve our performance for next week's race.
"In the final laps, I had a front wing failure, but that made no difference in the end. I am not sure what happened, we'll need to look into that."