Alfa Romeo lose German Grand Prix penalty appeal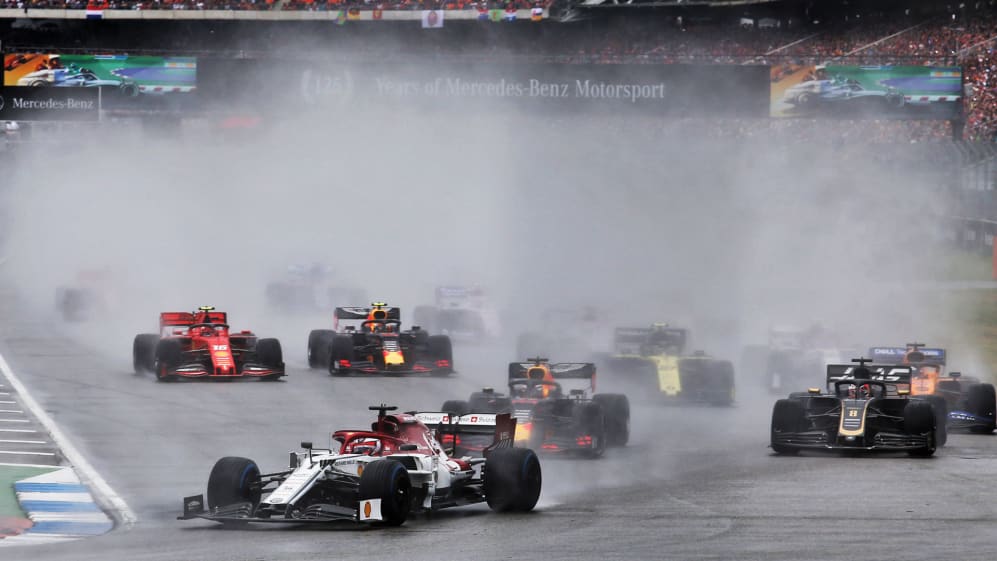 A brace of post-race penalties at the German Grand Prix saw Alfa Romeo lose their best result of the season, as Kimi Raikkonen and Antonio Giovinazzi lost their seventh and eighth places. And there's to be no reprieve for the Swiss team, after the FIA's International Court of Appeal decided their protest was not admissible.
The 30-second race time penalties were issued after the stewards detected irregularities with both Raikkonen and Giovinazzi's race starts in the wet conditions, with the measurement of the torque in both of their clutches not matching the torque demand. As the FIA's bulletin at the time explained: "This provided a more gradual application of the torque, which given the wet conditions was a potential advantage."
Alfa Romeo immediately announced their intention to challenge the penalties, but on Tuesday that attempt failed, with an FIA spokesperson confirming the protest was not admissible.
The decision means that Robert Kubica – promoted from 11th to 10th by the penalty - keeps Williams' sole point of the season to date, while championship leader Lewis Hamilton retains his two points for finishing ninth.
Raikkonen and Giovinazzi, meanwhile, remain classified 12th and 13th.