Kubica had 'mixed feelings' after scoring Hockenheim point as he predicts tough weekend in Hungary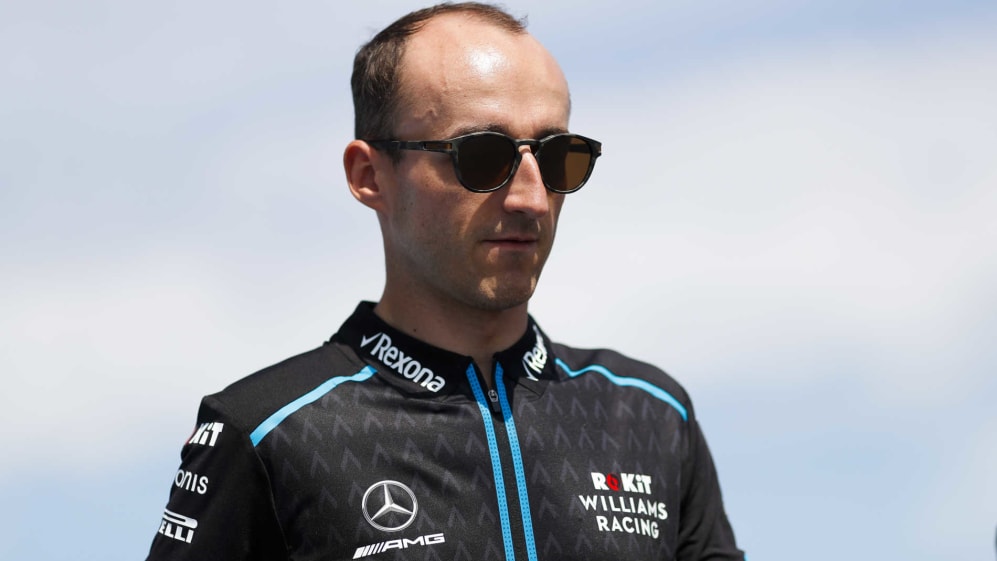 Everyone in the paddock – except, perhaps, Alfa Romeo – was delighted when Williams earned their first point of 2019 in the aftermath of the German Grand Prix, after both Kimi Raikkonen and Antonio Giovinazzi were handed penalties for start-line infringements. But Robert Kubica, the driver who earned that point, confessed that it was a bittersweet moment given the team's continued struggles.
Kubica finished the German Grand Prix in P12 – and ahead of team mate George Russell for only the second time this year – but was later bumped up to P10 following the Alfa penalties, giving Williams their first point since the 2018 Italian Grand Prix 18 races previously, and Kubica's first since the 2010 Abu Dhabi Grand Prix.
READ MORE: How Williams earned their first point of 2019
And while Kubica admitted that he was pleased that the team's efforts had finally reaped reward, he also underlined that there was still work to be done to really get on top of Williams' issues.
"It's a bit mixed feelings in the end," said Kubica ahead of the Hungarian Grand Prix. "Of course, it's good to have at least this one point on the scoreboard, but the way it came is for sure not something you would expect.
"Our pace was questionable, but we still managed to keep it on the black, and then with Alfa being penalised, we gained two positions so it meant we would be 10th – which is for sure good, but still we have to keep working, keep pushing and definitely this point is thanks to the guys, who are doing a great job on track, pushing really hard. We are really not having great moments, but still they keep working really hard and Hockenheim was also thanks to them."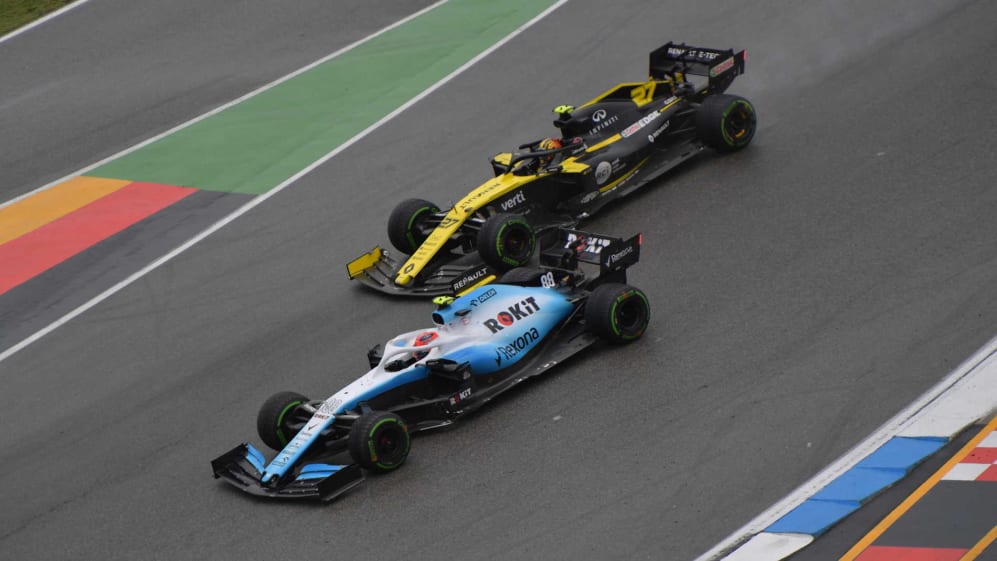 It's good to have the upgrades – but it's so difficult to close the gap to current Formula 1 teams
Williams spent much of the Hockenheim weekend trying to dial in upgrades to their FW42's floor and barge boards to help pull the car closer to the midfield. Asked how efficient those upgrades had proved to be, Kubica replied: "It's good to have them – I think it's something they were working on for a long time.
"We do see some improvements. Of course, it's difficult to judge and compare Silverstone to Hockenheim, completely different tracks, completely different ambient temperatures, so all those things were not easy to have clear judgement. Our guys can see the improvement on the data, but I think everyone is improving, so in order to close the gap, we have to make bigger improvements compared to our competition… [and] it's so difficult with current Formula 1 teams to close the gap to them."
READ MORE: The favourites for pole, points and victory in Hungary
Is there chance for Williams to score more points this weekend? Not according to a deadpan Kubica, who said: "I think the power is the only area where we are not lacking in our car… Thanks to Mercedes, the power unit is probably the strongest area of our car!
"This track is very complex. I think there are sections which require a lot of mechanical and aero grip, so I would say it's not the kind of track where we will be closer to our competition than the others."
Approaching the race closest to his home, Kubica will now take to the track where, in 2017, he drove a current-spec Formula 1 car for the first time since his career-derailing rallying accident back in 2011.