Alonso calls failure to start Sprint 'frustrating' after issue costs him P8 grid slot
Fernando Alonso couldn't capitalise on what would have been a P8 start for the Sprint in Austria as his Alpine wouldn't get off the line for the formation lap – leaving the two-time champion disappointed by a lost opportunity. But for team mate Esteban Ocon, a lonely drive to P6 was a welcome one on Saturday.
The Spanish driver managed to qualify eighth for the Sprint but failed to take the formation lap when his car was left stationary and surrounded by Alpine mechanics as his rivals set off. That issue saw him fail to start the 100km dash, leaving Alonso to reflect on a disappointing outcome.
READ MORE: 'We cannot afford to do what we did today' says Leclerc after battling team mate Sainz in Sprint
"Our main concern was to fire up the car, but we couldn't. It was something electrical on the car, it would switch off all the time, so we will investigate and try to fix it for tomorrow," he said.
"I mean, it's very disappointing, very frustrating because [I feel] I'm driving at probably one of my highest levels in my career and the car doesn't start, the engine, on a race like today, so not many points – but on my side I'm very proud of the job that I'm doing, and if I have DNFs and zero points because it's my mistake or my something, I will feel bad; as long as I'm trying to do my job I'll… cope with it."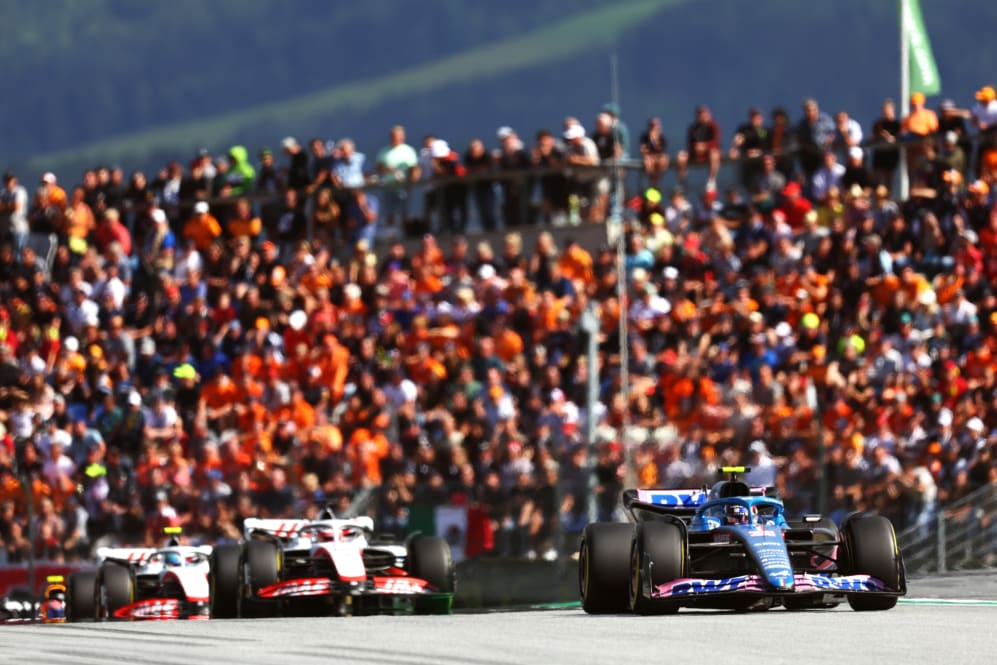 Ocon qualified fifth for the Sprint but lost out a place to Perez, who recovered from P13 as the biggest mover on Saturday. The Frenchman ended up 3.5s ahead of Haas's Kevin Magnussen and was content with being unchallenged for P6 at the end.
"Yes, it was [lonely], it was, but we like those!" he said. "When it's for such results, you know, we are pretty pleased. So yes, perfect quali yesterday, really good race today. We made a little bit of a gap to the cars behind, obviously there's still that fight with the three guys in front, the three teams, and we are behind, so we are stuck in between there. But that's the maximum we could've done and I'm pretty pleased with the result."
READ MORE: Verstappen revels in 'flat-out' Sprint win after claiming P1 for Austrian Grand Prix
Ocon did however expect a more challenging Sunday, with Mercedes' Lewis Hamilton starting eighth on the grid for the Grand Prix.
He added: "Lewis is going to pressure probably from behind. He's been coming back through the field but you know, we will give it a race and do the best we can."
With Ocon's three points in the Sprint, Alpine move to within three points of the non-scoring McLaren team in the standings.